In recent years, the candle industry has experienced significant growth due to the valued contributions of industry leaders. These industry titans have established themselves as market pioneers by providing an extensive selection of fragrances, popular household fragrance products, and luxury candles.
The most effective approach to ensuring profitability in the candle industry is for you to follow the footsteps of Yankee Candle, Bath & Body Works, and Jo Malone, esteemed for their diverse scent offerings, beloved home fragrance products, and luxurious candle collections.
Yankee Candle: A Diverse Range of Scents
Since its founding in 1969, Yankee Candle has solidified its position as a top supplier of premium candles and a wide selection of alluring scents. With a long history spanning more than 50 years, the company has earned a reputation for outstanding craftsmanship and industry innovation. Its long-lasting productivity has been greatly influenced by this dedication to quality.
The persistent search for fresh scents that suit a variety of tastes and modern trends is one of Yankee Candle's defining traits. Every time a new scent is released, the brand makes sure there is something for everyone.
Yankee Candle has mastered the art of accurately expressing a variety of olfactory experiences, whether it's the seduction of floral notes, the seductive perfume of fruits, or the coziness generated by warm scents. This enormous variety of fragrances has been crucial in raising the attraction and appeal of Yankee Candle's goods among consumers.
Customers can discover and experience an ever-expanding universe of scents thanks to the company's capacity to consistently invent and launch new perfumes. Yankee Candle continues to be a dependable go-to source for people looking for high-quality candles and a varied choice of alluring smells by embracing new trends and remaining aware of changing consumer preferences.
One of the secrets of Yankee Candle's popularity is the quality of its workmanship. Each candle is painstakingly made with attention to every last detail, resulting in a high-end product that not only emits lovely fragrances but also has an even, long-lasting burn.
Customers have trusted and remained loyal to Yankee Candle because of their commitment to quality and craftsmanship, and they value the continual excellence that Yankee Candle provides.
Bath & Body Works: Popular Home Fragrance Products
Bath & Body Works has made a name for itself in the candle industry by providing a wide range of well-liked home fragrance products that go beyond standard candles. The business stands apart from rivals due to its focus on sensory experiences, which has won it a passionate following among customers.
The outstanding aroma throw of Bath & Body Works candles is one of their most notable qualities. These candles are designed specifically to emit enticing scents that fill the space and immerse it in pleasant perfumes. Bath & Body Works candles provide a rich and pleasurable olfactory experience, whether it's the energizing tones of florals, the comforting aroma of vanilla, or the revitalizing scent of citrus.
Bath & Body Works expands its product offering to include a variety of complimentary home fragrance alternatives in addition to candles. While diffusers offer a constant and gentle aroma release, room sprays offer an instantaneous explosion of smell. Customers can enjoy a variety of aromas without an open flame by using wax melts, which are intended to be used with warmers. Customers have a variety of possibilities with this large selection of products to design a warm and unique ambiance in their homes.
Bath & Body Works has established itself as a preferred location for lovers of home scent because of its wide selection of high-quality goods and fragrant options. Customers are guaranteed to obtain items of the highest caliber and effectiveness because of the brand's dedication to employing only the best ingredients and upholding exacting quality standards.
Bath & Body Works offers the resources and solutions to make any place into a fragrant refuge, whether they are looking for a soothing environment or an invigorating setting.
Check out this article to learn how to create soy candles.
Jo Malone: Luxury Candles and Exquisite Fragrances
Jo Malone, which is renowned for its classy and refined approach to fragrance, has become a prominent brand in the candle market. Consumers seeking an elegant and sumptuous experience have taken notice of the brand's luxury goods and developed a devoted following.
Every Jo Malone candle displays a dedication to artistry and attention to detail. Using top-quality ingredients, each candle is painstakingly made with the highest care and precision. This commitment guarantees that the candles burn evenly and continuously, allowing customers to savor the alluring scents for longer. Because of their superior performance and quality, Jo Malone candles are a sought-after option for discerning people who value quality.
The wonderful fragrances of Jo Malone candles, which are frequently inspired by nature, are one of its distinguishing features. Each fragrance is meticulously chosen to express a sense of elegance and sophistication, from floral bouquets to fragrant woods.
Any place becomes a paradise of indulgence because of the atmosphere the scents generate. Jo Malone creates candles that offer a sensory experience and improve the ambiance of any space thanks to her talent for capturing the essence of quality materials and blending them flawlessly.
Jo Malone candles are recognized for their chic packaging in addition to their great quality and smells. The company takes great care to create beautiful and eye-catching containers, which improves the overall aesthetic appeal of their candles.
Jo Malone candles have become a hallmark of refined taste and sophistication, attracting people who value the finer things in life because they combine wonderful aromas, superior materials, and elegant packaging.
The Impact of Valuable Contributions
The candle industry has undergone a complete transformation thanks to Yankee Candle, Bath & Body Works, and Jo Malone. Not only have these businesses transformed how people view candles, but they have also upped the standard for quality, creativity, and customer expectations.
Yankee Candle has had a significant impact on the business thanks to its long history and wealth of knowledge. They have won the hearts of innumerable candle lovers by providing a wide variety of scents that cater to different interests and trends. Their dedication to innovation and workmanship has established new benchmarks and encouraged other businesses to pursue greatness.
The prominent home fragrance brand Bath & Body Works has broadened the definition of a candle to include more than just classic wax shapes. Their addition of room sprays, diffusers, and wax melts has increased the variety of alternatives accessible to customers, enabling them to design unique and welcoming spaces. Customers have responded well to Bath & Body Works' focus on delivering a sensory experience, which has helped the industry as a whole grow.
The market has become more sophisticated and refined thanks to Jo Malone, known for her opulent candles and sophisticated perfumes. The candle experience has been lifted to new heights thanks to their rigorous attention to detail and use of premium ingredients. The sheer number of businesses that have attempted to imitate Jo Malone's approach to craftsmanship and fragrance production is evidence of their influence on the sector.
Together, these brands have not only been extraordinary but have also been essential in developing and growing the candle market. Their invaluable contributions have encouraged other businesses to innovate, giving customers more options. Thanks to Yankee Candle, Bath & Body Works, and Jo Malone, the sector has seen a rise in originality, quality, and diversity.
Meeting Customer Needs and Preferences
Yankee Candle, Bath & Body Works, and Jo Malone have all seen accomplishment and great demand for their products because of their capacity to satisfy the various demands and preferences of clients. These businesses have shown a keen awareness of consumer preferences and have tailored their products accordingly.
Yankee Candle's wide selection of scents is a shining illustration of its dedication to accommodating the various tastes of customers. Yankee Candle has a perfume for every mood, event, and personal preference, whether it's a flowery fragrance to instill a peaceful setting, a fruity flavor to conjure a dynamic environment, or a warm and comfortable aroma for a comforting experience. Because of their variety, consumers may be sure to choose the ideal candle to fit their preferences and provide the right mood in their homes.
Bath & Body Works understands the value of giving clients a range of options to make their homes into welcoming havens with its well-known home fragrance products. The company also sells room sprays, diffusers, and wax melts so that customers can select the item that best meets their requirements and preferences. Customers may make a homey and comfortable environment that matches their particular interests and sensibility thanks to the variety of options available.
Jo Malone appeals to individuals looking for a more upscale and sophisticated experience because of its high-end candles and excellent perfumes. Their candles not only have lovely scents but also a hint of luxury and elegance.
Customers who value finer things in life are drawn to the brand by its rigorous attention to detail, premium ingredients, and elegant packaging, which create a sense of exclusivity.
Embracing Quality and Craftsmanship
One important aspect that sets Yankee Candle, Bath & Body Works, and Jo Malone apart from their rivals is their unwavering dedication to quality and craftsmanship. These businesses are aware that preserving client loyalty and pleasure depends on producing superior products.
For their candles, companies like Yankee Candle, Bath & Body Works, and Jo Malone place a high value on obtaining the best ingredients. Every component, from quality wax, blends to carefully picked aroma oils, is chosen with extreme care. These businesses guarantee that their candles burn uniformly, emit alluring smells, and give clients a dependable and pleasurable experience by employing high-quality materials.
These companies use trained artisans who offer their knowledge and craftsmanship to the candle-making process in addition to procuring high-quality ingredients. Each candle is painstakingly poured, molded, and handcrafted by these artists to fulfill the rigorous standards of the brand. Candles of high quality and aesthetic appeal are produced thanks to the knowledge and meticulous attention to detail that go into the manufacturing process.
These businesses employ stringent quality control procedures to guarantee that each candle that leaves their facilities fulfills the highest requirements. Each candle is put through extensive testing and inspection to ensure its effectiveness, safety, and general quality. These brands foster client confidence by upholding strong quality control standards, making them feel certain that their candles are made to a high standard.
Yankee Candle, Bath & Body Works, and Jo Malone all have well-deserved reputations for excellence thanks to their commitment to providing high-quality products. Customers appreciate and recognize the high caliber of their candles, which has increased the appeal of these companies. Strong client loyalty and ongoing prosperity for these businesses have resulted from this reputation for quality.
Wondering what are the factors that affect an ear candling business? Check out this article here to know more.
Branding and Marketing Strategies
Yankee Candle, Bath & Body Works, and Jo Malone all had effective branding and marketing campaigns, which contributed to their growth. These businesses have developed strong brand identities that connect with their target market rather than just selling candles.
Their unique packaging, which distinguishes their products from the competition, is a crucial component of their branding. Yankee Candle, Bath & Body Works, and Jo Malone have all given significant consideration to the visual appeal of their candle containers and packaging materials, which frequently reflect the aesthetic and style of the brand. These inventive packaging options let clients have a memorable and consistent brand experience.
Each of these businesses has also created instantly identifiable logos that have come to represent their brands. The quality and prestige of Yankee Candle, Bath & Body Works, and Jo Malone are immediately recognizable to customers thanks to these emblems.
Another crucial component of their branding strategies is consistent messaging. These businesses have developed distinct brand personas and messaging that are in line with the goals and values of their intended market. The messaging continuously promotes the brand's distinctive selling propositions and emotional appeal, whether it's doing so by conjuring thoughts of luxury and refinement or relaxation and comfort.
The reach and visibility of these companies have also been significantly increased by strategic alliances and celebrity endorsements. Yankee Candle, Bath & Body Works, and Jo Malone have been able to break into new markets and draw in new customers who may not have previously been aware of their products by collaborating with well-known people or businesses who share their values and target audience.
The awareness and demand for their products have both been boosted through captivating advertising efforts. These businesses make investments in innovative and eye-catching advertising across a range of media, including print, television, online, and social media. They effectively draw in customers and inspire a desire to buy their candles by exhibiting their products in interesting and ambitious ways.
Frequently Asked Questions
What distinguishes Yankee Candle, Bath & Body Works, and Jo Malone from other candle companies?
Due to their significant contributions and distinctive services, these businesses stand out in the candle sector. Yankee Candle has a wide selection of scents to suit a variety of tastes. Beyond simply candles, Bath & Body Works excels at offering well-liked home scent goods. People looking for a refined experience enjoy Jo Malone's high-end candles and unique perfumes.
How do Jo Malone, Bath & Body Works, and Yankee Candle guarantee the caliber of their candles?
Quality and craftsmanship are important to Jo Malone, Yankee Candle, and Bath & Body Works. They use expert craftspeople, the best ingredients they can find, and strict quality control procedures. This dedication to excellence guarantees that their candles burn consistently, emanate lovely scents, and give clients a pleasing experience.
How environmentally friendly are Yankee Candle, Bath & Body Works, and Jo Malone?
Yes, these businesses are progressively implementing environmentally friendly methods. By using sustainable materials, cutting waste, and integrating eco-friendly packaging alternatives, they work to reduce their environmental impact. They actively participate in sustainable sourcing practices and back projects aimed at the candle industry's environmental protection and sustainability.
To learn more on how to start your own candle-making business check out my Startup Documents here.
The information provided by CandleBusinessBoss.com ("The Site") is for general informational purposes only. All information on the Site is provided in good faith, however, we make no representation or warranty of any kind, express or implied, regarding the accuracy, adequacy, validity, reliability, availability, or completeness of any information on the Site. Under no circumstance shall we have any liability to you for any loss or damage of any kind incurred as a result of the use of the Site or Reliance on any information provided on the Site. Your use of the Site and your reliance on any information on the Site is solely at your own risk. This blog post is for educational purposes only and does not constitute legal advice. Please consult a legal expert to address your specific needs. Terms and Conditions.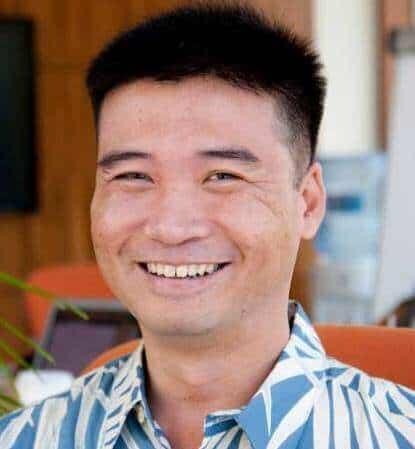 Meet Shawn Chun: Entrepreneur and Candle Business Fan.
I'm a happy individual who happens to be an entrepreneur. I have owned several types of businesses in my life from a coffee shop to an import and export business to an online review business plus a few more and now I create online candle business resources for those interested in starting new ventures. It's demanding work but I love it. I do it for those passionate about their business and their goals. That's why when I meet a candle business owner at a craft fair, farmers market, retail location or anywhere else I see myself. I know how hard the struggle is to obtain and retain clients, finding good employees all while trying to stay competitive. That's why I created Candle Business Boss: I want to help candle business owners like you build a thriving business that brings you endless joy and supports your ideal lifestyle.