In the realm of retail, the candle market continues to expand, providing entrepreneurs and candle devotees with an opportunity to enter the thriving candle sales industry. However, it requires a thorough consideration of numerous factors in this industry.
To best achieve profitability in candle sales, you should focus on creating unique and superior products, identifying a target market with a strong demand for candles, implementing effective marketing strategies, and skillfully managing competition through differentiation and branding.
This article will discuss the primary facets that need to be prioritized to achieve the greatest possible revenue from candle sales.
Creating Unique and Superior Products
Developing distinctive and exceptional products is one of the key pillars for establishing growth in candle sales. It's critical to differentiate yourself from the competition and provide clients with something unique in a crowded market.
Here are some important things to think about:
Emphasize Quality
Candles with longer burn times, alluring scents, and eye-catching designs will be produced by using premium materials and careful craftsmanship. The growth of a candle business is significantly influenced by superior quality.
When people buy candles, they anticipate that they will be strong, offer a long-lasting burn, and emit a seductive smell. You can make sure that your candles meet or surpass client expectations by spending extra money on premium components like premium wax, lead-free wicks, and fragrant oils.
Exacting craftsmanship is also essential. Care and accuracy should be used in every step of candle making, from pouring the wax to positioning the wicks. Your candles will be visually appealing, faultless, and of consistently high quality if you pay attention to the details.
Customers are more likely to become repeat purchasers and spread the word about your products when they experience candles that burn consistently, release enticing smells, and feature visually appealing designs. Positive word-of-mouth marketing is an effective approach that may greatly increase your candle sales and, ultimately, your profitability.
Innovative Designs
To stand out in the congested candle industry, it's important to consider unconventional forms and experiment with captivating patterns. Unique and eye-catching candles are more likely to catch clients' attention and convince them to make a purchase. Create candles that are both useful and aesthetic by experimenting with different forms, colors, and textures.
To give your candles a little artistic flair, think about adding details like geometric patterns, elaborate carvings, or layers of various colored wax. Look at novel packaging or container solutions that match your candle designs and enhance their visual appeal. A finely crafted candle may end up as a focal point in a customer's house, increasing its perceived worth and appeal.
By providing unique designs, you set your candles out from the competition and develop a distinctive marketing proposition. Candles that offer something aesthetically distinctive and eye-catching are more likely to lure customers.
Making a name for yourself as a manufacturer of candles with cutting-edge designs positions your business as a leader in the market and creates the conditions for higher profits.
Diverse Fragrance Profiles
The scent a candle generates is a crucial component of the candle-buying experience. By providing a wide variety of scents, you may accommodate various consumer tastes and open up the potential for higher sales. Aim for a diverse fragrance portfolio when creating your candle line, one that includes both traditional and specialty scents.
Widely appealing classic aromas like vanilla, lavender, and citrus are frequently chosen because of their popularity. These classic scents convey a sense of security, coziness, and relaxation.
On the other hand, niche perfumes might draw buyers looking for distinctive and unusual aromas since they appeal to certain interests. Exotic spices, undertones of wood, or odors influenced by the seasons are a few examples of specialty perfumes.
Each scent should be meticulously created to make it stand out and be unforgettable. Create distinctive fragrances that are specific to your brand by experimenting with fragrance mixes and concentrations. Offering clients an olfactory experience that captures and delights them will promote loyalty and encourage repeat business.
Consider including smell descriptions and suggestions on your packaging and marketing materials to promote your wide range of fragrance profiles. Customers' decision-making is aided by this, and their whole shopping experience is improved.
You raise your chances of acquiring and keeping a broader customer base by catering to a variety of aroma preferences, which ultimately boosts the profitability of your candle sales.
Check out this article to learn more about the world of small candle companies.
Identifying Target Markets with a Strong Demand for Candles 
Understanding the target market is essential for achieving profitability in any business. Finding the ideal demographics and psychographics can have a big impact on sales when it comes to candles. Take into account the following:
Research and Analysis
To determine the demographics and psychographics of potential candle customers, in-depth market research is essential. You may learn a lot about the particular traits of your target market by conducting thorough research. Analyze information on age ranges, gender preferences, geographic areas, way of life, and spending patterns.
You may modify your marketing efforts to target the proper demographic if you are aware of these tendencies. You may design marketing efforts that explicitly target young adults in metropolitan locations, for instance, if your research indicates that this group is more likely to buy candles.
Niche Markets
Investigating niche markets enables you to reach out to particular clientele groups that might have a higher need for candles. Find niche markets that fit with your brand's ideals and product offers. For instance, wellness lovers or those who are environmentally sensitive can be a relevant niche to target if your candles are created from natural and sustainable ingredients.
You may establish a strong presence and build a devoted customer base inside these niche markets by customizing your marketing messaging and product offers to match the distinct demands and preferences of those areas.
Customization and Personalization
Providing alternatives for personalization can significantly improve the client experience and increase revenue. By offering choices for personalized labels, smells, or even designs, you may help buyers customize their candles. Customers feel as though they have a special and personalized product thanks to this level of personalization, which fosters an atmosphere of exclusivity and connection.
By taking into account each customer's unique preferences, you show that you are aware of and respect their needs. Increased customer loyalty, good word-of-mouth, and improved sales conversions may result from this individualized strategy.
You may further improve the customizing experience and differentiate your candle company from rivals by putting user-friendly customization procedures in place, such as online customization tools or individualized customer consultations.
Implementing Effective Marketing Strategies
The initial step is only to develop outstanding and distinctive items and decide on target markets. Effective marketing tactics are essential for candle sales to be efficient. Here are some ideas to take into account:
Online Presence
It's essential to build a strong online presence if you want to increase candle sales. Create a fascinating website that highlights your distinctive candle offerings, presents eye-catching product images, and offers clients a simple and secure shopping experience. Maintain active social media accounts on websites like Facebook, Pinterest, and Instagram to communicate with potential clients.
Share stunning images that show off the design and craftsmanship of your candles, giving buyers a peek behind the scenes into your brand's history, and write educational blog pieces about candle maintenance, decorating ideas, and the advantages of using candles. You can increase brand recognition, encourage client loyalty, and boost sales by regularly interacting with your online audience.
Influencer Collaborations
Working with bloggers or influencers who are relevant to your target audience can be a potent tactic to boost brand recognition and trust. Find bloggers or influencers whose readers share your target market's interests in lifestyle, home décor, or candle-related themes.
Speak with them and offer to work together on projects like sponsored content takeovers, product reviews, or social media takeovers. Influencers help spread the word about your business and establish trust by endorsing and recommending your product to their followers. Influencer partnerships can raise awareness of your company, create talk about your items, and ultimately boost sales.
Engaging Content
Producing interesting and educational content about candles positions your company as a leader in the sector and creates a sense of community among candle fans. Create tutorials that demonstrate original approaches to incorporating candles into home décor or that provide advice on candle maintenance and care.
You can build DIY crafts that let clients make their candle-related items. By delivering informative and motivating content, you connect with your audience, earn their trust, and compel them to interact with your brand. Increased brand loyalty, word-of-mouth recommendations, and repeat purchases may result from this involvement.
Seasonal Promotions
Making the most of seasonal themes and holidays to make limited edition or themed candles that spark interest and boost sales is a smart move. Match the scents of your candles to the season, for example, providing comfortable and warm scents for winter or brisk and floral scents for spring. For occasions like Valentine's Day, Halloween, or Christmas, you can create themed candles.
Customers are motivated to buy limited edition candles because they feel exclusive and compelled to do so before the seasonal or holiday item sells out. Through your internet platforms, social media, and email marketing efforts, promote these special editions. Seasonal promotions have the power to draw in new clients, promote repeat business, and arouse excitement among candle lovers.
Check out this article to learn how you can maximize your enjoyment and profitability while doing a candle-making business.
Skillfully Managing Competition through Differentiation and Branding
Standing out and developing a strong brand identity is essential in a cutthroat market. Take into account the following tactics for effectively handling competition:
Unique Selling Proposition (USP)
To turn your candle business into a gainful venture, you must determine your USP. This distinguishes you from rivals and encourages people to pick your candles over those of rival brands. Find out what makes your brand unique, whether it is a particular method of creating candles, the use of environmentally safe and sustainable ingredients, or a memorable brand story that connects with consumers.
To draw clients who share your brand values and aesthetic preferences, emphasize your USP in your marketing campaigns. By outlining your USP in detail, you set yourself apart from the competition and build a solid brand identity in the marketplace.
Branding and Packaging
Create a distinctive brand identity that reflects the principles, style, and target audience of your company. Identify the colors, fonts, and other visual components of your brand that speak to your ideal clients. A unified and memorable brand experience is made possible by maintaining consistency across all of your branding assets, including your website, social media accounts, and packaging.
Pay close attention to the way your candles are packaged because it's important for drawing buyers and communicating their value. The perceived value of your items can be increased and customers' perceptions of them can be positively influenced by thoughtfully designed packaging that captures the soul of your brand.
Customer Experience
Fostering client loyalty and boosting revenue need to provide excellent customer experiences. Whether communicating by phone, email, or social media, concentrate on providing timely and courteous customer service. Improve the efficiency of your purchasing procedures to make it simple and convenient for people to purchase your candles.
By addressing clients by name and making unique recommendations based on their preferences, you may personalize your interactions with them. Engage with customers on social media, answer their questions and comments, and express gratitude for their patronage. Customers who are pleased not only buy from you again but also recommend your brand to others, generating new business for your candle company.
Collaborations and Partnerships
Investigate collaborations with complementary companies to broaden your clientele and introduce your candles to new markets. Find companies that share your brand's ideals and have clientele that would value your candles, such as spas, boutiques, or gift shops. Work together to develop collaborative campaigns, exclusive product offerings, or cross-promotions with these companies.
For instance, you might produce candle gift sets that are only sold in boutiques that collaborate with you or present candle-making seminars in association with a nearby spa. These collaborations give you the chance to reach out to new customer demographics and make use of your partners' already existing customer base.
Developing trusting relationships with other companies can boost your brand's visibility, help you attract new clients, and eventually increase the profitability of your candle business.
Frequently Asked Questions
Is it more gainful to sell handmade candles than mass-produced ones?
Selling handcrafted candles as opposed to mass-produced ones can be more effective depending on several variables. Oftentimes, handmade candles have a distinctive appeal and might fetch higher rates because of their skill and unique touches. They take longer and more work to make, though, which may limit their potential to scale.
Mass-produced candles may be more affordable and have broader distribution options, but they may also face stiffer competition. In the end, it's important to grasp the preferences of the target market and strike a balance between manufacturing costs and prospective profit margins.
How can I properly set my candle company apart from rivals?
Create a unique selling proposition (USP) for your candle company to set it out from rivals. This can be accomplished by showing a captivating brand story, employing top-quality materials, embracing eco-friendly procedures, and offering distinctive candle designs.
Promote personalized solutions, cooperation with related firms, and excellent client experiences. Setting your candle business apart in a crowded market requires developing a strong brand identity and regularly delivering on your USP.
What advertising techniques can I use to market my candle company?
Promoting your candle business requires the use of powerful marketing techniques. Create an appealing website, active social media accounts, and effective e-commerce platforms as a place to start. Engage potential clients by using eye-catching imagery, narrative, and educational content. Working with bloggers or influencers who are similar to your target demographic can assist in building brand recognition and reputation.
Think about exhibiting your candles at local gatherings like festivals, artisan shows, or farmers' markets. To interact with current clients and draw in new ones, companies can also effectively use email marketing campaigns, seasonal sales, and customer loyalty programs.
To learn more on how to start your own candle-making business check out my Startup Documents here.
The information provided by CandleBusinessBoss.com ("The Site") is for general informational purposes only. All information on the Site is provided in good faith, however, we make no representation or warranty of any kind, express or implied, regarding the accuracy, adequacy, validity, reliability, availability, or completeness of any information on the Site. Under no circumstance shall we have any liability to you for any loss or damage of any kind incurred as a result of the use of the Site or Reliance on any information provided on the Site. Your use of the Site and your reliance on any information on the Site is solely at your own risk. This blog post is for educational purposes only and does not constitute legal advice. Please consult a legal expert to address your specific needs. Terms and Conditions.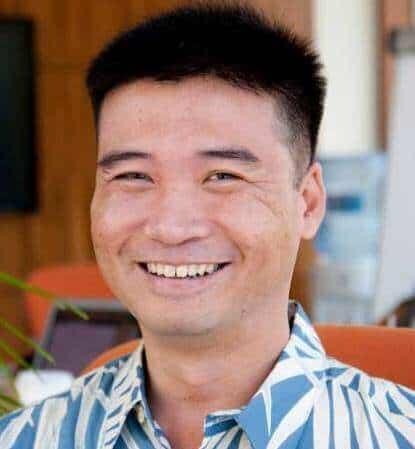 Meet Shawn Chun: Entrepreneur and Candle Business Fan.
I'm a happy individual who happens to be an entrepreneur. I have owned several types of businesses in my life from a coffee shop to an import and export business to an online review business plus a few more and now I create online candle business resources for those interested in starting new ventures. It's demanding work but I love it. I do it for those passionate about their business and their goals. That's why when I meet a candle business owner at a craft fair, farmers market, retail location or anywhere else I see myself. I know how hard the struggle is to obtain and retain clients, finding good employees all while trying to stay competitive. That's why I created Candle Business Boss: I want to help candle business owners like you build a thriving business that brings you endless joy and supports your ideal lifestyle.