The increased demand for products that improve the atmosphere of space has led to tremendous expansion in the candle sector in recent years. If done properly, starting a dropshipping candle business can be quite gainful.
To start and grow a fruitful candle drop shipping business, you should research candle trends and target audience, find reliable suppliers with competitive pricing, create a user-friendly online store, optimize product listings implement effective marketing strategies, and prioritize excellent customer service.
This article will lead you through the crucial steps necessary to start and develop a thriving candle dropshipping business, and we'll go into detail about each step.
Researching Candle Trends and Identifying Target Audience
Researching thoroughly and being aware of current candle trends is essential for growth before starting a candle dropshipping business. You can make wise decisions and stay ahead of the competition by keeping up with the current state of the industry.
To learn more about the most popular candle scents, designs, and styles, start by conducting market research. Watch for new trends and patterns to see what the market is looking for right now. This can be done by looking through industry data, going to trade events or exhibitions, and keeping an eye on the social media sites where candle lovers congregate. Pay attention to consumer feedback, discussions, and comments to learn about their preferences and aspirations.
Social media sites like Instagram and Pinterest may be great places to find trends and inspiration. To find out which candle designs and styles are becoming more popular, look for popular candle accounts, hashtags, and influencers in the field. Research broader design and lifestyle trends that may affect candle preferences by looking at home décor blogs, journals, and websites.
Identifying your target market is equally crucial. Take into account variables like demographics (age, gender, and location), interests, and shopping preferences. Knowing who your potential clients are will enable you to more effectively target them with your product choices, branding, and marketing initiatives.
For instance, if your research indicates that consumers who care about the environment are highly interested in eco-friendly candles, you might concentrate on finding and advertising sustainable candle solutions.
Finding Reliable Suppliers with Competitive Pricing
Finding trustworthy vendors with reasonable prices is essential for building a dropshipping business in the candle sector. Prioritize suppliers that specialize in candles and provide a wide choice of goods to meet the needs and tastes of various clientele.
The supplier's track record of prompt order fulfillment is an important factor to take into account. Look for vendors who have a track record of efficiently and quickly completing orders. Continual delivery expectations must be met to preserve customer happiness and loyalty, so it's critical to find suppliers who can do so.
Another important consideration when choosing suppliers is product quality. Make sure the vendors you select offer premium candles that adhere to industry standards. High-quality candles enhance client pleasure while also enhancing the reputation of your brand.
For a dropshipping firm to be viable, pricing must be competitive. To strike a balance between affordability and quality, examine the pricing policies of various providers. Think about things like bulk order discounts, wholesale pricing, and any other fees or charges that can have an impact on your profit margins.
Evaluation of shipping choices is also crucial. Choose vendors who provide dependable shipping options with tracking capabilities. Effective shipping services lower the possibility of shipping delays or damaged goods and help ensure that your clients receive their orders on time.
Customer testimonials and feedback are important determinants of a supplier's dependability and level of service. Look into potential suppliers and study reviews from other drop shippers or retailers who have used them. Positive comments show that the provider has a solid reputation and can be relied upon to complete orders competently.
For long-term productivity, developing trusting connections with your suppliers is essential. A partnership that benefits both parties depends on clear expectations, prompt payments, and open communication. Keep in constant and open contact with your suppliers to stay informed about inventory availability and to handle any problems as soon as they arise.
Creating a User-Friendly Online Store
As the public face of your candle dropshipping business, your website is crucial. It is the main channel via which customers engage with your business and make decisions about their purchases. As a result, maintaining and gaining new clients requires a website that is both user-friendly and visually appealing.
Choose an e-commerce platform that allows for simple modification and works well with dropshipping plugins as a starting point. Look for systems that offer user-friendly interfaces, flexible customization options, and responsive design templates. This will enable you to customize your website's appearance and feel to complement your brand identity and offer your clients a distinctive online buying experience.
For a seamless browsing experience, your website's layout, navigation, and product classification must all be optimized. Make it simple for clients to find what they're looking for on your website by designing it this way.
Use easy-to-use menus, filters, and search features to make it simple for clients to browse your product inventory. To make surfing easier and to enable buyers to easily explore many candle options, arrange your product categories logically.
To entice potential customers, you must invest in intriguing product descriptions and high-quality product photos. Make use of expert product photography to show the hues, textures, and intricacies of your candles. Customers may find it easier to visualize products when presented with high-resolution images from various perspectives and close-up shots.
Detailed and captivating product descriptions that highlight the distinctive qualities, advantages, and scents of each candle should be used in conjunction with the photographs. To arouse feelings and engage your target audience, use persuasive language and storytelling approaches.
As more customers purchase on their smartphones or tablets, don't forget to optimize your website for them. Make sure that your website responds to different screen sizes and resolutions and functions appropriately.
Check out this article to learn some of the factors that can help your candle business thrive.
Optimizing Product Listings
Conversion-boosting product listings are essential for any candle dropshipping business. You may increase the visibility of your products and draw organic traffic to your online business by implementing search engine optimization (SEO) tactics.
To find relevant terms that potential clients are likely to use when searching for candles, start by conducting keyword research. Include these keywords naturally in the tags, descriptions, and titles of your products. This will raise the visibility of your listings and increase the likelihood that your products will show up in search engine results.
When writing product descriptions, make sure to draw attention to the special qualities, advantages, and scents of your candles. Explain in detail how your products differ from those on the market. To pique interest and generate demand for your candles, use persuasive words. To increase sales, emphasize the relaxing, mood-enhancing, or ambiance-creating benefits that your candles offer.
Request evaluations from people after they buy your candles. Positive customer reviews can greatly increase your trust and have an impact on prospective consumers' purchasing decisions. Reviews offer social proof, convincing other people of the excellence and enjoyment of your items. To inspire confidence and trust in your brand, prominently display customer testimonials on your product listings.
Use eye-catching photographs that show off your candles in various settings or arrangements in addition to SEO optimization and client feedback. High-quality and compelling photography may draw viewers in, pique their interest, and persuade them to learn more about your items.
Keep an eye on and analyze the effectiveness of your product listings. Pay attention to data like customer feedback, click-through rates, and conversion rates. Based on the data, make tweaks and enhancements to your product listings to improve them and increase their effectiveness.
Implementing Effective Marketing Strategies
Create a thorough marketing plan that incorporates a range of platforms and strategies to effectively sell your candle dropshipping business. Here are some important factors to think about:
Social Media Engagement
Post eye-catching pictures of your candles on well-known social media sites like Instagram and Pinterest. Produce interesting and pertinent material that appeals to your target audience. Use relevant hashtags, engage with your followers, and reply to comments and messages to increase your reach. Run competitions or giveaways to promote user-generated content and increase engagement.
Targeted Advertising Campaigns
To reach a larger customer base, run focused advertising campaigns on websites like Facebook and Google Ads. To reach the most appropriate audience for your candle products, use choices for targeting based on behavior, interests, and demographics. To get people's attention and increase conversions, create eye-catching advertising materials that showcase the special qualities and advantages of your candles.
Influencer Collaborations
Work with bloggers or influencers in the lifestyle or home décor industry who have a significant online presence and an engaged audience. By collaborating with influencers, you may access their large audience and promote your candle dropshipping company.
Send them complimentary candle samples, and urge them to publish content showcasing your offerings. This could increase traffic and sales to your online store as well as help build brand recognition and trust.
Email Marketing
Use email marketing's strength to foster customer relationships and promote repeat business. Utilize your website to gather email addresses, and in exchange for the information, provide rewards like free resources, special discounts, or promotions. Use email campaigns to inform customers about the arrival of new products, share informative articles about candles, and make tailored suggestions based on their tastes.
Content Marketing
Create interesting and useful information about candles, home furnishings, or wellness through podcasts, videos, and blog articles. This elevates your brand's status as an expert in the field and drives organic traffic to your website. Incorporate pertinent keywords into your material and respond to frequently asked questions about candles to improve its search engine optimization.
Explore the world of small candle businesses by checking out this article here.
Prioritizing Excellent Customer Service
Being able to provide outstanding customer service is essential to developing a candle dropshipping business. You can encourage loyalty, produce good word-of-mouth, and build a solid reputation in the business by putting the needs of your customers first.
Here are some essential tactics for delivering top-notch customer service:
Prompt and Responsive Communication
Quickly respond to messages and client inquiries. Aim to respond to their queries, worries, or problems promptly. To make it simple for customers to contact you, provide a variety of communication options, including email, live chat, and social media. Being approachable and responsive shows that you are dedicated to offering first-rate customer service.
Hassle-free Return and Refund Policy
Implement a return and refund policy that is easy to understand for customers. If a consumer is dissatisfied with their purchase, make it simple for them to begin returns or refund requests. To reduce any potential friction, streamline the procedure and give clear directions. Customers gain trust and confidence from a hassle-free policy, which assures them that their happiness is their priority.
Personalized Interactions
Make every consumer feel special and treat them as an individual. Mention them by name and express your sincere gratitude for their assistance. Consider including tiny tokens of appreciation or individual thank-you cards with your customers' orders. Personalization enhances the emotional bond between your brand and customers and produces a great buying experience.
Proactive Problem-Solving
Be proactive in anticipating and resolving future problems. To spot any reoccurring issues or worries, keep an eye on consumer comments, reviews, and social media references. Take prompt action to address problems and stop them from getting worse. Show compassion for the customer and a willingness to come up with workable solutions.
Continuous Improvement
Regularly evaluate your performance in providing customer service and ask for client input. Ask for feedback or conduct surveys to identify areas for improvement. Utilize consumer input to improve your procedures, rules, and general customer experience by paying close attention to it.
Frequently Asked Questions
Where can I locate trustworthy manufacturers for my candle dropshipping business?
There are several ways to find trustworthy suppliers for your candle dropshipping business. Start by doing some research and contacting reputable candle producers or distributors. Attend trade exhibitions or business gatherings to meet possible vendors in person.
To find trustworthy suppliers with reasonable prices and good reviews, think about joining websites or directories created especially for dropshipping firms.
Is a physical inventory of candles required for dropshipping?
No, one benefit of dropshipping is the absence of the necessity for a physical inventory. When a consumer places an order through your online store, you merely provide the order and customer information to your supplier, who then takes care of the packaging and direct distribution to the customer. As a result, there is no longer a requirement for storage space or up-front inventory purchases.
How can I set my candle dropshipping company apart from my rivals?
Concentrate on providing distinct value offerings to set your candle dropshipping company apart from rivals. This can entail finding unique, hard-to-find specialty or niche candles, giving customizable or personalized alternatives, providing eco-friendly or sustainably sourced candles, or promoting first-rate customer service.
Investing in excellent product photography, thorough product descriptions, and captivating narratives can also aid in developing a distinctive brand identity that appeals to buyers.
To learn more on how to start your own candle-making business check out my Startup Documents here.
The information provided by CandleBusinessBoss.com ("The Site") is for general informational purposes only. All information on the Site is provided in good faith, however, we make no representation or warranty of any kind, express or implied, regarding the accuracy, adequacy, validity, reliability, availability, or completeness of any information on the Site. Under no circumstance shall we have any liability to you for any loss or damage of any kind incurred as a result of the use of the Site or Reliance on any information provided on the Site. Your use of the Site and your reliance on any information on the Site is solely at your own risk. This blog post is for educational purposes only and does not constitute legal advice. Please consult a legal expert to address your specific needs. Terms and Conditions.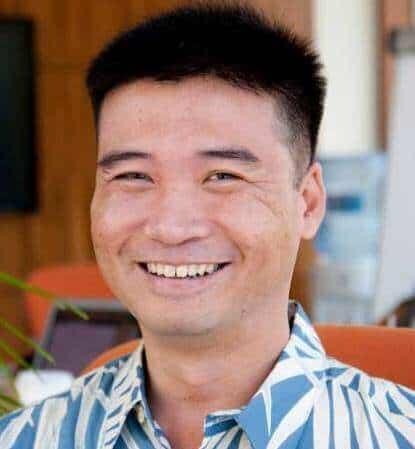 Meet Shawn Chun: Entrepreneur and Candle Business Fan.
I'm a happy individual who happens to be an entrepreneur. I have owned several types of businesses in my life from a coffee shop to an import and export business to an online review business plus a few more and now I create online candle business resources for those interested in starting new ventures. It's demanding work but I love it. I do it for those passionate about their business and their goals. That's why when I meet a candle business owner at a craft fair, farmers market, retail location or anywhere else I see myself. I know how hard the struggle is to obtain and retain clients, finding good employees all while trying to stay competitive. That's why I created Candle Business Boss: I want to help candle business owners like you build a thriving business that brings you endless joy and supports your ideal lifestyle.