Candles have been cherished for centuries for their warm radiance and ability to create a cozy atmosphere in any room. While mass-produced candles are readily available, handmade candles have a special quality. These candles are distinguished by their sense of craftsmanship, individuality, and attention to detail.
The most useful sources for unique and handmade candles are small candle companies such as Paddywax, Brooklyn Candle Studio, Frostbeard Studio, and Keap. These companies offer a wide variety of distinctive and artisanal candles, ensuring a delightful and one-of-a-kind experience.
This article will explore small candle companies that have emerged as the most valuable resources in the pursuit of such exceptional candles. They have gained recognition for offering an extensive selection of unique and artisanal candles, ensuring a pleasurable and one-of-a-kind experience.
Paddywax: Illuminating the Path of Creativity
In the world of little candle businesses, Paddywax has established a reputation for itself. Paddywax introduces a fantastic selection of candles that are both aesthetically appealing and have olfactory delights, with a commitment to fusing creative design and meticulously picked smells.
Paddywax's dedication to excellence in craftsmanship and product quality sets them distinct. Hand-pouring each candle ensures painstaking attention to detail. Customers can completely enjoy the alluring scents without any compromises thanks to the company's use of premium soy wax in the creation of their candles, which provides a clean and long-lasting burn.
Paddywax's iconic Library line, which is inspired by literary greats, is one of their highlight products. These candles bring up feelings of nostalgia and literary awe in addition to filling your room with lovely smells.
Imagine yourself slipping into Jane Austen's world with the subtle perfume of tea and lavender notes, or feeling the warm embrace of a worn leather couch with notes of tobacco and mahogany. The Library collection is an excellent example of how to engage the senses and tell a story.
Paddywax offers the Apothecary line in addition to the Library collection, which includes fascinating herbal scents. These candles bring a sense of nature into your house, from the energizing notes of lemongrass and verbena to the calming scent of lavender and thyme. The Apothecary collection acts as a reminder of the medicinal and restorative qualities of natural substances in addition to providing a wide variety of enticing aromas.
Paddywax's dedication to originality is clear from its capacity to accommodate a wide range of tastes and fashion preferences. Paddywax makes sure there is a candle to captivate your senses and complement your taste, whether you enjoy classic literature or are drawn to the seduction of herbal smells.
Paddywax has made a space for itself in the world of tiny candle producers thanks to its visually appealing designs, alluring smells, and dedication to quality. Customers can create a genuinely immersive and enjoyable experience in their homes because of their commitment to offering a varied choice of distinctive handmade candles.
The products offered by Paddywax go beyond conventional candles, transforming them into works of art that enhance the atmosphere and release enticing smells. A Paddywax candle is a tribute to the beauty and workmanship that tiny candle makers can bring to our lives, whether as a present or a personal enjoyment.
Brooklyn Candle Studio: Elevating Craftsmanship to Art
The Brooklyn Candle Studio, which is situated in the bustling center of Brooklyn, is a veritable haven for candle connoisseurs looking for unique olfactory adventures. This modest candle business is a representation of the happy coexistence of creativity and craftsmanship.
Brooklyn Candle Studio's persistent dedication to great quality is at the core of its concept. Small batches of each candle are painstakingly created, guaranteeing the highest level of attention to detail.
The core of the company's candle manufacture is sustainable soy wax made from renewable resources. This deliberate decision not only supports environmental sustainability but also helps provide a clean, even burn that allows the fragrances to fully develop and linger.
Brooklyn Candle Studio is distinguished by its unwavering commitment to the art of aroma. The business uses high-end fragrance oils that have been specially chosen to provide alluring and moving scents.
Their candles, which are inspired by the beauty of nature, take you to soothing settings while filling the air around you with the scent of blossoming flowers, crisp citrus groves, or peaceful woodlands. Each aroma is carefully combined, finding the ideal harmony to arouse feeling and produce an immersive experience.
Beyond the appeal of aroma, Brooklyn Candle Studio is a creative powerhouse. Their candles are works of visual art rather than merely containers for the smell. The company's minimalist design philosophy values subtle beauty, elegance, and simplicity.
Every component of their packaging, from the elegant glass jars to the understated labels, oozes class and refinement. It improves the overall experience and makes it a treat for the eyes and the senses thanks to the aesthetic harmony between the candle's outside and the alluring scents inside.
Beyond their products, Brooklyn Candle Studio's passion for excellence includes their commitment to client happiness. Each candle is expertly manufactured and carefully wrapped by their skilled and enthusiastic crew. The candles from Brooklyn Candle Studio offer a visual and fragrant trip that captivates the soul, whether you're looking for a special gift or a personal indulgence.
Check out this article to learn how to maximize your joy and income of your candle business.
Frostbeard Studio: Nurturing a Love for Literature and Candles
Both bookworms and candle connoisseurs will find refuge at Frostbeard Studio, which expertly combines these two loves. The business was founded on the notion that candles might spark literary experiences, and it has since made a name for itself in the competitive small candle company market.
Frostbeard Studio is distinguished by its constant dedication to workmanship and meticulousness. Because each candle is tenderly hand-poured, it has a unique touch and is made with quality in mind. To manufacture candles that not only exude entrancing scents but also burn cleanly and evenly, the firm takes great care when choosing premium components, including high-quality waxes and fragrance oils.
Frostbeard Studio's unique and evocative scents, which are inspired by cherished books, are what set them apart. Each candle pays homage to the wonderful worlds that can be found in literature. With their Old Books candle, picture being transported to a comfortable library and being surrounded by the scent of aged paper and rich wood.
You could also enjoy the cozy atmosphere of a small bookstore, where the aroma of coffee blends nicely with that of freshly-turned pages and a faint smell of leather in their Bookstore candle. These recognizable scents convey a feeling of nostalgia and bring to life the engrossing sensation of delving into an enthralling novel.
Frostbeard Studio gives equal attention to the appearance of their candles in addition to their alluring scents. The company's packaging and design, which includes funny labels and attractive elements that please the eye, represent their love of reading. Each candle transforms into a decorative object that gives any area beauty and personality in addition to being a sensual experience.
The candles made by Frostbeard Studio are more than just aromatic items; they act as starting points for literary adventures and bring the magic of storytelling to life. They provide a distinctive and immersive experience, infusing the environment with a sense of wonder and adventure.
Keap: Enlightening the Way to Sustainable Luxury
Keap is a torchbearer for small candle businesses, upholding the ideals of ethical artistry and ecological business operations. Keap is more than simply a candle company; it is committed to making products that are not only of the highest quality but also considerate of the environment.
Keap's dedication to sustainability is centered on the ingredients they use. They use a combination of coconut wax that has been carefully collected from farms of sustainable and regenerative coconuts. Compared to conventional paraffin-based candles, this alternative wax delivers a cleaner and more environmentally friendly burning experience. Keap uses coconut wax to lessen the requirement for items containing petroleum, reducing the environmental effect of candle production.
Keep going above and above to make sure that their candles are packaged with the environment in mind in addition to using eco-friendly wax. By carefully hand-pouring each candle into recyclable glass containers, waste is reduced and a circular economy is encouraged. Once the candle has been used, Keap urges customers to reuse or recycle the containers to leave a less environmental footprint.
Keap's dedication to sustainability, nevertheless, extends beyond its product's ingredients and packaging. The fragrances created by the company are evidence of its respect for nature and the environment.
Keap offers a variety of enticing scents that take you to tranquil settings and generate a sense of connection with the Earth by drawing inspiration from the beauty of the natural world. Keap's candles provide you the opportunity to splurge in luxury while still being conscious of the environment, whether you prefer the cooling perfume of a sea breeze or the soothing aroma of a woodland retreat.
Beyond their products, Keap's concept penetrates every facet of their organization. Transparency, ethical sourcing, and responsible practices are given priority throughout the company, from its supply chain to its community involvement. Customers may be certain that they are helping a sustainable and ethical movement by doing business with Keep.
The Delightful Experience of Unique and Handmade Candles
You embark on a sensory trip that goes beyond the usual when you choose candles from tiny candle companies like Paddywax, Brooklyn Candle Studio, Frostbeard Studio, and Keap. These candles provide more than simply a nice scent; they also exhibit the hallmarks of artistry and close attention to detail that distinguish them from their mass-produced rivals.
Candles that are hand-poured have a special appeal that can't be duplicated by technology. Each candle is a one-of-a-kind design with slight variances and a special touch. Every candle is made with passion and devotion thanks to the attention and accuracy used in the pouring process. These small candle businesses place a higher priority on quality than quantity, producing candles with a unique charm and personality.
In addition to their aesthetic appeal, these candles are created with high-quality chemicals that aid in a cleaner burn. Small candle businesses are dedicated to using natural and sustainable materials, unlike mass-produced candles that frequently contain toxic additives and fillers. You can take pleasure in the calming glow and perfume while avoiding exposing yourself or your surroundings to hazardous ingredients by choosing candles made by these craftspeople.
The variety of scents that these small businesses offer is one of the noteworthy features of their candles. Each business has a distinctive selection that has been carefully chosen to suit a range of tastes and moods.
There is a candle waiting to awaken your senses, whether you seek the cozy embrace of vanilla, the energizing rush of citrus, or the soothing tones of lavender. The carefully chosen scents transport you to many worlds, fostering an atmosphere that improves relaxation, elevates your spirits, and lends a touch of refinement to any setting.
Learn the factors you need to consider in starting an eco-friendly soy candle production business.
Frequently Asked Questions
What distinguishes tiny candle manufacturers from those who produce candles in bulk?
Small candle businesses differ from makers of mass-produced candles in several ways. First, tiny candle businesses frequently concentrate on handcrafting their candles in small numbers to ensure quality and attention to detail. Mass-produced candles, on the other hand, are created on a bigger scale utilizing automated procedures.
Second, compared to the inferior waxes frequently used in mass-produced candles, local candle makers frequently prioritize using premium ingredients, such as soy wax or coconut wax blends, producing cleaner and longer-lasting burns.
Last but not least, local candle businesses usually provide a broader range of unusual scents and designs, enabling customers to find more original and customized candle experiences.
Are handcrafted candles more expensive than those made in factories?
Candles can range in price based on their size, composition, and packaging, however, candles made by small businesses are typically thought to be slightly more expensive than candles made by large corporations. The greater quality of ingredients, handcrafted nature, and attention to detail that small candle makers provide sometimes serve as justifications for the price difference.
Small candle businesses' candles' restricted output and uniqueness also contribute to their perceived worth being higher. However, it's crucial to remember that tiny candle companies' candles are frequently worthwhile investments due to the heightened sensory experience, support for independent craftspeople, and sustainable practices.
Are tiny candle company items available online?
Yes, you may browse and buy the products of numerous tiny candle producers on the internet. An easy way to browse through their candle collections, read product descriptions, and make purchases is frequently through online platforms like the official websites of the different candle firms or niche e-commerce websites.
These platforms might also include extra elements like client testimonials, descriptions of scents, and thorough details about the company's principles and production methods. Regardless of location, clients may access a wider range of small candle enterprises and their distinctive offerings through online buying.
To learn more on how to start your own candle-making business check out my Startup Documents here.
The information provided by CandleBusinessBoss.com ("The Site") is for general informational purposes only. All information on the Site is provided in good faith, however, we make no representation or warranty of any kind, express or implied, regarding the accuracy, adequacy, validity, reliability, availability, or completeness of any information on the Site. Under no circumstance shall we have any liability to you for any loss or damage of any kind incurred as a result of the use of the Site or Reliance on any information provided on the Site. Your use of the Site and your reliance on any information on the Site is solely at your own risk. This blog post is for educational purposes only and does not constitute legal advice. Please consult a legal expert to address your specific needs. Terms and Conditions.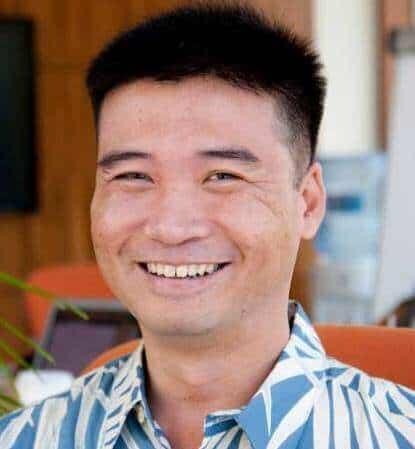 Meet Shawn Chun: Entrepreneur and Candle Business Fan.
I'm a happy individual who happens to be an entrepreneur. I have owned several types of businesses in my life from a coffee shop to an import and export business to an online review business plus a few more and now I create online candle business resources for those interested in starting new ventures. It's demanding work but I love it. I do it for those passionate about their business and their goals. That's why when I meet a candle business owner at a craft fair, farmers market, retail location or anywhere else I see myself. I know how hard the struggle is to obtain and retain clients, finding good employees all while trying to stay competitive. That's why I created Candle Business Boss: I want to help candle business owners like you build a thriving business that brings you endless joy and supports your ideal lifestyle.