Ever dreamt of turning your candle crafting passion into an online business? The digital age lets creative folks like you share handmade creations globally. Ready to start your candle-making journey? This guide walks you through the essential steps for a great online candle business.
Launch your online candle business by perfecting candle making, and experimenting with wax and scents. Create a captivating website showcasing your unique creations with high-quality images. Shine on social media, share insights, and use strategic SEO techniques to illuminate your path to progress.
Unveiling Your Candle Crafting Odyssey
Embarking on the journey of starting a candle business online is a blend of creativity, craftsmanship, and dedication. The first crucial step on this path is to delve deep into the art of candle-making itself. Building a strong foundation in candle crafting not only enhances the quality of your products but also sets the tone for your business's authenticity and uniqueness.
Begin by immersing yourself in the diverse world of candle-making techniques. Experiment with different types of wax, such as soy, paraffin, or beeswax, to understand their characteristics and benefits.
Explore the variety of wicks available and their impact on the candle's burn time and scent diffusion. Experiment with various fragrances, from soothing lavender to invigorating citrus, to craft candles that evoke emotions and sensory experiences.
As you refine your skills, consider developing a signature style that sets your candles apart. Experiment with different molds, shapes, and sizes to create visually appealing designs that resonate with your target audience. This could involve hand-poured candles, layered colors, or even embedded decorative elements. Remember that each candle you create is a reflection of your passion and craftsmanship, serving as a testament to your dedication to the art.
Forging Your Online Presence
With your candle-making skills honed to perfection, it's time to channel your creative energy into building a compelling online presence. Your website will serve as a digital storefront, showcasing not only your candles but also your brand's story, values, and personality.
Start by selecting a user-friendly e-commerce platform to host your online store. Choose a layout that aligns with the aesthetics of your brand and creates an immersive browsing experience for visitors. High-quality imagery is key—captivating photos that highlight the intricate details of your candles can captivate potential customers and convey the essence of your craft.
Craft engaging and informative product descriptions that go beyond basic features. Share the inspiration behind each candle, the thought process behind its design, and the emotions you intend to evoke through its fragrance. This storytelling approach establishes a deeper connection between your candles and potential buyers.
Incorporate a blog section on your website to share your journey, insights into candle making, and even DIY tips for enthusiasts. This not only positions you as an authority in the field but also enhances your website's search engine optimization (SEO) by generating relevant and engaging content.
Leverage the power of social media platforms to expand your reach. Create visually appealing posts that showcase your candles in various settings, from cozy living rooms to tranquil spa environments. Engage with your audience by sharing behind-the-scenes glimpses of your creative process, responding to comments, and even hosting giveaways to foster a sense of community.
Explore the diverse world of online candle business by checking out this article here.
Illuminating the Path to Online Progress
As your candle-making journey gains momentum and your online presence flourishes, the next crucial phase is to ensure that your business shines brightly in the vast digital landscape. This involves strategic search engine optimization (SEO) tactics to enhance your website's visibility and attract organic traffic.
Crafting Candle-Centric Content
To establish your online candle business as an authoritative source, create content that resonates with both candle enthusiasts and potential customers. Develop informative blog posts, video tutorials, and guides related to candle care, decoration, and the science behind different fragrances.
Integrate your target keywords, including "starting candle business online," naturally within your content. This not only provides value to your audience but also improves your website's ranking in search engine results.
Keyword Research and Integration
Conduct thorough research to identify relevant keywords that your target audience might use when searching for candles online. These could include phrases like "handmade scented candles," "buy artisan candles," or "best online candle store." Strategically integrate these keywords into your product descriptions, blog posts, and other website content to enhance your chances of appearing in search results.
Technical Optimization
Ensuring that your website is technically optimized is crucial for a seamless user experience and improved SEO. This involves optimizing page load speed, ensuring mobile responsiveness, and using descriptive URLs. Create an XML sitemap and submit it to search engines to help them understand the structure of your website and index your content more efficiently.
Planning to build your own candle company? Visit this article here for your reference.
Building Backlinks
Backlinks, or external links from other reputable websites to yours, play a significant role in SEO. Reach out to influencers, bloggers, and relevant industry websites to establish collaborations or guest posting opportunities. These backlinks not only drive referral traffic but also signal search engines about the credibility and relevance of your website.
Local SEO for Online Businesses
Even though your candle business is online, local SEO can still be valuable. Optimize your Google My Business listing by providing accurate business information, high-quality images, and customer reviews. This helps local customers discover your business when they search for candles in your area.
Analyzing and Adapting
Regularly monitor your website's performance using tools like Google Analytics. Track metrics such as website traffic, bounce rates, and conversion rates to gain insights into what's working and what needs improvement. Use these insights to adapt your SEO strategy and refine your content to better cater to your audience's needs.
Incorporating these SEO strategies into your online candle business journey will illuminate the growth path, ensuring that your candles reach the eyes and hearts of those seeking exquisite handcrafted creations. By strategically optimizing your website and content, you're not only crafting candles but also crafting a prominent digital presence that resonates with your audience.
Summary
The path to starting an excellent online candle business is illuminated with passion, creativity, and strategic planning. By honing your candle-making skills, establishing a strong online presence, and implementing effective marketing strategies, you can craft a thriving venture that brings warmth and illumination to the lives of your customers. So, don't wait any longer—ignite your entrepreneurial spirit and embark on this exciting journey today
Frequently Asked Questions
How much initial investment is required to start an online candle business?
Starting an online candle business can be relatively affordable. You'll need to invest in candle-making supplies, website development, packaging materials, and marketing efforts. The total cost can vary, but a modest budget of around $500 to $1000 should cover the essentials to get you started.
What are some effective ways to market my online candle business?
Marketing plays a pivotal role in the performance of your online candle business. Aside from utilizing social media platforms, consider collaborating with influencers in the lifestyle and home decor niche. Offering limited-time promotions, creating captivating email campaigns, and participating in online craft fairs can help increase your brand's visibility and attract a loyal customer base.
How can I differentiate my candle business from competitors?
To stand out in the crowded market, focus on your unique selling proposition (USP). This could be your innovative candle designs, the use of eco-friendly materials, or a commitment to supporting a charitable cause. Craft a compelling brand story that resonates with your target audience and communicates why your candles are special and worth investing in.
To learn more on how to start your own candle-making business check out my Startup Documents here.
The information provided by CandleBusinessBoss.com ("The Site") is for general informational purposes only. All information on the Site is provided in good faith, however, we make no representation or warranty of any kind, express or implied, regarding the accuracy, adequacy, validity, reliability, availability, or completeness of any information on the Site. Under no circumstance shall we have any liability to you for any loss or damage of any kind incurred as a result of the use of the Site or Reliance on any information provided on the Site. Your use of the Site and your reliance on any information on the Site is solely at your own risk. This blog post is for educational purposes only and does not constitute legal advice. Please consult a legal expert to address your specific needs. Terms and Conditions.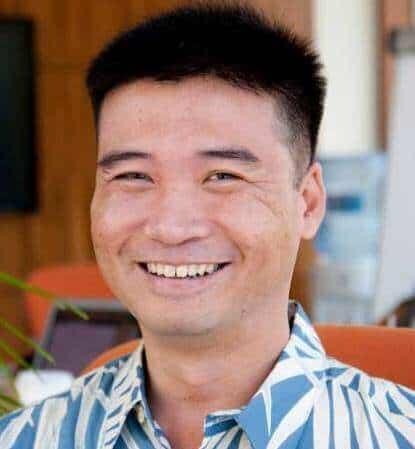 Meet Shawn Chun: Entrepreneur and Candle Business Fan.
I'm a happy individual who happens to be an entrepreneur. I have owned several types of businesses in my life from a coffee shop to an import and export business to an online review business plus a few more and now I create online candle business resources for those interested in starting new ventures. It's demanding work but I love it. I do it for those passionate about their business and their goals. That's why when I meet a candle business owner at a craft fair, farmers market, retail location or anywhere else I see myself. I know how hard the struggle is to obtain and retain clients, finding good employees all while trying to stay competitive. That's why I created Candle Business Boss: I want to help candle business owners like you build a thriving business that brings you endless joy and supports your ideal lifestyle.