Making candles has become both a thriving side business and a well-liked hobby. There are a few important ideas and tips that will help you maximize both fun and growth in the candle manufacturing business, regardless of whether you're a passionate artist seeking a creative outlet or an aspiring entrepreneur hoping to turn your passion into profit.
To maximize your enjoyment and profitability in candle making, you should focus on high-quality ingredients, create distinctive and eye-catching designs, build your web presence, interact with customers on social media, attend local markets and events, and give great customer service priority.
Focus on High-Quality Ingredients
The foundation of any productive business is the quality of the materials used to make the candles. You may make candles that stand out from the competition by choosing high-quality waxes, aroma oils, wicks, and colors. High-quality components guarantee that your candles burn uniformly, release alluring smells, and provide clients with an exceptional experience.
The advantages of purchasing premium ingredients extend beyond their obvious advantages. It is essential for increasing client satisfaction and encouraging repeat business. consumers are more likely to become devoted consumers, suggest your products to others, and make repeat purchases when they are pleased with the quality and performance of your candles.
Spend some time investigating industry sources to make sure you have access to the best ingredients. Compare not just the costs of the products, but also their reputation and product quality. Look for vendors who emphasize eco-friendly and sustainable solutions, since customers are increasingly looking for goods that reflect their values.
Watch out for new trends and shifting consumer preferences. Think about including eco-friendly ingredients in your candle-making process because there is a rising market for natural and ecologically friendly products. This shows your dedication to the environment and attracts a larger client base that values sustainability.
By emphasizing premium components, you lay the groundwork for producing outstanding candles that clients will adore. Your investment in locating premium resources will pay off in terms of improved profitability, brand reputation, and satisfied customers.
Visit this article here to know more about the candle industry.
Create Distinctive and Eye-Catching Designs
Standing out in a crowded market is crucial, and distinctive and attractive designs can set you apart. Create a visually appealing product line by experimenting with different shapes, sizes, and colors to get the attention of customers. You may appeal to a wider range of tastes and preferences by providing a variety of options, which increases the number of potential customers.
Consider integrating decorative elements that lend a hint of elegance and mystery to go beyond conventional designs. Your candles' appearance can be improved by adding botanicals, gemstones, or embedded objects to make them more eye-catching and memorable. Your candles can become conversation-makers and exude exclusivity with such distinguishing qualities.
The packaging is essential for drawing in customers. Invest in eye-catching labels, boxes, or containers that capture the spirit of your company and leave a lasting impression. Your candles' packaging should be consistent with their overall concept and design and exude craftsmanship and quality. From the box to the candle design, work to create a unified and aesthetically pleasing brand experience.
Don't forget to take the usability of your designs into account. Make sure your candles are both practical and simple to use while also being distinctive. The marriage of visually appealing aesthetics with usefulness will increase consumer satisfaction and encourage favorable word-of-mouth recommendations.
You may position your candles as attractive and unusual products in a cutthroat market by concentrating on distinctive and eye-catching designs. Your clients will be captivated by your brand presence as a result of your investment in experimentation, careful attention to detail, and appealing packaging, which will help you stand out from the competition.
Build Your Web Presence
Having a strong web presence is essential for the growth of your candle-making business in the modern digital age. Create a quality website first that functions as a digital storefront. Utilize product photography that is of the highest caliber to showcase your exquisite candle products, capturing their beauty and artistry. The brand story of your company should be highlighted on your website, showcasing what makes your products unique and appealing to your target market.
Use efficient search engine optimization (SEO) techniques to make sure your website is seen by more people. To increase the visibility of your website in search engine results, conduct in-depth keyword research and optimize the content, meta tags, and headings. This will make it easier for potential buyers to reach your website when using keywords connected to candles.
To increase your reach even more, think about utilizing internet marketplaces or e-commerce platforms. A wider customer base can be reached by selling your candles through extra channels on websites like Etsy, Amazon, or your online store. Utilize the built-in audiences and marketing resources that these platforms provide to raise your visibility and revenue.
Use social media to its full potential to improve your online visibility. Make accounts on well-known websites like Instagram, Facebook, or Pinterest to promote your candles, interact with customers, and develop a brand community. Share enticing images, behind-the-scenes details, and interesting information frequently with your target market.
You can efficiently market your candle products, interact with customers, and reach a wider audience by building a strong online presence. To get the most out of your candle-making company's online potential, embrace the digital world, invest in a professional website, optimize it for search engines, use e-commerce platforms, and interact with clients on social media.
Interact with Customers on Social Media
Social media platforms have transformed how companies interact with their clients, making them an effective tool for your candle-making business. Determine the platforms that best serve your target audience first. Focus your efforts on creating a strong presence on the platforms where your potential customers are most active, whether it's Instagram, Facebook, TikTok, or Pinterest.
Share visually stunning content that highlights the beauty and artistry of your candles with your audience to effectively engage them. Provide clients with behind-the-scenes looks at your candle-making process so they can see the commitment and care that goes into each product.
Record captivating films that highlight the special qualities or advantages of your candles. Don't forget to showcase the aesthetic appeal of your finished products with eye-catching photos.
Run customer-driven competitions or prizes to promote user-generated content. This fosters a sense of community around your brand in addition to igniting interest and participation. Customers feel more connected and loyal when they interact and share their experiences.
Keeping an active and responsive presence on social media is important for efficient use of the platform. React quickly to your followers' questions, comments, and messages. This connection demonstrates your appreciation for your consumers' opinions while also fostering relationships and trust.
You may engage with new consumers, promote your business, and develop a devoted following by using social media channels. You may build a vibrant online community around your candle-making company by using visually appealing material, user-generated contributions, and prompt audience engagement.
Attend Local Markets and Events
There are several advantages to participating in regional markets, fairs, and events for your candle-making business. These occasions offer beneficial chances to display your products, interact with possible clients, and get first-hand feedback. Find regional craft fairs, farmers' markets, or niche events that appeal to and complement your target market.
When putting up your booth, pay special attention to designing a welcoming and eye-catching display. Use eye-catching banners, illumination, and signs to bring attention to your candles.
Organize your products in an aesthetically pleasing way to make it simple for customers to browse and learn more about what you have to offer. To enable visitors to feel the scents and quality of your candles, think about providing samples or testers.
Beyond generating revenue, these events provide a venue for receiving insightful feedback. Have discussions with clients to learn about their preferences, obtain feedback, and spot market trends. Keep track of consumer feedback and reactions since they might inform future product development and help you improve your services.
Participating in neighborhood events also gives you the chance to network with other artists and others in the candle-making industry. Create connections, share ideas, and gain knowledge from others' experiences. These connections may lead to collaborations and partnerships that broaden your reach and open doors to new opportunities.
You can make sales, obtain helpful comments, spot market trends, and build relationships with other candle makers by actively participating in regional markets, fairs, and events. These encounters help your company expand and succeed while fostering a sense of community and support among other craftsmen.
Check out this article to get ideas of the elements you must consider in your soy candle business.
Give Great Customer Service First Priority
Excellent customer service is the cornerstone of a candle manufacturing company, not just a nice-to-have. Delivering a flawless and memorable client experience during each engagement should be a top goal.
First and first, it's important to be responsive. Whether a consumer contacts you via email, social media, or the contact form on your website, do so promptly. This demonstrates your respect for their time and your eagerness to help them.
Be educated about your items and make tailored recommendations based on the tastes or requirements of your clients. Customer loyalty is significantly increased when they receive this kind of care and attention.
There may inevitably be problems or worries. When dealing with such circumstances, be prompt and professional. Actively listen, demonstrate empathy, and strive for a satisfactory outcome. You may establish trust by responding to complaints in a customer-centric manner and demonstrating your dedication to their satisfaction.
To surpass customers' expectations, take into account going above and beyond. Allow clients to make unique candles for gifts or special occasions by offering personalized choices. To improve the presentation and ease for individuals buying candles as gifts, offer gift-wrapping services. These minor details make a big difference and raise overall client happiness.
Happy consumers promote a brand. Repeat business and positive word-of-mouth recommendations are crucial for expansion. Make your clients feel important and respected. Send customized thank-you letters or follow-up emails to let them know how much you appreciate their help. Implement a loyalty program or provide rewards for recurring purchases to encourage consumer loyalty even further.
You build a good reputation, cultivate client loyalty, and promote repeat business by prioritizing excellent customer service. Every interaction is an opportunity to make a positive impression and establish a lasting connection with your clients, ensuring the growth of your candle-making company moving forward.
Frequently Asked Questions
What are the key components required to make candles?
The following essential components are required to create high-quality candles:
Wax
You can pick from materials like paraffin wax, soy wax, or beeswax.
Fragrance oils
Choose aromas that go well with your candles and resonate with your target audience.
Wicks
Choose wicks that are appropriate for the size and style of candles you are producing.
Candle dyes
Use candle colors to give your candles color and improve their aesthetic appeal.
Containers or molds
Choose appropriate containers or molds to pour the wax into based on the style of candle you desire.
How can I promote and sell my homemade candles effectively?
Take into account the following marketing and sales tactics to promote and sell your handcrafted candles:
Create a presence online
To promote and sell your candles, make a website or use online shopping carts.
Utilize social media
Use social media sites like Facebook and Instagram to share aesthetically engaging content, interact with users, and advertise your candles.
Work together with bloggers or influencers
Work along with bloggers or influencers in the lifestyle or home décor area to promote your candles to their audience.
Visit neighborhood markets and events
Participate in local events like craft fairs, farmers' markets, or niche gatherings to connect with consumers and get insightful feedback.
Provide outstanding client service
Prioritize quick responses, individualized advice, and a satisfying buying experience to encourage repeat business and good word-of-mouth.
Should I take any special safety precautions when creating candles at home?
Yes, dealing with hot wax and open flames is a necessity when manufacturing candles, thus safety must come first. Here are some safety measures to think about:
Work in a well-ventilated space to reduce fume exposure.
To melt the wax, use a double boiler or a special melting pot; stay away from direct heat sources.
Always watch over melting wax and keep a fire extinguisher nearby.
To avoid burns, handle hot wax carefully and in heat-resistant containers.
Trim wicks as needed to prevent excessive flames and associated dangers.
When melting and pouring wax, according to the manufacturer's instructions and recommended temperatures.
Make sure the workspace is clutter-free and keep flammable things out of the area where candles are made.
To make safe candles for your consumers, familiarize yourself with the standards and principles for candle safety.
To learn more on how to start your own candle-making business check out my Startup Documents here.
The information provided by CandleBusinessBoss.com ("The Site") is for general informational purposes only. All information on the Site is provided in good faith, however, we make no representation or warranty of any kind, express or implied, regarding the accuracy, adequacy, validity, reliability, availability, or completeness of any information on the Site. Under no circumstance shall we have any liability to you for any loss or damage of any kind incurred as a result of the use of the Site or Reliance on any information provided on the Site. Your use of the Site and your reliance on any information on the Site is solely at your own risk. This blog post is for educational purposes only and does not constitute legal advice. Please consult a legal expert to address your specific needs. Terms and Conditions.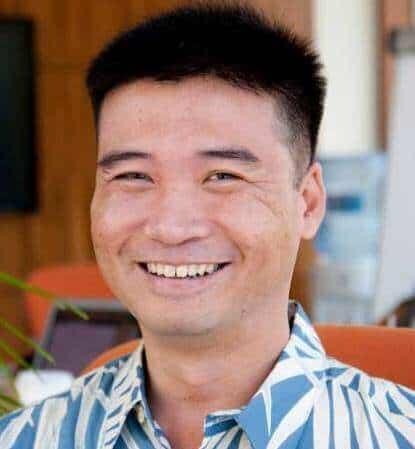 Meet Shawn Chun: Entrepreneur and Candle Business Fan.
I'm a happy individual who happens to be an entrepreneur. I have owned several types of businesses in my life from a coffee shop to an import and export business to an online review business plus a few more and now I create online candle business resources for those interested in starting new ventures. It's demanding work but I love it. I do it for those passionate about their business and their goals. That's why when I meet a candle business owner at a craft fair, farmers market, retail location or anywhere else I see myself. I know how hard the struggle is to obtain and retain clients, finding good employees all while trying to stay competitive. That's why I created Candle Business Boss: I want to help candle business owners like you build a thriving business that brings you endless joy and supports your ideal lifestyle.