Starting a candle company can be an exciting and fruitful venture. However, having a thorough understanding of the related beginning costs is essential. This information assists business owners in establishing a strong foundation for their candle business and making well-informed decisions.
The most useful information when considering the startup cost for a candle business is for you to recognize that it can differ based on factors like scale, location, equipment, and materials sourcing. A rough estimate for essential supplies and initial inventory is around $1,000 to $10,000.
The most important factors to think about are covered in this essay. Entrepreneurs may make wise decisions and properly organize their finances by knowing these aspects and having an approximate estimate for necessary supplies and first inventory.
Factors Influencing Startup Costs
Scale
Your candle business's size has a significant impact on the initial costs. Starting small and working from home can save initial costs. By using this strategy, you may make the most of your already available resources and maintain reasonable labor, equipment, and space expenditures.
Be prepared to pay more, though, if you plan a larger enterprise with a separate production facility. To scale up, more money will need to be invested in machinery, a bigger facility, perhaps more workers, and more production capacity to satisfy demand.
Location
The location of your candle company affects launch costs significantly. From one region to another, the cost of utilities, permits, and taxes might differ significantly. If you intend to hire staff, take into account the cost of living in the area as it may have an impact on their pay. Accessibility to markets and suppliers should also be taken into consideration.
While being near dependable suppliers might save on transportation expenses, being close to the target markets enables effective distribution. Examine the competition environment in various locations because it can have an impact on market saturation and pricing dynamics, which in turn affects the viability and profitability of your company.
Equipment
A candle business depends on making the correct equipment investments. The technique of production, the sorts of candles you intend to produce, and the size of your operations will all affect the kind and caliber of equipment required. Melting pots, molds, wick holders, pouring pitchers, thermometers, scales, mixing implements, and packing gear are all necessary pieces of equipment.
Basic tools can cost a few hundred dollars, while more sophisticated and specialized machinery can cost several thousand dollars. It's critical to establish a balance between your financial restrictions and the equipment's functionality and quality.
Materials Sourcing
Finding top-notch materials is necessary for producing great candles, but doing so can have a big impact on initial expenses. The price and properties of various types of wax, such as paraffin, soy, or beeswax, vary. The total cost is also affected by things like wicks, fragrance oils, colors, containers, and packaging supplies. It is advisable to conduct research and choose reputable suppliers who provide affordable products without sacrificing quality.
You may make wise judgments by comparing costs, assessing the reputation of vendors, and asking for advice. Though it may cost more to source materials responsibly and ethically, doing so can help your brand's reputation and appeal to customers who care about the environment. Strive to strike a balance between cost-effectiveness and upholding your candles' quality requirements.
Check out this article to help you understand the factors influencing the cost of a 6oz candle.
Estimating Startup Costs
Having a ballpark figure for the initial costs is essential when strategizing the financial aspects of your candle business. Even if particular situations can differ, it's useful to think about a general range to direct your financial plans.
Essential Supplies
It's important to take these costs into account when determining the initial costs for your candle business. These materials consist of a variety of things needed to make candles, such as wax, wicks, aroma oils, colors, containers, packaging supplies, labels, and machinery. The pricing will change based on the kind of candles you want to make and how many you want to stock at first.
The price of wax, for instance, can vary depending on the kind and caliber you select, such as paraffin, soy, or beeswax. If you choose a wide variety of smells and colors, fragrance oils and dyes might increase the cost. Jars, tins, boxes, labels, and protective packaging are all necessary for appealingly presenting your candles and guaranteeing their safety during delivery. Your production output and the anticipated demand for your items will determine how much of these supplies you will need.
Equipment Costs
Purchasing the right tools is essential for a candle business. Melting pots, molds, thermometers, pouring pitchers, scales, mixing implements, packing equipment, and storage options are a few examples of the equipment needed. Depending on the complexity and size of your business, the cost of equipment can vary greatly.
Simple instruments like melting pots and pouring pitchers can be purchased for as little as a few tens to as much as a few hundred dollars. It can cost several thousand dollars to purchase more specialized apparatus or equipment, such as automated filling equipment or larger-scale manufacturing settings.
When choosing equipment, take your production volume, efficiency objectives, and budget into account. To maintain seamless and productive production processes, it is crucial to find a balance between quality and cost-effectiveness.
Marketing and Branding
Although they might not be immediately characterized as startup costs, marketing, and branding expenditures are significant financial commitments that help your candle business succeed. To raise awareness, develop a brand identity, and draw clients, you must set aside a percentage of your money for marketing and branding activities.
Expenses for first marketing campaigns, website creation, package design, marketing materials (such as brochures or business cards), and logo design should be taken into account. The costs will vary depending on the scope of your marketing plan and the level of expert assistance you require. You might decide to handle some tasks on your own to cut costs or spend money on expert services to guarantee a polished and consistent brand image.
Operating Expenses
When budgeting for a candle business, it's important to take continuous operating expenses into account in addition to beginning costs. These expenditures include of rent (if you have a dedicated facility), utilities, insurance, employee salaries (if applicable), ongoing marketing and advertising charges, raw material replenishment, packaging materials, and other daily operational costs.
Your production facility's or retail space's size and location will affect the rent and utility prices. To safeguard your company from unanticipated disasters, insurance coverage is essential. If you intend to employ personnel to help with manufacturing, marketing, or other facets of your firm, employee wages will be a factor.
Continuous spending on marketing and advertising will ensure market presence and promote sales. To manage your inventory and satisfy consumer demand, raw material replenishment, and packaging supplies are also necessary. Make sure your projection of the costs required to maintain and expand your candle business, in the long run, takes these costs into serious consideration.
Looking for a guide on calculating the price of your candle? Visit our article here for some assistance.
Insights and Recommendations
Research and Planning
Thorough planning and research are essential for growth before starting a candle business. To comprehend consumer preferences, trends, and potential demand, research the market. To make your products and marketing efforts more effective, understand your target market and its unique needs. To find opportunities and gaps, assess the competition.
Conduct a thorough cost study, taking into account things like supplies, machinery, marketing, and administrative costs. Evaluate potential risks and create backup measures. A well-written business plan will work as a road map, assisting you in making decisions and assisting you in luring possible investors or obtaining funding.
Start Small and Grow
Starting small and building your candle business gradually can be a wise course of action. To lay a solid foundation, start by concentrating on a certain market segment or product line. You can reduce upfront expenditures and financial risks by using this strategy. Focus on enhancing your product options, streamlining your manufacturing procedures, and acquiring a following of devoted customers.
Reinvest in expansion as your company expands and makes money by expanding your product line, ramping up manufacturing, or investigating new markets. By progressively increasing your scale, you can overcome early difficulties and modify your strategy without having to make a large initial investment.
Establish Relationships with Suppliers
Effective cost management and efficient operations depend on building trustworthy and cooperative relationships with suppliers. Find trusted vendors that provide high-quality products at reasonable prices by doing some research. Think about things like product uniformity, dependability, and delivery schedules. Options for buying in bulk can assist in bargaining for lower prices and guarantee a steady supply.
Developing a long-term partnership with a supplier may result in advantages like preferential payment terms, first access to new items, or joint marketing initiatives. To make sure you are getting the best value for your business, periodically assess your relationships with your suppliers.
Embrace Creativity and Differentiation
Differentiating your candle company from rivals is crucial for long-term growth. Encourage innovation and creativity in product design, packaging, and marketing tactics. Try out different candle kinds, distinctive scents, eye-catching packaging, and personalized or eco-friendly options.
To predict demand and provide new and exciting items, keep abreast of market developments and consumer preferences. Ask for input from customers directly to better understand their preferences and adjust your services. Building brand loyalty and attracting a loyal consumer base may be accomplished by differentiating your company via quality, originality, and great customer service. To stay ahead in the cutthroat candle business, you must constantly assess and improve your unique approaches.
Frequently Asked Questions
What are some ways that I might bring down the early launch expenditures of my candle business?
You have several options available to you if you want to lower your initial charges. Think about getting your feet wet with a modest operation before expanding gradually as your company grows. This gives you the ability to test the market and effectively deploy resources without going over your allotted budget.
Investigate low-cost material sourcing options, negotiate favorable terms with suppliers, and watch out for opportunities to buy in bulk or take advantage of specials. In conclusion, before investing money in a dedicated production facility, it is a good idea to consider beginning with a home-based setup to save money on the cost of renting space.
When starting a candle business, are there any additional costs that one should anticipate?
Even while the anticipated launch costs can be used as a baseline for comparison, it is also important to take into account any potential unanticipated expenditures that may arise. A few examples of these are the expenses associated with licensing and permits, professional services (such as legal or accounting advice), the costs of marketing and advertising, the expenditures associated with product testing and certification (if necessary), and any unanticipated equipment repairs or replacements. Be careful to research the topic thoroughly, consult with knowledgeable people, and leave some wiggle space in your budget for unanticipated expenses.
When I begin my candle company, is it possible for me to receive financing?
Yes, there are financing opportunities accessible for aspirant candle entrepreneurs. It is possible to study conventional options such as bank loans or credit lines; but, to qualify for one, a solid business plan and collateral are typically required. Consider looking into small company grants or funding programs that are geared specifically toward the creative or entrepreneurial industries as an alternative.
You might be able to obtain funds for your business venture if you introduce the concept of your firm to a bigger audience by using crowdfunding websites. Last but not least, you should consider asking for money from angel investors or forming partnerships with other people who can assist financially in exchange for shares in your company.
To learn more on how to start your own candle-making business check out my Startup Documents here.
The information provided by CandleBusinessBoss.com ("The Site") is for general informational purposes only. All information on the Site is provided in good faith, however, we make no representation or warranty of any kind, express or implied, regarding the accuracy, adequacy, validity, reliability, availability, or completeness of any information on the Site. Under no circumstance shall we have any liability to you for any loss or damage of any kind incurred as a result of the use of the Site or Reliance on any information provided on the Site. Your use of the Site and your reliance on any information on the Site is solely at your own risk. This blog post is for educational purposes only and does not constitute legal advice. Please consult a legal expert to address your specific needs. Terms and Conditions.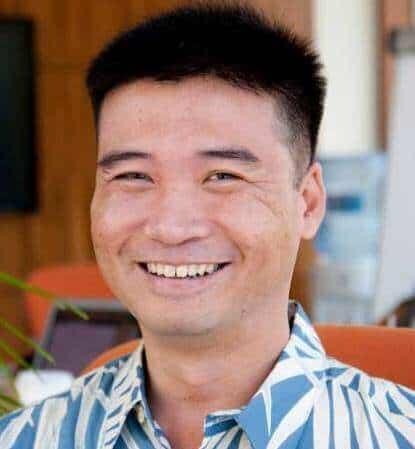 Meet Shawn Chun: Entrepreneur and Candle Business Fan.
I'm a happy individual who happens to be an entrepreneur. I have owned several types of businesses in my life from a coffee shop to an import and export business to an online review business plus a few more and now I create online candle business resources for those interested in starting new ventures. It's demanding work but I love it. I do it for those passionate about their business and their goals. That's why when I meet a candle business owner at a craft fair, farmers market, retail location or anywhere else I see myself. I know how hard the struggle is to obtain and retain clients, finding good employees all while trying to stay competitive. That's why I created Candle Business Boss: I want to help candle business owners like you build a thriving business that brings you endless joy and supports your ideal lifestyle.