The candle industry is a highly competitive market, necessitating the adoption of effective marketing strategies to stand out and increase sales. A well-designed marketing calendar is a potent tool that can significantly affect the growth of your candle business.
The best way to effectively promote your candle business is to utilize a marketing calendar that includes seasonal promotions, collaborations with local businesses, limited editions, loyalty programs, social media campaigns, pop-up shops, online promotions, content marketing, seasonal events, and referral programs.
In this article, we will examine the various elements that comprise a comprehensive marketing calendar for a candle business and emphasize the significance of these elements in achieving accomplishment.
Seasonal Promotions: Captivating Customers with Themed Candles
Seasonal sales are a crucial part of a marketing plan for a candle company. They are an effective means of igniting interest and profiting from consumer preferences. You can connect more deeply with your target audience by matching your services to the emotions and sentiments that are associated with holidays and seasons.
Seasonal promotions allow your candle business to adjust and meet the varying needs of clients throughout the year, whether it's the warm and comforting scents for winter nights or the fresh and energizing aromas for summer. These incentives engender a sense of urgency in your clients, encouraging them to buy and raising the bar for your sales performance.
Collaborations with Local Businesses: Expanding Reach and Creating Unique Collections
Your candle business has a wide range of opportunities whether you partner with regional companies, celebrities, or nonprofit organizations. Collaborations offer fantastic chances to increase your reach and draw in new clients. You can engage in cross-promotion, utilizing each other's audiences and introducing your products to new markets, by partnering with complementary businesses or personalities.
Collaborations provide you the chance to combine your knowledge of candles with the imagination and influence of others, creating distinctive and alluring candle collections that distinguish your company from the competition. Customers are excited and curious as a result of these collaborations' sense of exclusivity, which encourages them to investigate and eventually buy your products.
Limited Editions: Creating Exclusivity and Generating Frenzy
Customers are drawn to limited edition candles, which pique their attention and increase demand. These one-of-a-kind products with distinctive fragrances or designs appeal to people's innate desire for collector and one-of-a-kind objects. Customers' sense of urgency is sparked by your exclusive, limited-run candles, which increases their desire to make a purchase.
The enthusiasm and expectation around limited editions are increased by the realization that these things might not be made available once more. Customers are more engaged, which results in higher demand as they try to get their hands on these sought-after candles before they sell out.
Customers are more likely to invest in your products because limited editions convey a sense of distinction and desire due to their exclusivity and scarcity. The appeal of limited edition candles can greatly increase sales and help your candle business succeed.
Wondering how to sustain customer satisfaction for your candle and soap business? Check out this article here to learn more.
Loyalty Programs: Fostering Repeat Purchases and Customer Retention
For your candle business, reward programs are a potent tool for fostering client loyalty and encouraging repeat business. Your clients will feel a real feeling of worth and appreciation when you establish incentive programs, special offers, or discounts. These initiatives not only encourage customers to pick your candles over rival brands but also help them feel a strong feeling of loyalty and connection to your company.
You may enhance the relationship between your company and its clients and create a group of brand evangelists by continuously acknowledging their loyalty. As satisfied customers are more inclined to support your business in the long run, this increased customer loyalty translates into improved client retention rates.
Devoted consumers serve as brand ambassadors, promoting your business and drawing in new clients with their recommendations. Therefore, loyalty programs are essential for fostering long-term business growth and laying the groundwork for growth.
Social Media Campaigns: Engaging Customers in the Digital Sphere
Social media campaigns have become an essential part of properly marketing your candle business in the ever-changing digital landscape. You may engage clients by utilizing the strength of social media platforms to provide visually appealing content, user-generated posts, engaging competitions, and alluring freebies. These tactics produce an engaging online environment that not only draws interest but also develops a following for your company.
Social media offers a direct, engaging way to establish a personal connection with your target audience. You may lure potential clients and encourage them to learn more about your offers by publishing aesthetically engaging information that highlights your candle products. Social media platforms give you a platform to share your brand's narrative, core beliefs, and differentiators with your audience, enabling you to build stronger relationships with them.
By utilizing social media, you may raise brand awareness, connect with a larger audience, and draw in possible clients who might not have known about your candle business otherwise. You may increase consumer loyalty and trust by regularly connecting with your followers, responding to their messages and comments, and creating a feeling of community.
Social media advertising could potentially increase the number of visits to your online store. You can appealingly present your products, offer links to your website, and promote direct sales by strategically leveraging websites like Instagram, Facebook, and Pinterest. As users share your posts and spread the word about your candles across their networks, the viral nature of social media sharing can help expand the reach of your brand.
Pop-Up Shops: Creating Memorable In-Person Experiences
The importance of in-person encounters with clients should not be undervalued in a world that is becoming more and more digital. Creating physical relationships through pop-up stores may be just as beneficial for your candle business as digital promotion, which is essential. These transient shop locations or involvement in neighborhood markets offer a special chance to communicate directly with prospective clients.
You may provide clients with a hands-on experience where they can see, smell, and touch your candles by setting up a pop-up shop. They can better understand the value and distinctiveness of your products through this sensory experience than they can through online photographs. When you interact with clients face-to-face, you have the opportunity to address their concerns, make tailored advice, and explain the origins of your company.
Customers may remember a pop-up shop experience for a long time because of its individual touches. Face-to-face communication opens up possibilities for trust-building, connection, and sincerity. Customers may become more devoted to your candle company as a result of these personal connections, which can improve brand loyalty.
Referrals via word-of-mouth are also more likely to happen when clients have a positive experience with your company. Customers who have interacted with you directly and expressed satisfaction are more likely to promote your product to their friends, relatives, and acquaintances, thereby growing your client base.
Online Promotions: Incentivizing Purchases and Driving Website Traffic
To increase sales and fully utilize the capabilities of your e-commerce platform, online promotions are essential. You may entice clients to act right away by providing alluring incentives like flash sales, package discounts, or free shipping. These promos give clients strong incentives to buy, which boosts conversion rates and raises income.
Using online advertisements strategically can help your candle business in several ways. First off, because customers are encouraged to take advantage of the time-limited offers or package discounts, these promotions may increase the average order value. As a result, each client transaction's value is maximized while also boosting immediate sales.
Online promotions are also an effective strategy for luring in new clients. Offers and incentives that stand out can draw customers' attention who might not have otherwise thought to buy your candles. You may increase your customer base and expose your brand to new markets by giving customers a compelling reason to make a purchase.
Online marketing can also be utilized to compile useful client information. Providing special discounts or promotions in exchange for email sign-ups, for instance, enables you to create a database of consumer connections.
Future marketing initiatives could make use of this information, such as targeted advertising, customized email campaigns, or client retention plans. By gathering consumer data, you may create a direct line of communication with your target market, developing bonds and encouraging repeat business.
Planning to launch your own home-based candle business? Check out this article to learn what you need in launching effectively.
Content Marketing: Establishing Expertise and Building a Community
With the help of content marketing, your candle company can become recognized as an authority in its field, engage customers, and create a thriving brand community. You can distribute educational and visually appealing material that benefits your consumers' lives through a variety of channels, including blogs, videos, and social media platforms.
By offering informative articles about candle maintenance, interior design advice, and the advantages of various scents, you establish your brand as a reliable source in the market. Customers will perceive your company as a trustworthy authority as a result of this credibility and confidence being established. They are therefore more likely to come to you for their candle requirements, promoting client loyalty and repeat business.
Content marketing enables fruitful engagement with your audience. Customers can give feedback, ask questions, and participate in discussions about candles and related subjects because it supports two-way communication. As customers contact others who share their enthusiasm for candles, they develop a sense of community and belonging.
User-generated content, in which customers submit their stories, images, and endorsements of your products, is also promoted by content marketing. This natural content serves as social proof, demonstrating the benefits of your offerings and enhancing the goodwill of your company.
Seasonal Events: Creating Memorable Experiences
Your candle business has a special opportunity to connect with clients on a deeper level by hosting seasonal events. Customers may connect with your business, learn about the technique of candlemaking, and even make personalized candles through workshops, candle-making classes, and interactive events. Attendees are more likely to remember your business and build a sense of loyalty and support due to the experience and hands-on aspect of these events.
Seasonal events not only give unforgettable experiences but also a way to get insightful client feedback. You can learn about client preferences, viewpoints, and ideas by interacting with them face-to-face at these events. This information can help you design products and develop company plans.
Seasonal events also offer chances to create material for social media. Attendees will probably post about their experiences on social media, highlighting your company and educating their followers about it. Your brand's reach and engagement can be increased with the help of the user-generated content produced during these events.
Referral Programs: Harnessing the Power of Word-of-Mouth Marketing
A highly efficient and cost-effective way to grow your customer base is through referral programs, which use the potent word-of-mouth marketing technique. You may access new potential consumers by tapping into existing customers' networks and giving them for referring friends and family. Offering rewards or discounts in exchange for reliable recommendations encourages customers to actively promote your products and spread their favorable experiences.
Referral programs make use of the authority and sway that pleased consumers have in their social networks. A customer's suggestion of your candles to someone they know carries a lot of weight in terms of credibility and endorsement. As a result, you'll get more high-quality leads and sell more products since potential buyers are more inclined to engage with your brand after hearing about it from a person they know and trust.
By putting in place a clever referral scheme, you enable your current clients to actively promote your candles as brand ambassadors. This natural method of marketing not only attracts new clients but also aids in creating a group of devoted followers who are enthusiastic about your company and goods.
Frequently Asked Questions
How can seasonal sales help my candle company?
Seasonal promotions are quite advantageous for your candle business because they let you match your goods to the shifting moods and emotions of the seasons and holidays. By providing themed candles, you may capitalize on the market's appetite for scents and patterns that are appropriate for the season and pique clients' interest and sense of urgency. Seasonal promotions additionally present chances to draw in new clients, boost revenue, and exhibit the adaptability and innovation of your company.
In what ways may pop-up stores help my candle business succeed?
Pop-up stores have special benefits for your candle business. You can interact with clients directly and give them the chance to sample your candles firsthand by setting up temporary retail sites or taking part in neighborhood markets.
This one-on-one communication fosters word-of-mouth recommendations, strengthens brand loyalty, and fosters trust. Pop-up stores also provide customers the chance to inquire about your business, get advice, and understand it better, which can ultimately boost sales and improve customer satisfaction.
In what ways might content marketing help my candle company?
Building a network of devoted clients and establishing your candle company as an industry authority both depend heavily on content marketing. You can enlighten your audience about candle maintenance, interior design advice, and the advantages of various scents by offering educational and aesthetically pleasing information on blogs, videos, or social media channels.
This establishes your company's reputation as a reliable source, boosts trustworthiness, and encourages repeat business. Content marketing promotes user-generated content, community building, and customer interaction, increasing brand exposure and developing enduring client relationships.
To learn more on how to start your own candle-making business check out my Startup Documents here.
The information provided by CandleBusinessBoss.com ("The Site") is for general informational purposes only. All information on the Site is provided in good faith, however, we make no representation or warranty of any kind, express or implied, regarding the accuracy, adequacy, validity, reliability, availability, or completeness of any information on the Site. Under no circumstance shall we have any liability to you for any loss or damage of any kind incurred as a result of the use of the Site or Reliance on any information provided on the Site. Your use of the Site and your reliance on any information on the Site is solely at your own risk. This blog post is for educational purposes only and does not constitute legal advice. Please consult a legal expert to address your specific needs. Terms and Conditions.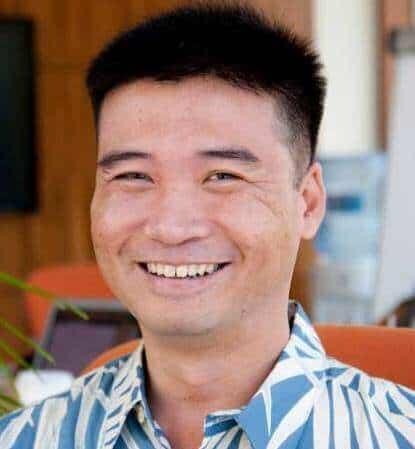 Meet Shawn Chun: Entrepreneur and Candle Business Fan.
I'm a happy individual who happens to be an entrepreneur. I have owned several types of businesses in my life from a coffee shop to an import and export business to an online review business plus a few more and now I create online candle business resources for those interested in starting new ventures. It's demanding work but I love it. I do it for those passionate about their business and their goals. That's why when I meet a candle business owner at a craft fair, farmers market, retail location or anywhere else I see myself. I know how hard the struggle is to obtain and retain clients, finding good employees all while trying to stay competitive. That's why I created Candle Business Boss: I want to help candle business owners like you build a thriving business that brings you endless joy and supports your ideal lifestyle.