From the convenience of your own home, starting a candle business may be a fulfilling and interesting endeavor. However, it is crucial to approach it with a well-thought-out plan to ensure long-term productivity.
To best initiate and handle a candle business from home, you should prioritize conducting market research, developing a unique product line, establishing an online presence, crafting a marketing strategy, maintaining high production quality, managing inventory effectively, and delivering outstanding customer service.
In this article, we will examine the main strategies for launching and managing a home-based candle business. Let's examine each of these measures in greater depth.
Conducting Market Research
The growth of every business, including one that makes candles, is built on market research. You must conduct a thorough examination of the market environment before delving into the fascinating realm of candlemaking.
This entails researching deeply into the market, identifying important players, and comprehending consumer dynamics. You may gain insightful information from thorough market research that will help you build your business plan and put you ahead of the competition.
Identifying your target audience comes first and foremost. Identify the traits of the consumers who are most likely to be interested in your candles by looking at their psychographic and demographic profiles.
To create candles that satisfy their individual needs, it is important to comprehend their preferences, requirements, and purchase patterns. You build a solid basis for client pleasure and loyalty by adjusting your product offers to fit their expectations.
To stand out in the market, it is also crucial to evaluate the competitive landscape. Research existing candle companies both locally and globally to determine their advantages and disadvantages. Using this analysis, you can find market gaps that your unique candle products can cover. You can draw clients who are looking for a novel and distinctive experience by providing something superior to or different from what is currently on the market.
Another crucial component of market research is the examination of consumer trends and preferences. Keep up with current candle trends, including those involving smells, colors, patterns, and packaging, to ensure that your product creation meets market needs.
Keep an eye out for new consumer trends like organic or eco-friendly candles, and think about integrating sustainable practices into your manufacturing procedures. Your candles will continue to be relevant and appealing to your target market if you adapt to changing trends.
Developing a Unique Product Line
Making your brand stand out in the crowded candle market is essential for growth. Creating a distinct and alluring product line that makes you stand out from the competition is a crucial component of accomplishing this. To do this, it is crucial to take into account several elements that contribute to the overall appeal of your candles.
Start by carefully choosing scents that appeal to your target market. Try various smell combinations, from time-honored favorites to cutting-edge blends, to produce enticing aromas that elicit strong feelings and leave clients with an unforgettable experience. In a crowded market, the correct aroma may leave a lasting impact and help your candles stand out.
Important in grabbing customers' attention are candle designs. Explore various designs, sizes, and shapes to provide a wide variety of alternatives. To build visually appealing designs, take into account customer preferences and trending topics. Customers looking for something distinctive and visually stunning may be drawn to your business by candles with distinctive and eye-catching designs.
Another important factor that shouldn't be ignored is packaging. Spend money on packaging that matches your candles' overall look and appeals to your target demographic. In addition to improving the customer's unboxing experience, thoughtful and eye-catching packaging also communicates the quality and worth of your products.
Prioritizing the usage of high-quality materials is just as crucial as emphasizing aesthetics. To provide outstanding performance, lifespan, and safety, make sure your candles are produced from high-quality materials and ingredients. High-quality candles help to establish a reputation for dependability and excellence in addition to improving the consumer experience.
To keep your product line fascinating and new, explore and invent constantly with various combinations and designs. Keep abreast of new trends, client comments, and market demands to adapt your product offers. By constantly providing distinctive, aesthetically pleasing, and high-quality candles, you position your business as the top option for clients looking for an unforgettable candle experience.
Check out this article to help you with tactics that can help maintain a spot in the candle industry.
Establishing an Online Presence
Building a strong online presence is crucial for the growth of your candle business in the digital age. Making a decent website that acts as a virtual storefront is one of the first stages. Your website should provide an attractive and well-organized overview of your candle offerings.
Include top-notch product pictures that perfectly convey the essence of your candles while showcasing their exquisite craftsmanship. To encourage client engagement and conversions, it is essential to offer thorough product descriptions, pricing details, and a simple purchasing experience.
Utilize the strength of social media platforms in addition to your website to connect with and engage your target audience. Select platforms that are compatible with the demographics and tastes of your target market.
Design a social media plan that calls for the regular sharing of aesthetically appealing content including product images, behind-the-scenes looks at your candle-making process, and lifestyle photos displaying the atmosphere your candles create. Encourage user-generated content and interact with your audience by answering questions and replying to comments. Building a social media community that is active and engaged encourages brand loyalty and word-of-mouth advertising.
An important factor in luring and keeping internet customers is visual appeal. Invest in professional product photography to show off the fine details, vibrant hues, and unique textures of your candles. To arouse feelings and foster interest in your items, use visually arresting imagery.
Use captivating narrative approaches to express your brand's distinctive traits, the motivation behind your candles, and the good effects they may have on your client's life. Making an emotional connection with your audience through compelling storytelling raises their perception of the worth of your candles.
The key to keeping up your internet presence is consistency. Update your website frequently with fresh products, blog entries, and other pertinent material. Establish a regular publishing plan on social media to keep your audience interested and informed.
Across all digital media, reply to client questions, feedback, and communications right away. Online, you may establish confidence and trust with your audience by showcasing your professionalism, dependability, and attention to detail. This will ultimately increase sales and encourage repeat business.
Crafting a Marketing Strategy
Your candle business must create a solid marketing plan if it wants to draw clients and increase sales. Finding your target market and learning about their preferred marketing methods are the first steps. This information will assist you in developing a thorough strategy that reaches your target audience.
Your approach should have digital marketing at its core. Utilize SEO strategies to improve the relevance of the keywords on your website and product pages. This enhances the likelihood that your website will rank well in online searches and attract organic traffic. Spend money on online advertising efforts that are specifically targeted to reach consumers who are actively looking for candles or comparable products.
In the candle industry, influencer partnerships can be an effective marketing strategy. Your reach can be greatly increased by collaborating with influencers who are compatible with your brand and target demographic.
Work along with influencers to use their social media channels to exhibit your candles in unique and interesting ways. Receiving endorsements from influential people, not only exposes your items to a wider audience but also increases their legitimacy and trust.
Your marketing efforts can benefit from strategic alliances with competing companies. Think of partnering with businesses that provide home goods, presents, or wellness services so that your candles can be shown and sold there. By doing this, you can reach a wider audience and give your brand more exposure.
Customers may be encouraged to sample your candles with special offers and price reductions. To encourage recurring purchases and customer loyalty, provide time-limited discounts, package offers, or loyalty programs. Utilize email marketing campaigns to inform your current consumer base about these promotions and create a sense of exclusivity and urgency.
Building trust with your customers and establishing your brand as an authority in your field are both made possible by content marketing. Produce informative content, such as blog entries, lessons, or videos, to inspire people to use candles, decorate their homes, or practice relaxing practices. This material not only holds the attention of your audience but also establishes you as a reliable source of knowledge and builds your brand's reputation.
Maintaining High Production Quality
Delivering high-quality candles consistently is essential for both client happiness and building a solid reputation in the candle business. Investments in high-quality raw materials and adherence to correct manufacturing procedures throughout the production process are essential if this is to be accomplished.
Start by purchasing high-quality raw materials from reputable vendors, including wax, wicks, scents, and colors. The cornerstone for making candles that burn evenly, release enticing smells, and have a longer burn period is using high-quality components. To give clients candles they can rely on and enjoy, make sure your supplies are pure and adhere to safety requirements.
Respecting appropriate manufacturing methods is equally crucial. When melting and pouring the wax, setting the wicks, and adding scents and colors, observe industry best practices. These procedures are consistent, ensuring that each candle is made with care and accuracy and producing a consistent and top-notch final product.
One of the most important steps in the quality assurance process is doing thorough testing. To assess your candles' performance, burn them in various settings, such as different temperatures and room sizes. Examine elements including flame stability, smell throw, and burn time. During this testing process, you can find any potential problems and make the required corrections to improve the overall quality of your candles.
It is crucial to include client input in your production procedures. Inquire about the preferences and experiences of your customers directly or through surveys, reviews, or other direct contact. Examine the comments to find areas that need improvement. You can satisfy their demands, surpass their expectations, and improve the quality of your candles by continually improving your production methods based on customer data.
Your candle-making company's guiding idea needs to be continuous improvement. Evaluate your production methods, supplies, and quality assurance procedures regularly. Keep up with market developments and trends to adopt new methods or components that improve the quality of your candles. Strive for perfection throughout the whole production process, from material selection to final packaging.
Check out this article to get some ideas for the name of your candle business.
Managing Inventory Effectively
Running a candle business requires effective inventory management since it helps avoid stockouts or overstocking, which can lead to lower sales and more expenses. It's crucial to set up efficient inventory tracking systems and optimized reordering procedures to accomplish excellent inventory control.
You can accurately track your stock levels and have real-time access to the available candle amounts by using inventory tracking tools. With the help of this, you can spot possible stock shortages or surplus inventory and take preventative action to deal with them. With this knowledge at your disposal, you can predict consumer demand, modify production plans accordingly, and make sure that you have enough inventory to fulfill market demands.
A just-in-time (JIT) inventory system might be used to reduce holding expenses by only refilling stock when it is needed. With this strategy, you can keep a lean inventory while lowering your storage expenses and stock obsolescence risk.
You can assure a consistent flow of raw materials and finished goods in response to demand and eliminate the need for holding an excessive amount of stock on hand by working with dependable suppliers who provide quick and efficient delivery.
To accurately predict future demand, regularly evaluate market trends and previous sales data. You can decide on inventory levels and reorder points based on this forecasting procedure. You may improve your cash flow, lower carrying costs, and prevent the negative effects of stockouts or overstocking by matching your inventory levels with anticipated demand.
For effective inventory management, building trusting connections with suppliers is essential. Work with dependable suppliers who can satisfy your volume requirements, deliver on time, and offer consistent quality. To ensure smooth order processing and prompt restocking, keep lines of communication open with your suppliers.
Delivering Outstanding Customer Service
One of the most important aspects of building a solid foundation for your candle business is providing exceptional customer service. You can build client loyalty, encourage repeat business, and get a competitive edge in the market by putting the needs of your customers first. You must integrate several crucial procedures into your customer service plan to do this.
Priority one: Provide timely customer service and useful, individualized recommendations. Aim to respond to consumers' queries or complaints as soon as they contact you, whether it's by email, phone, or social media. Offer individualized suggestions that are in line with their tastes and preferences while demonstrating a sincere interest in their wants and preferences.
Another essential component of providing outstanding customer care is timely order fulfillment. Make sure that purchases are delivered quickly and processed, meeting or exceeding the estimated delivery dates. Inform clients of the status of their orders and, if necessary, offer tracking details. Delivering orders on time shows dependability and professionalism, which improves the whole customer experience.
Continuous improvement requires soliciting client feedback and responding to issues right away. Make it possible for customers to submit feedback through channels like surveys, product evaluations, and social media interaction.
Keep an eye on these platforms and always respond to comments politely and professionally, whether they are positive or negative. Utilize this feedback to pinpoint areas that need improvement and then take the required steps to improve your goods and services.
To go above and beyond, think about including thoughtful extras on client orders, such as handwritten thank-you letters, tiny free samples, or special deals. These actions show your dedication to client satisfaction and produce an unforgettable experience. Share candle care advice, do-it-yourself projects, or other pertinent information with customers after the transaction to continue your engagement.
Frequently Asked Questions
How crucial is market research for a candle business run from home?
For a home-based candle business, market research is essential since it gives you important information about your target market, rival businesses, and consumer preferences. You may spot possibilities, comprehend client wants, and adjust your product offers and marketing strategies as necessary by conducting rigorous market research. You may reduce risks, make well-informed decisions, and improve your chances of growth in a cutthroat market with the help of this research.
How can I create a strong web presence for my candle-making business from home?
Start by building a professional website that displays your candle products and brand story to have an effective online presence. To make your website more visible in online searches, make it search engine friendly. Use social media to connect with your target audience, post visually appealing information, and create a community for your brand.
Post fascinating and pertinent information frequently, work with bloggers or influencers, and actively engage in online candle-making groups. Engage with customers through messages, reviews, and comments to foster loyalty and trust.
What are some good inventory management techniques for a home-based candle business?
Maintaining ideal stock levels and preventing hiccups in production or customer service needs excellent inventory management. To measure sales trends and keep an eye on stock levels, start by putting in place an inventory tracking system. Utilize forecasting strategies to foresee demand and adjust production and purchasing as necessary.
To reduce storage costs and the risk of obsolete inventory, think about using a just-in-time inventory system. Make connections with reputable suppliers to guarantee the prompt and trustworthy delivery of raw materials. To maximize inventory turnover and reduce waste, periodically examine your inventory data and modify your purchase and production plans.
To learn more on how to start your own candle-making business check out my Startup Documents here.
The information provided by CandleBusinessBoss.com ("The Site") is for general informational purposes only. All information on the Site is provided in good faith, however, we make no representation or warranty of any kind, express or implied, regarding the accuracy, adequacy, validity, reliability, availability, or completeness of any information on the Site. Under no circumstance shall we have any liability to you for any loss or damage of any kind incurred as a result of the use of the Site or Reliance on any information provided on the Site. Your use of the Site and your reliance on any information on the Site is solely at your own risk. This blog post is for educational purposes only and does not constitute legal advice. Please consult a legal expert to address your specific needs. Terms and Conditions.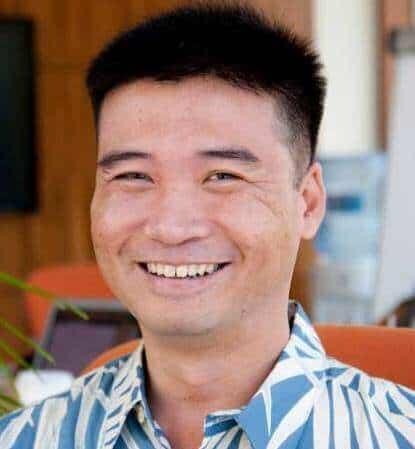 Meet Shawn Chun: Entrepreneur and Candle Business Fan.
I'm a happy individual who happens to be an entrepreneur. I have owned several types of businesses in my life from a coffee shop to an import and export business to an online review business plus a few more and now I create online candle business resources for those interested in starting new ventures. It's demanding work but I love it. I do it for those passionate about their business and their goals. That's why when I meet a candle business owner at a craft fair, farmers market, retail location or anywhere else I see myself. I know how hard the struggle is to obtain and retain clients, finding good employees all while trying to stay competitive. That's why I created Candle Business Boss: I want to help candle business owners like you build a thriving business that brings you endless joy and supports your ideal lifestyle.