Entrepreneurial aspirants may find franchising a candle-making business to be a thrilling venture. The candle industry presents a promising opportunity, given the increasing demand for candles and the allure of distinctive, handcrafted goods. Franchise ownership must be approached with meticulous planning and strategic execution.
To start a candle-making business franchise, you should research thriving candle franchises, develop a unique brand and product line, create a comprehensive business plan, secure funding, find suitable franchisees, provide training and support, and establish a strong marketing strategy for growth and profitability.
In this article, we will examine the essential stages involved in establishing a candle-making business franchise, as well as the key elements required for long-term growth and financial growth.
Research Thriving Candle Franchises
A thorough study is a crucial aspect before starting your adventure into the world of candle manufacturing franchises. Spend the time to thoroughly grasp the industry landscape and delve into the current market.
Find gainful candle franchises and thoroughly examine their business models. Investigate many facets of their business, such as their product lineup, pricing tactics, target markets, and operating procedures.
You may learn a lot from candle franchisees' experiences and gain important ideas by researching them. You can better grasp market trends and consumer preferences by examining their product offerings. This information is essential for developing a distinctive brand and product line that stands out from the crowd.
Studying their pricing policies will give you a standard against which to create competitive and cost-effective pricing for your franchise. You can find gaps or untapped niches that you can target with your offerings by understanding their target markets. You may streamline your operations and incorporate best practices by researching their operational procedures.
Develop a Unique Brand and Product Line
Creating a distinctive brand identity and product line is crucial for growth in the fiercely competitive candle business. Your brand should be developed in a way that truly connects with your target market and accurately reflects the principles and style of your company.
Spend time and effort creating attractive candle creations to do this. Try out several scents, looking for one-of-a-kind, alluring aromas that elicit strong feelings and give clients memorable experiences. Take into account cutting-edge materials and packaging choices that improve your candles' visual appeal and help them stand out on shelves and online marketplaces.
You develop a strong value proposition for clients by providing a wide selection of premium candles that have been meticulously created with attention to design and aroma. This blend of distinctiveness and quality will draw clients looking for distinctive and aesthetically pleasing products, differentiating your franchise from rivals.
Remember that the preferences, desires, and aspirations of your target audience should be reflected in your brand identity and product line. To ensure that your business stays relevant and alluring in the cutthroat candle industry, constantly ask customers for input, adapt to new trends, and stay connected to consumer needs.
Check out this article to get some ideas for your candle business startup.
Create a Comprehensive Business Plan
A carefully written business plan is essential as a road map for your franchise that makes candles. Your objectives, target market, pricing plans, distribution options, and financial projections are all outlined in this blueprint. You acquire a thorough grasp of the financial components of your business by integrating a detailed study of launch costs, ongoing costs, and anticipated income streams.
When looking for money from possible investors or financial organizations, the business plan is a valuable weapon. It raises the possibility of obtaining the required capital for your franchise by showcasing your vision, understanding of the market, and strategic thinking.
A strong business plan also gives you clarity and guidance as you navigate the early stages of your franchise. It enables you to design pricing strategies that support your financial objectives, identify your target market, and set clear objectives. You may optimize your market presence and find the most efficient distribution channels with its assistance.
Your ability to adjust to shifting market circumstances and improve your tactics for top performance depends on regularly reviewing and revising your business plan. It acts as a benchmark to assess your development, guide your actions, and make sure your candle-making business is still headed in the right direction to meet your long-term goals.
Secure Funding
Starting a candle-making franchise requires acquiring enough capital to pay for both the initial setup fees and continuing operating expenses. You should look into several funding possibilities to secure the required finances. These can include using personal resources, looking for bank loans, finding possible investors, or even submitting an application for assistance from the government.
A thorough financial estimate that highlights the possible return on investment (ROI) and proves the sustainability and profitability of your business is necessary before approaching potential funders. This forecast should include a schedule for reaching financial milestones, planned expenses, and expected revenue streams. You can inspire confidence in potential donors and raise the possibility that you'll get the financing you need by providing a thorough and well-researched financial prediction.
It is essential to have a clear grasp of your financial needs and create a reasonable budget that is in line with your company's objectives. Consider not only the initial setup costs but also continuous operations expenditures like staffing, marketing, inventory, rent, and utilities. You may ensure sustained growth and financial stability for your candle-making franchise by creating a sound financial plan and following it.
As your business develops, don't forget to periodically evaluate and update your financial estimates and budget. This will give you the information you need to make wise financial choices, adjust to changing market conditions, and set up your business for long-term productivity.
Find Suitable Franchisees
The growth and expansion of your candle-making business franchise depend on finding the right franchisees. Finding people who share your passion for candles as well as your brand's ideals and mission is crucial.
Promote your franchise opportunities through web channels, trade forums, and focused marketing initiatives to draw prospective franchisees. The advantages of joining your franchise, like brand awareness, proven systems, and support infrastructure, should be made very clear.
Establish a strict screening procedure as soon as you receive queries from prospective franchisees to assess their credentials, financial stability, and dedication to your brand. Perform rigorous background checks, examine their company or candle industry expertise, and determine their suitability for running a franchise.
Maintaining uniformity in product quality, customer experience, and brand image across all franchise sites requires thorough training and continuous assistance for your franchisees. Create training courses that encompass operational procedures, marketing tactics, candlemaking techniques, and product expertise. Maintain regular contact with franchisees, provide direction and assistance, and encourage the development of a cooperative network where franchisees can exchange best practices and gain from one another.
Provide Training and Support
It is crucial to offer thorough training and continuous support to your franchisees to create a consistent brand experience across your candle-making business franchise. Create well-organized training programs that include all facets of the industry, such as candlemaking methods, product knowledge, advertising tactics, and customer service.
Training programs must be created to give franchisees the abilities and information required to manage their franchise sites. Practicums, study guides, and access to online resources are a few examples of this. You may assist franchisees in offering high-quality goods and outstanding customer experiences by imparting your knowledge and best practices.
It's essential to keep the lines of communication with franchisees open. Engage with them regularly to address their issues, offer direction, and provide continuous support. Regular gatherings, newsletters, online discussion boards, and specific support channels can all help with this. Promote a collaborative atmosphere where ideas and best practices may be shared among franchisees by encouraging them to share their experiences.
Establish a Strong Marketing Strategy
Promoting your candle-making franchise and bringing in a consistent flow of clients require a thorough and well-executed marketing approach. It is essential to combine traditional and digital marketing channels to reach your target demographic.
Create a website that is user-friendly and visually appealing to highlight your brand, product offers, and franchising potential. Make sure the website is search engine optimized to increase its presence in internet search results. Use social media networks to your advantage by producing interesting content, sharing product photographs, and launching focused marketing campaigns to connect with potential buyers.
Exposing your candles and raising brand recognition can be accomplished by taking part in trade shows, regional events, and social gatherings. Working with bloggers or influencers who are well-known online can help you reach a wider audience and gain access to their readership.
To expand your clientele, think about developing strategic alliances with related companies, such as gift or home decor shops. This enables you to utilize each other's client networks and cross-promote products.
To determine what is working and to make the required adjustments, evaluate and monitor the efficacy of your marketing efforts regularly. Keep up with the most recent candle business marketing trends, and be prepared to adjust your strategy as necessary.
Curious how to start a home-based scented candle business? Visit this article here to learn how.
Focus on Growth and Profitability
Once your candle-making business is out and running, you should turn your attention to sustainable growth and profitability. This necessitates maintaining a tight check on key performance indicators (KPIs) like sales numbers, customer retention rates, and profit margins that show the health of your company.
Utilize these KPIs for regular monitoring and analysis to find areas that could use improvement and to guide your decisions. Determine recurring trends and patterns in consumer behavior, market demands, and business trends. You'll be able to adjust your tactics as a result and keep one step ahead of the competition.
Maintaining customer engagement and enthusiasm requires innovation. Continue to experiment with new candle designs, scents, and collections that are seasonal or limited-edition. You can keep customers interested and encourage repeat business by providing new and distinctive products.
Building brand loyalty is based on delivering superior products and first-rate customer experiences consistently. Give good customer service a top priority, and actively seek out feedback. Positive word-of-mouth and client recommendations can significantly increase your franchise's long-term profitability.
As your franchise expands, think about adding additional products or looking into different market niches. Make sure any expansion, though, is thoroughly thought out, financially feasible, and in line with your brand's positioning and target audience.
Frequently Asked Questions
What are the benefits of opening a franchise for a candle business?
There are many benefits to starting a franchise for candlemaking. First, you can benefit from an established brand's popularity and reputation, which improves your ability to draw clients. Second, you have access to the franchisor's operational assistance, training programs, and tested business processes.
You can navigate difficulties and improve your operations with our support. Being a part of a franchise network enables you to gain from group marketing initiatives, brand recognition, and scale advantages.
How much does it cost to open a franchise for candlemaking?
The cost of opening a franchise for a candle-making company can vary depending on several variables, including the franchisor, location, business size, and equipment needs. Franchise costs typically range from a few thousand dollars to tens of thousands.
You must also account for other costs including equipment, inventory, marketing, lease or rent, and initial working capital in addition to the franchise fee. To calculate the overall investment required, it is crucial to carefully evaluate the franchisor's financial requirements and create a thorough budget.
Do I require prior candlemaking experience to open a franchise for the candle industry?
It is not necessarily necessary to start a candle manufacturing business franchise, even though prior candle-making knowledge can be advantageous. The majority of franchisors offer thorough training programs that go over a variety of candle-making topics, such as processes, safety procedures, and product development.
These training courses are made to give franchisees the abilities and information they need to run their businesses. However, a strong work ethic, inventiveness, and a passion for candles can all help you succeed in the candle-making business.
To learn more on how to start your own candle-making business check out my Startup Documents here.
The information provided by CandleBusinessBoss.com ("The Site") is for general informational purposes only. All information on the Site is provided in good faith, however, we make no representation or warranty of any kind, express or implied, regarding the accuracy, adequacy, validity, reliability, availability, or completeness of any information on the Site. Under no circumstance shall we have any liability to you for any loss or damage of any kind incurred as a result of the use of the Site or Reliance on any information provided on the Site. Your use of the Site and your reliance on any information on the Site is solely at your own risk. This blog post is for educational purposes only and does not constitute legal advice. Please consult a legal expert to address your specific needs. Terms and Conditions.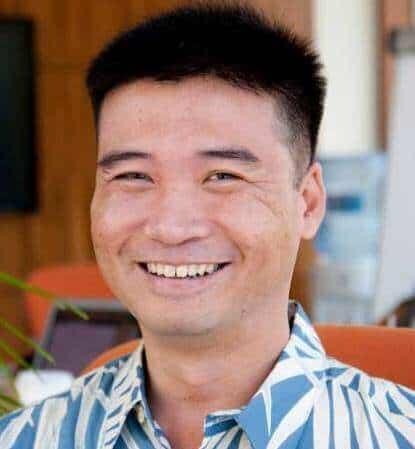 Meet Shawn Chun: Entrepreneur and Candle Business Fan.
I'm a happy individual who happens to be an entrepreneur. I have owned several types of businesses in my life from a coffee shop to an import and export business to an online review business plus a few more and now I create online candle business resources for those interested in starting new ventures. It's demanding work but I love it. I do it for those passionate about their business and their goals. That's why when I meet a candle business owner at a craft fair, farmers market, retail location or anywhere else I see myself. I know how hard the struggle is to obtain and retain clients, finding good employees all while trying to stay competitive. That's why I created Candle Business Boss: I want to help candle business owners like you build a thriving business that brings you endless joy and supports your ideal lifestyle.