Candle-making can be a fun and gainful business to start from home. However, it is vital to apply efficient tactics that set you apart from the competition if you want to ensure long-term productivity and profitability.
The most useful strategies for running a valuable home-based candle-making business include thorough market research, utilizing premium materials, developing distinctive designs, establishing a memorable brand, optimizing your online store, and implementing promotion on social media, at craft shows, and during neighborhood activities.
In this article, we will look at the most effective methods for running a home-based candle-making business. Let's get started!
Thorough Market Research
Conducting thorough market research is essential before you establish your firm and enter the world of candlemaking. This first action is crucial in laying the groundwork for your growth. You may improve the quality of your company decisions by investing time and effort into conducting market research and gaining insightful information that will help you make better choices.
You can gain a thorough grasp of your target market by conducting market research. You must ascertain your target market's characteristics, the qualities they look for in a candle, and what drives them to buy. Using this information, you can modify your marketing tactics and product offerings to better suit their requirements and preferences.
The market research also enables you to assess the competitors. You can learn about the market's current candle manufacturers' advantages and disadvantages, their pricing policies, and any gaps or business prospects by researching them. You may differentiate your products and properly position your firm with the help of this information.
Take into account a variety of aspects, such as consumer trends, when performing market research. Keep up with the most recent candle preferences, including well-liked scents, styles, and sustainable and eco-friendly choices. Knowing these trends can help you fulfill the changing needs of your target market and stay current.
Examine candle market price strategies in addition. Determine how you may provide value to your clients while maintaining a competitive pricing range by researching the price range of comparable products. For businesses to draw in new clients and keep existing ones, they must strike the appropriate balance between price and quality.
Keep a look out for unexplored or growing markets. Look for market gaps that your candle company can cover, whether it's an underrepresented niche or a particular target group. You can get a competitive edge and distinguish yourself as an innovator in the business by locating and serving these untapped markets.
Planning to start your candle business franchise? Visit this article here to know the steps you need to take.
Utilizing Premium Materials
The quality of your products is crucial while establishing a candle-making business. The caliber of the candles you sell directly affects customer happiness and loyalty. To ensure that your candles stand out from the competition and satisfy the high standards of your clients, it is essential to invest in premium materials.
Using top-notch materials is one of the most important parts of making high-quality candles. Choose the proper wax for your candles first. Choose high-quality wax that burns uniformly and thoroughly, leaving no soot or residue behind. This provides a safer and healthier atmosphere in addition to improving the entire candle-burning experience.
The fragrance throw and durability of your candles can be significantly affected by the fragrance oils you select. Choose high-quality, long-lasting fragrance oils that are renowned for their exceptional perfume quality. By doing this, you can make sure that your candles release alluring odors that linger and tempt buyers with their pleasant scents.
The wick you choose can have a big impact on how well your candles work. Make an investment in premium wicks that are made to fit the kind and size of candles you manufacture. A carefully chosen wick will provide a clean and reliable burn, avoiding problems like tunneling or excessive puffing.
Last, but not least, consider the holders or vessels that you use for your candles. Choose containers that are heat-resistant, visually appealing, and constructed of high-quality materials. This will increase your candles' overall durability as well as their aesthetic appeal.
Developing Distinctive Designs
To differentiate your company from the competition in a crowded industry, you must create unique candle designs. You may create a distinctive product line that attracts potential clients and piques their curiosity by experimenting with numerous creative approaches and techniques.
Experimenting with forms and sizes is one approach to producing unique candle designs. Consider geometric shapes instead of the more common cylindrical candles, like cubes, spheres, or pyramids. To accommodate varied tastes and events, think about providing candles in a range of sizes, from tiny tea lights to massive statement pieces.
Another effective strategy for making your candles stand out in color. Use a wide range of colors and shades, from bright and vibrant to delicate and subtle. To give your candles depth and aesthetic intrigue, think about using color gradients or ombré techniques. To make eye-catching designs, you can also experiment with marbling methods or layering various colored waxes.
Another element that can add visual appeal and make your candles distinctive is texture. Think of using techniques like detailed surface carvings or applying textured finishes like a frosty or cracked look to create texture. For a product that is visually attractive and captivating, you can also experiment with adding incorporated ornamental components like dried flowers, botanicals, or glitter.
Consider adding specialized candles for particular events or themes as well. For weddings, birthdays, holidays, or other special occasions, make candles just for them. Look into fragrant candles that invoke particular feelings or capture the essence of several seasons. These specialty candles can serve niche markets and draw clients looking for candles that suit their particular requirements and tastes.
Establishing a Memorable Brand
A key component of starting a home-based candle manufacturing business is developing a strong brand identity. Your company's beliefs, purpose, and personality are all embodied in your brand identity. To establish a strong connection and foster consumer loyalty, it is essential to create a compelling brand story that appeals to your target market.
Create your brand's story first, the narrative that captures the motivation, zeal, and goal behind your candle-making company. Explain why you decided to establish this business, what makes your candles unique, and the difference you hope to make in your client's lives. A strong brand story creates emotional connections with clients and promotes an image of authenticity and reliability.
Pick a memorable brand name that captures your personality. Think about titles that reflect your ideals, suggest the mood or experience your candles offer, or are just distinctive and memorable. Make sure the name is available as a domain for an internet presence and is not already a trademark.
Create a visually appealing logo and packaging for your brand. The logo should accurately represent your company's identity and be adaptable enough to be used in a variety of marketing situations. Your brand's aesthetics should be reflected in your packaging, which should also be eye-catching and reflect the high caliber and expert craftsmanship of your candles. A consistent brand identity is produced by using components of branding, such as color palettes, fonts, and graphics.
Maintain uniformity both online and offline, across all touchpoints. Your website, social media accounts, product labels, business cards, and any other marketing materials fall under this category. Customers' trust in a brand is increased by consistent branding. Make sure your brand's visual identity and message are consistent across all platforms to reinforce a seamless and memorable brand experience.
Optimizing Your Online Store
Building a strong web presence is crucial for the growth of your home-based candle manufacturing business in the digital age. Having a well-designed and user-friendly online store where clients can quickly browse and buy your candles is essential given the rising popularity of e-commerce.
First and foremost, think about creating your internet store or using well-known marketplaces. You have complete control over branding and the user experience when you have your website. Online marketplaces, on the other hand, offer a ready-made platform with a built-in clientele. Select the alternative that best fits your resources and company goals.
When putting up your online store, concentrate on optimizing crucial components to produce a fun and easy-to-use experience. Write enticing product descriptions that highlight the special characteristics, aromas, and advantages of your candles. Customers will be drawn in and the quality of your candles will be highlighted by high-quality, accurate product photos.
Make sure the user interface of your online business is simple and seamless. Customers should be able to find and explore your products with ease if the navigation is straightforward to use. To inspire confidence and boost conversions, implement a safe and simple checkout process.
Use search engine optimization (SEO) strategies to make your online store more visible. To rank higher in search engine results, conduct keyword research and optimize the content of your website as well as the titles and descriptions of your products. This will aid in bringing in organic traffic and reach possible clients who are looking for candles right now.
Use social media to advertise your candles and draw customers to your online business. To reach a wider audience, interact with your followers, upload eye-catching photos and videos, and launch specialized advertising campaigns.
Analyze and keep an eye on your online store's performance regularly. Monitor important statistics like website traffic, conversion rates, and client feedback to spot improvement opportunities and consistently improve your online presence.
Implementing Promotion on Social Media
Social media channels are now essential tools for marketing and expanding a home-based candle manufacturing business in today's digital world. Platforms like Instagram, Facebook, and Pinterest provide a wealth of chances to promote your candles and connect with potential buyers because of their broad reach and affordable nature.
Start by setting up company accounts on these well-known social media sites. Create an Instagram account to post eye-catching pictures of your candles that highlight their distinctive patterns, hues, and textures. Utilize Facebook's large user base to interact with clients, share news, and promote a feeling of community. With its emphasis on visual inspiration, Pinterest may be utilized to establish boards that showcase your candles in a variety of settings, giving users inspiration for candle decor and displaying the adaptability of your goods.
Give your followers a glimpse behind the scenes of the candle-making process to demonstrate your craftsmanship and commitment. By doing so, you may establish a personal connection with your audience and increase brand loyalty.
Use relevant hashtags in your posts to increase the reach of your social media presence and draw in users who are interested in candles and home décor. Engage with your followers by answering their questions, reacting to their comments, and expressing gratitude for their support. This promotes a sense of belonging and brand loyalty for your company.
Think of working with bloggers or influencers in the lifestyle or home décor field who have sizable followings. By collaborating with them, you may increase the visibility of your products and establish the legitimacy of your company. Influencers can upload high-quality pictures of their experiences using your candles and give frank reviews, creating interest and bringing customers to your store.
Check out this article that examines the brands that have managed to capture the essence of luxury while maintaining affordable price points.
Showcasing at Craft Shows and Neighborhood Activities
Your home-based candle-making business can benefit greatly from participating in regional craft fairs, exhibits, and community events. These occasions offer the perfect setting for showcasing your candles, meeting potential consumers in person, and building a solid local presence.
Start by hiring a booth or table at the event if you want to take advantage of these opportunities. Create a display that is appealing and captivating and displays your original candle designs. To create an engaging setup that draws people in, use eye-catching signs, lighting, and accessories.
Engage people who come over to your stand. Share your love of candlemaking and give details about the skill and attention to detail that go into each candle. Provide demos to highlight the distinctive qualities or aromas of your candles. Through this hands-on interaction, prospective buyers are better able to relate to your products and are more likely to buy them.
Think about offering samples or exclusive deals to eventgoers. This may evoke a feeling of exclusivity and entice customers to sample or buy your candles. Gather contact information from clients or provide incentives for them to join your mailing list so you may stay in touch and create enduring relationships.
In addition to drawing visitors, craft exhibits and fairs offer a great chance for networking. At the event, make connections with other craftsmen and company owners since they might have complimentary offerings that go well with your candles. Developing connections with these people can result in future beneficial partnerships or collaborations, such as collaborative marketing initiatives or cross-promotions.
Frequently Asked Questions
How can I carry out market research for my home-based candle manufacturing company effectively?
Identifying your target market and their preferences is the first step in conducting efficient market research. Understand the product offerings, pricing policies, and marketing methods of your direct competitors by analyzing your current ones.
To acquire insightful data, you can also conduct surveys or interviews with potential clients. To stay ahead of the curve, keep an eye on market trends, customer behavior, and developing industries.
What are some low-cost strategies for social media marketing for my home-based candle business?
Social media marketing for your company doesn't have to be expensive. Start by producing interesting and eye-catching content that highlights your candles and the candle-making process. To increase your reach and engage with potential buyers, use pertinent hashtags.
Respond to comments and messages from your fans as soon as possible to engage them. To raise brand awareness, team up with micro-influencers or hold freebies. Make use of user-generated content by encouraging clients to write reviews of your candles.
How can I improve the performance of my online shop to boost sales for my home-based candle manufacturing company?
Improve the user experience as the main goal of your online store's optimization. Make sure your website is user-friendly on mobile devices, loads quickly, and is easy to navigate. Display top-notch product photos and give thorough product descriptions that highlight the distinctive qualities of your candles.
Implement user-friendly and secure checkout procedures to earn your customers' trust. Integrate consumer feedback and rankings to foster trust. Lastly, to encourage greater average purchase values, provide incentives like free delivery or discounts for larger transactions.
To learn more on how to start your own candle-making business check out my Startup Documents here.
The information provided by CandleBusinessBoss.com ("The Site") is for general informational purposes only. All information on the Site is provided in good faith, however, we make no representation or warranty of any kind, express or implied, regarding the accuracy, adequacy, validity, reliability, availability, or completeness of any information on the Site. Under no circumstance shall we have any liability to you for any loss or damage of any kind incurred as a result of the use of the Site or Reliance on any information provided on the Site. Your use of the Site and your reliance on any information on the Site is solely at your own risk. This blog post is for educational purposes only and does not constitute legal advice. Please consult a legal expert to address your specific needs. Terms and Conditions.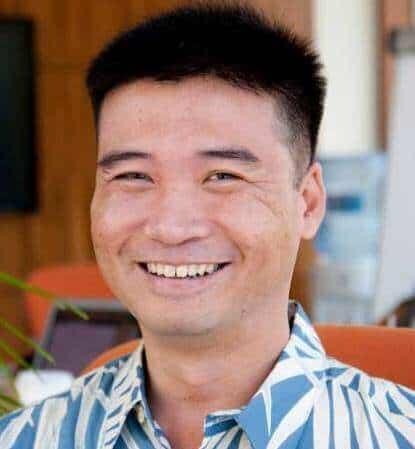 Meet Shawn Chun: Entrepreneur and Candle Business Fan.
I'm a happy individual who happens to be an entrepreneur. I have owned several types of businesses in my life from a coffee shop to an import and export business to an online review business plus a few more and now I create online candle business resources for those interested in starting new ventures. It's demanding work but I love it. I do it for those passionate about their business and their goals. That's why when I meet a candle business owner at a craft fair, farmers market, retail location or anywhere else I see myself. I know how hard the struggle is to obtain and retain clients, finding good employees all while trying to stay competitive. That's why I created Candle Business Boss: I want to help candle business owners like you build a thriving business that brings you endless joy and supports your ideal lifestyle.