A home-based candle business needs to be run with a balance of strategic planning, close attention to detail, and in-depth market knowledge. Starting with the most important elements and tactics will help you to maximize your venture's profitability.
To maximize profitability in your home-based candle business, you should start by focusing on quality products, effective marketing, and efficient operations, while considering individual circumstances.
This article attempts to offer insightful advice and useful pointers to assist you in building a fruitful home-based candle business.
Quality Products: The Foundation of Achievement
Concentrating on high-quality items is crucial for building a candle business. This necessitates spending time and effort choosing the ideal components, such as top-quality waxes, scents, and wicks. You can guarantee that your candles satisfy the highest standards of quality by utilizing premium ingredients.
When choosing waxes, go for those that offer a clean, even burn with little soot or smoke. Use sustainable and natural alternatives, such as soy wax, which is well-liked by people who are concerned about the environment. The overall attraction of your candles is greatly influenced by the fragrances. Select odors of the highest caliber that persist for a long time and are faithful to their descriptions. Try different fragrance combinations to produce distinctive and alluring scents that distinguish your candles from the competition.
The choice of wicks, which affect how effectively your candles burn, is also crucial. Choose wicks that are suitable for the size and style of candle you are making. They ought to minimize smoke, avoid tunneling, and offer a steady burn. Test your wicks thoroughly to guarantee they function at their best and provide your consumers with a pleasurable and secure candle experience.
The candle business depends heavily on consistency. Customers anticipate that your products will always live up to or beyond their expectations. Make sure your candles don't have flaws like air bubbles, fractures, or uneven surfaces. Each candle must be painstakingly made to preserve a uniform shape, size, and color. Implementing quality control techniques can help you find any flaws before they get to your clients.
By producing top-notch goods, you build a devoted consumer base that respects your dedication to quality. Customers who are happy with their purchases are more likely to purchase your candles again and refer them to others. Positive word-of-mouth can have a big impact on your company's expansion.
Emphasizing premium goods contributes to developing a stellar reputation in the marketplace. Customers are more likely to spend more for your candles when they connect your brand with high-quality design and materials. This not only boosts your revenue but also establishes your company as a reliable and in-demand supplier of candles.
Effective Marketing Strategies: Reaching the Right Audience
Even if you have excellent products, the growth of a home-based candle business depends on smart marketing in today's cutthroat industry. Strategic marketing tactics must be put into action if you want to reach your target market and increase profitability.
Establish the profile of your target client first. Recognize their preferences, interests, and demographics to target your marketing accordingly. Knowing your target market will help you develop persuasive marketing messages that appeal to them.
Make use of social media's influence to promote your candles. Produce interesting content that emphasizes the special qualities and advantages of your items. To attract potential clients, post visually appealing photos and videos with attention-grabbing subtitles. Respond to comments and messages from your audience to engage them and create a sense of community around your business.
For your home-based candle business, a well-designed and user-friendly website is a crucial marketing tool. Display your products with crisp, informative photographs and descriptions. Improve your website's search engine optimization to boost exposure and generate organic visitors. Include an intuitive online ordering platform to make it easier for customers to make purchases.
Another powerful method for connecting with potential customers is email marketing. Create an email list by providing rewards like special discounts or informative material. To keep your subscribers interested and up to date on new product launches, exclusive discounts, or pertinent industry changes, send promotional emails or newsletters regularly.
Your reach can be increased by working with bloggers or influencers who have a sizable following in the lifestyle or home décor market. Work together to produce sponsored content that includes your candles. Their suggestions and endorsements can spread awareness of your company to new markets and increase interest and confidence in your goods.
Participating in neighborhood gatherings like craft fairs, farmers markets, or pop-up stores gives you a chance to present your candles in person. Engage prospective clients, provide free samples or demos, and get the contact information to follow up later.
To draw new clients and entice them to try your candles, think about providing samples or discounts. Contests on social media, referral programs, or short-term promotions can all be used to do this. Giving customers a satisfying first experience can encourage recurring business and positive word-of-mouth recommendations.
Check out our article here to know how can you enhance your candle business' profit.
Efficient Operations: Streamlining Your Business
Any business, including a home-based candle business, must be efficient to be productive. You may reduce expenses, increase productivity, and eventually improve profitability by streamlining your processes.
The management of inventories is one area where efficiency is essential. To make sure you have enough inventory to meet client demand without holding too much stock, it's crucial to keep detailed and structured records of it. To simplify the purchase process and prevent stockouts or overstocking, set up reorder points and inventory management systems.
To save time and money on overhead, think about outsourcing some of your work to outside sources. For instance, fulfillment centers or shipping businesses may be hired to handle the packaging and shipping. This enables you to concentrate on key tasks like candle manufacturing and customer support. Access to specialist knowledge and resources can be made available through outsourcing, which can boost efficiency in those particular areas.
Continually assess your procedures to find room for improvement. Evaluate the effectiveness of your production techniques, packaging techniques, and order fulfillment processes regularly. Look for ways to cut waste, streamline processes, and remove bottlenecks. This could entail rearranging your workspace, spending money on equipment that boosts productivity, or putting automation tools to use to automate tedious activities.
To learn how you may improve efficiency, ask for input from clients and suppliers. Keep up with new methods or techniques that can help you streamline your operations and pay attention to market trends. In your home-based candle business, embrace continuous improvement and be willing to make adjustments that can enhance overall productivity.
Tailoring to Individual Circumstances: Flexibility is Key
The freedom offered by having a home-based candle business is one of its benefits. Consider your situation, including the time you have at your disposal, the resources you have access to, and your personal preferences. You can modify your business model to meet your unique demands and objectives thanks to its flexibility.
Choose the production volume that best balances consumer demand with your available resources. Taking into account other obligations and responsibilities, think about the amount of time you can devote to candlemaking. This will assist you in finding a balance so that you may fulfill orders effectively without becoming overburdened.
Customizing your offerings is another way to benefit from the adaptability of a home-based candle business. Choose niche markets or customer groups that fit your interests or areas of competence. Consider specializing in premium scented candles, eco-friendly candles, or customized candles for special events. By concentrating on a particular market, you can stand out from rival businesses and draw in clients who value your distinctive products.
Keep in mind using online markets and platforms to expand your customer base while continuing to operate from home. Create an online presence by creating a website or using social media, then look at e-commerce possibilities.
Building a Strong Brand: Differentiating Yourself
Building a strong brand is crucial for your home-based candle company's long-term productivity and profitability in today's cutthroat marketplace. A strong brand identity distinguishes you from the competition and forges a bond with your target market.
Create a memorable brand narrative that connects with your audience. Describe the ideas that led to the creation of your candles, your love of fine craftsmanship, and the principles that guide your company. Use your website, social media networks, and promotional materials to consistently tell this story across all marketing channels. Customers get more emotionally connected as a result, increasing brand loyalty.
Invest in high-quality branding components that capture the distinct character of your company. Create a distinctive logo that captures the soul of your brand and is simple to recognize. Create packaging for your candles that not only keeps them safe but also represents your business visually. A consistent visual aesthetic, color scheme, and typography all contribute to a strong brand image.
Your ability to demand premium rates for your goods depends on developing a strong brand presence. Customers are willing to pay more for your candles when they connect your brand with excellence, skill, and a memorable experience. A powerful brand also makes you stand out in a crowded market, bringing in new clients and encouraging steadfast devotion.
Customer Satisfaction: Building Lasting Relationships
Customer happiness must be prioritized for a candle business to be gainful. Outstanding customer service should come first at all times. If a customer contacts you via phone, email, or social media, get back to them right away. Be alert, respond to any problems or challenges with professionalism and empathy, and strive to surpass customers' expectations.
Encourage consumer feedback to acquire insightful information about how to enhance your goods and services. Ask for feedback proactively through questionnaires, evaluations, or follow-up communications. Consider these suggestions, analyze them, and make the necessary modifications to improve the standard of your candles and the overall client experience.
A customer loyalty program or rewards for referrals are worth considering. It can develop a sense of appreciation and promote repeat business to reward consumers for their loyalty or for suggesting your candles to others. Exclusive discounts, first access to new products, and special promotions can all be found in loyalty programs. These tactics foster a devoted client base that not only produces recurrent purchases but also acts as the brand ambassador, promoting the business positively.
Review your customer service procedures frequently, and improve them as needed. By expediting order fulfillment, offering correct product information, and assuring prompt shipping or delivery, you should always work to improve the client experience.
Check out this article to help you assess the profitability of your scented candle business.
Pricing Strategies: Finding the Right Balance
Choosing the appropriate price for your candles is essential for optimizing profits. It necessitates a methodical approach that considers market research, production costs, administrative costs, and desired profit margins.
To start, undertake in-depth market research to comprehend the ranges of prices for comparable products in your target market. This will serve as a starting point for setting competitive prices for your candles. Take into account elements like the caliber of your materials, craftsmanship, and distinctive aspects that make your candles stand out.
Consider your production expenses, which include labor, raw materials, packaging, and labeling. Make sure to factor in overhead costs like marketing, utilities, and any fees associated with the firm. This makes sure that your pricing allows for a profit while covering all costs.
Avoid the trap of underpricing your candles because doing so will damage your brand and hurt your bottom line. By undervaluing your candles, you run the risk of creating the impression that they are of bad quality or are not worth the money.
On the other side, charging too much for your candles may turn away potential customers and reduce sales. Find a balance between keeping the market competitive and reflecting the value of your candles.
Try out several pricing techniques to determine the best course of action for your home-based candle business. Think about providing clients with tiered pricing alternatives, where they can select from various sizes or packaging options at various price points. Introducing seasonal or limited edition products at a premium price can promote uniqueness and boost sales during particular times.
Review your price plan frequently, taking into account client comments, sales information, and alterations in the market. To maintain a gainful balance between perceived value and profit margins, adjust your prices accordingly.
Frequently Asked Questions
How can I make sure that the candles I make at home are of high quality?
For your home-based candle business to succeed, you must guarantee the quality of your products. You can follow the instructions listed below:
Use high-quality materials
To produce candles that meet or surpass client standards, use premium waxes, scents, and wicks from reliable vendors.
Carry out exhaustive testing
You should thoroughly test your candles to make sure that their burn time, smell throw, and general performance are reliable and up to par.
Request comments
Encourage clients to offer feedback on your candles so you can incorporate their recommendations into any necessary modifications.
Use quality assurance procedures
Create rigorous quality control procedures to spot and address any flaws or irregularities in your candle production.
How can I market my home-based candle business profitably on a shoestring budget?
Even with a tight budget, marketing is essential for growing your home-based candle business and bringing in clients. Think about the following tactics:
Social media marketing
Use well-known social media sites like Facebook and Instagram to exhibit your candles through eye-catching posts, interesting captions, and pertinent hashtags.
To increase your reach, engage with your audience and work with influencers or micro-influencers.
Content marketing
Produce enticing articles for blogs or films about how to care for candles, decorate a home, or use aromatherapy. To position oneself as an authority in the field and draw potential clients, share insightful advice and ideas.
Email marketing
Create a list of interested consumers' emails and use it to send out periodic newsletters or sales offers to keep them interested and promote repeat business.
Local collaborations
Work together with neighborhood boutiques, gift shops, or spas to showcase and sell your candles through collaborative marketing initiatives or on consignment.
Word-of-mouth
To promote word-of-mouth marketing, encourage happy customers to tell others about their excellent experiences. You might also think about providing referral rewards.
How can I run my home-based candle business as efficiently as possible?
Efficiency is essential if you want to run your home-based candle business as profitably as possible. Here are some pointers for increasing effectiveness:
Find strategies to increase productivity by locating bottlenecks in your candle-making procedure. This may entail setting up your workplace, employing batch production methods, or making an investment in machinery that increases production speed without sacrificing quality.
Consider outsourcing non-core duties to outside vendors, including packaging, labeling, and shipping. This saves time and lowers overhead costs while allowing you to concentrate on candle manufacturing and customer service.
Implement efficient inventory control: Keep precise inventory records to make sure you have enough goods without having too much stock. This reduces waste, avoids stockouts, and aids in more effective production and purchase planning.
Use software or technologies to automate administrative processes including order processing, inventory management, and customer contact. Time is saved, and the possibility of errors is decreased.
Regularly assess your business's performance and pinpoint areas that could be improved. Ask for input from clients and suppliers, keep an eye on market trends, and stay informed about new methods or tools that can improve the productivity of your candle-making operation.
To learn more on how to start your own candle-making business check out my Startup Documents here.
The information provided by CandleBusinessBoss.com ("The Site") is for general informational purposes only. All information on the Site is provided in good faith, however, we make no representation or warranty of any kind, express or implied, regarding the accuracy, adequacy, validity, reliability, availability, or completeness of any information on the Site. Under no circumstance shall we have any liability to you for any loss or damage of any kind incurred as a result of the use of the Site or Reliance on any information provided on the Site. Your use of the Site and your reliance on any information on the Site is solely at your own risk. This blog post is for educational purposes only and does not constitute legal advice. Please consult a legal expert to address your specific needs. Terms and Conditions.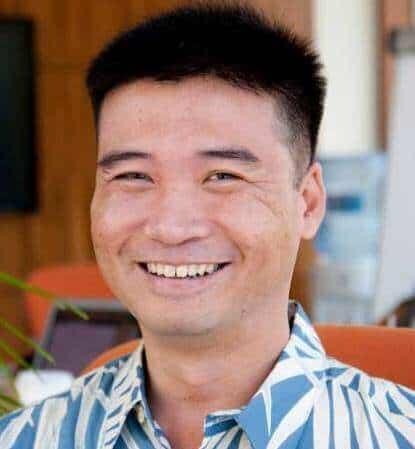 Meet Shawn Chun: Entrepreneur and Candle Business Fan.
I'm a happy individual who happens to be an entrepreneur. I have owned several types of businesses in my life from a coffee shop to an import and export business to an online review business plus a few more and now I create online candle business resources for those interested in starting new ventures. It's demanding work but I love it. I do it for those passionate about their business and their goals. That's why when I meet a candle business owner at a craft fair, farmers market, retail location or anywhere else I see myself. I know how hard the struggle is to obtain and retain clients, finding good employees all while trying to stay competitive. That's why I created Candle Business Boss: I want to help candle business owners like you build a thriving business that brings you endless joy and supports your ideal lifestyle.