Implementing effective marketing strategies has become crucial for the development of all types of businesses, including candle businesses, in today's highly competitive business environment. With so many options available to consumers, it requires a thoughtful and strategic marketing approach to stand out and capture their attention.
To effectively utilize cross-marketing strategies for a candle business's customer base expansion, you should consider partnering with complementary businesses (e.g., home decor, spa services) for joint promotions, engaging in influencer collaborations, using social media, and offering bundled or co-branded products.
In this article, we will examine how each of these cross-marketing strategies can be utilized to advertise and expand the customer base of your candle business.
Partnering with Complementary Businesses
A candle business can gain a lot from partnering with complementary companies because it is a highly effective cross-marketing approach. Businesses that are complementary to your candle business have comparable aesthetics, values, or target markets. You may increase your reach and tap into your existing consumer base by discovering such companies and working with them.
For instance, candle manufacturers may find it natural to collaborate with home décor retailers. Candles frequently enhance interior decor and foster a welcoming mood. You can jointly market your products with home décor retailers in a way that appeals to customers who are already interested in upgrading their living spaces. By working together, you can reach a larger group of people who are more inclined to value and enjoy the ambiance that candles add to homes.
Similarly to this, collaborating with spa services might be a win-win situation. Candles are a fantastic complement to spa settings because they are frequently connected to relaxation and self-care. You can provide bundled promotions where clients who indulge in spa treatments obtain discounts or special offers on your candles by working with spa services.
Through cross-promotion, you can get your candle company in front of people who value self-care and give them the chance to enjoy the calming environment your candles can generate.
It's crucial to develop alluring joint promotions if you want to maximize the benefits of these alliances. Think about creating special promotions where clients who buy candles from your company get discounts or rewards to investigate the goods or services provided by your partner companies, and vice versa. Customers are encouraged to interact with both companies thanks to this reciprocity, which also develops a sense of value and exclusivity.
Physical product placement is another cross-marketing strategy with comparable firms. Investigate the option of placing your candles on exhibit in your partners' physical stores, if they have any. Customers can do this to see, smell, and use your products, which can increase credibility and confidence.
The creation of special sections that showcase both your candles and the products of the partner is one example of how collaborative visual merchandising can result in an engaging and seamless shopping experience. By coordinating your brands in this way, you promote cross-purchases and raise the possibility that customers may look into and make purchases from both companies.
Collaborating with complimentary companies gives candle businesses a chance to broaden their clientele and raise their profile. Candle businesses can reach new markets and draw clients who already share their values and aesthetics by working together on collaborative marketing, taking advantage of physical product placement, and developing consistent shopping experiences.
These strategic alliances not only increase sales and brand recognition but also give businesses a chance to forge lasting bonds with clients who value the special ambiance and advantages that candles bring to their lives.
Learn more methods in marketing your candle business by checking out this article here.
Engaging in Influencer Collaborations
Influencer marketing has become a potent technique for companies to advertise their goods or services in the modern digital age. The same is true for candle companies. You may greatly increase your reach and draw in new clients who are probably interested in candles and similar products by working with influencers who share the aesthetic and target market of your candle business.
It's crucial to seek influencers who have a large following and regularly engage with their audience when choosing ones to work with. Look for influencers whose writing and principles match those of your brand and your intended audience. This makes sure that their support of your candles feels genuine and is well received by their followers.
Consider giving influencers free samples or special discounts to get them to try your candles and write reviews about them on their platforms to start collaborations. This strategy creates enthusiasm and buzz about your products while also introducing your brand to its audience.
Encourage influencers to publish eye-catching images, videos, or other content specifically designed to emphasize the advantages and appeal of your products. Due to their followers' trust in the influencer's perspective and knowledge, their sincere recommendation and support can have a big impact on their followers' purchasing decisions.
In addition to individual influencer promotions, setting up giveaways or competitions sponsored by influencers can be an effective tactic to improve engagement, brand exposure, and your social media following.
You can create buzz and motivate participants to promote your candles by forcing them to follow the influencer and your candle company on social media, tag friends, or share content relating to the brand. This not only broadens the audience for your brand on social media but also exposes it to new groups of people who could be interested in your products.
It's critical to approach influencer partnerships strategically. Establish your campaign goals in detail before contacting influencers, whether they are boosting brand recognition, generating sales, or growing your social media following. Find influencers who can affect your target audience's purchasing decisions and who have a sincere connection to them.
Be open and honest with influencers when forming collaborations about your expectations and the kind of content you are seeking. Allowing them the creative freedom to express their unique experiences and sense of style, encourages them to make interesting and imaginative postings that authentically represent your candles.
Influencer marketing presents a significant chance for candle businesses to broaden their customer base, bring in fresh clients, and raise brand recognition. You may use their influence and their engaged fan base by collaborating with influencers who share the aesthetic of your business and its target market and by giving them free samples or special discounts.
You may increase your brand's visibility and establish connections with potential customers who are perhaps interested in your products by creating compelling content and working with others to host giveaways or contests.
Leveraging Social Media Platforms
Social networking channels today provide candle businesses with a low-cost and very accessible option to advertise and grow their consumer base. Utilizing social media sites like Instagram, Facebook, Pinterest, and TikTok can help you promote your products, interact with your audience, and draw in new clients.
The secret to grabbing the attention of social media users is to produce visually beautiful and interesting content. Display your candles in various locations, emphasizing the scents, aesthetics, and overall experience. Include lifestyle pictures that inspire a feeling of calm or an aspirational atmosphere. To give customers a distinctive and genuine view of your company, think about posting DIY instructions or behind-the-scenes photos of your candle-making process.
The use of hashtags is essential for increasing your social media reach. To connect with users who are actively looking for information on candles, home décor, and relaxation, utilize relevant hashtags relating to these themes. This boosts the exposure of your articles and enables you to connect with existing candle enthusiasts or cozy home enthusiast networks.
Engage with your audience by answering questions, running polls, and replying to comments to get feedback and insights. Customers are more likely to discuss their favorable experiences with your candles if you promote a feeling of community and meaningful interactions.
Working together with micro-influencers can be an effective way to reach out to new audiences. These influencers frequently have a more modest but intensely loyal fan group that closely resembles your intended audience. Think of collaborating with them to share their experiences using your candles in sponsored blogs or other types of projects.
Hosting Instagram takeovers, where influencers briefly run your company's Instagram account and share their thoughts and experiences, is another strategy. This enables you to access their followers' networks and get your candles in front of a larger audience.
A further method for reaching a larger audience is social media advertising. Users who have expressed interest in home decor, spa services, or related products can see your candles on platforms like Facebook and Instagram thanks to their sophisticated targeting capabilities.
Use customized advertisements to draw potential buyers to your services by emphasizing the special qualities and advantages of your candles. Position your candles as a necessary addition to your target market's homes or self-care routines by tailoring your ad messaging to fit their unique requirements and aspirations.
Social media platforms offer a multitude of chances for candle enterprises to advertise and grow their clientele. You may exhibit your candles, engage with your audience, and draw in new clients by making aesthetically appealing material, using pertinent hashtags, communicating with followers, working with micro-influencers, and using social media advertising.
Because of its wide audience and engaging features, social media is a priceless tool for spreading brand recognition, cultivating client relationships, and eventually expanding your candle business.
Offering Bundled or Co-Branded Products
Offering bundled or co-branded items is a cross-marketing tactic to increase the consumer base for your candle company. To create compelling value-added bundles that appeal to a larger spectrum of clients, you can bundle your candles with comparable products from other companies.
You may, for instance, work with a bath and body business to develop a self-care package that contains scented candles, bath salts, and body lotions. Through this partnership, both companies may access each other's clientele and provide clients looking for pampering and relaxation with a holistic experience. The allure of candles paired with bath and body products makes for a more alluring package and improves the overall shopping experience.
On the other hand, co-branded items entail working with another company to develop a special product that incorporates the traits of both brands. By promoting the co-branded goods to their respective customers, both businesses not only create a unique offering but also boost brand awareness.
You may, for instance, engage with a well-known designer or artist to produce limited-edition candle jars that showcase their work or distinctive style. This draws the fans and followers of the collaborating artist or designer, presenting them to your business while also giving your candles a distinctive aesthetic feature.
It is essential to make sure that the packaged or co-branded products reflect the ideals of your candle business and appeal to your target market. To find possible partners whose products complement yours and will appeal to your customers, conduct market research and examine the demographics of your customer base. The bundled or co-branded products should improve the overall experience or provide the customer with extra value, luring them away from rivals' products.
Use a variety of methods to reach your target demographic when marketing bundled or co-branded products. Utilize your social media channels so that you may promote your business, provide content, and highlight your special offerings.
Engage your email subscribers by delivering newsletters that emphasize premium products and provide unique deals or rewards. Ensure clear messaging and emphasize the value they add by updating your website to prominently promote the bundled or co-branded products.
Check out our article to learn more ways how to attract customers for your candle business.
Frequently Asked Questions
How might collaborating with businesses that complement mine help me grow my candle company's clientele?
By collaborating with companies that complement your own, you can access their clientele and open up new markets. Collaboration with businesses that offer spa services or home decor, for instance, can lead to joint marketing, cross-selling, and better brand recognition. By combining your candle products with complementary services, you can draw clients who are already interested in enhancing their home's decor or setting a calming mood.
How might influencer partnerships help my candle company?
Collaborations with influencers can greatly increase your audience and bring in new clients. You may use influencers' credibility and influence to market your candles by collaborating with those who connect with your target audience. Influencers can produce interesting material, talk about their interactions with your goods, and urge their fans to try your candles. This kind of genuine endorsement can thrill their devoted fan base, raise brand visibility, and encourage sales.
How can a candle company increase its consumer base via social media?
Social media channels offer a practical and affordable approach to advertising your candle company. You may promote your candles, interact with potential consumers, and foster brand loyalty with aesthetically engaging content, effective hashtag use, and audience participation.
You can target particular demographics and hobbies with social media advertising to attract audiences outside of your current clientele. You may establish a strong online presence, cultivate client relationships, and increase traffic to your website or physical store by utilizing social media platforms.
To learn more on how to start your own candle-making business check out my Startup Documents here.
The information provided by CandleBusinessBoss.com ("The Site") is for general informational purposes only. All information on the Site is provided in good faith, however, we make no representation or warranty of any kind, express or implied, regarding the accuracy, adequacy, validity, reliability, availability, or completeness of any information on the Site. Under no circumstance shall we have any liability to you for any loss or damage of any kind incurred as a result of the use of the Site or Reliance on any information provided on the Site. Your use of the Site and your reliance on any information on the Site is solely at your own risk. This blog post is for educational purposes only and does not constitute legal advice. Please consult a legal expert to address your specific needs. Terms and Conditions.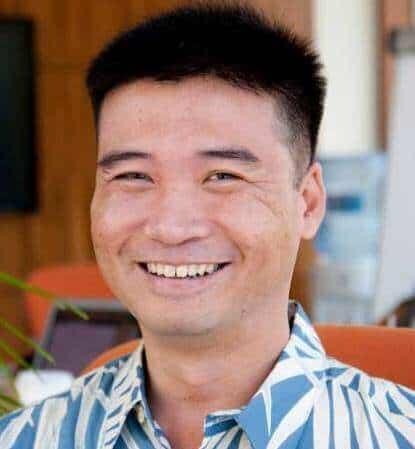 Meet Shawn Chun: Entrepreneur and Candle Business Fan.
I'm a happy individual who happens to be an entrepreneur. I have owned several types of businesses in my life from a coffee shop to an import and export business to an online review business plus a few more and now I create online candle business resources for those interested in starting new ventures. It's demanding work but I love it. I do it for those passionate about their business and their goals. That's why when I meet a candle business owner at a craft fair, farmers market, retail location or anywhere else I see myself. I know how hard the struggle is to obtain and retain clients, finding good employees all while trying to stay competitive. That's why I created Candle Business Boss: I want to help candle business owners like you build a thriving business that brings you endless joy and supports your ideal lifestyle.