Learning how to make candles doesn't have to be hard, especially in our day and age when you can look up anything on the Internet. But with tutorials abounding and bound to give you an information overload, where can you find the best candle making tutorials on YouTube?
Best YouTube Channels To Learn How To Make Candles:
While popularity does play a factor in picking out the best YouTube channels for candle making tutorials, there are some that stand out from the crowd. Read on to find out more about which may be most helpful to you, whether you're starting a new hobby or are interested in starting your own business.

One of the most popular YouTube channels for creating DIY projects, Bramble Berry has over half a million subscribers checking out their videos on a regular basis. Focused on all sorts of projects, like soaps, sugar scrubs, body butters, and candles, they provide tutorials not just on how to make candles, but how to test them.
There are many different ways to make candles, and Bramble Berry explores those options, like showing you how to make a latte soy candle or lavender beeswax candles. What you're getting in a channel like Bramble Berry isn't just detail but choice—if you're looking for a specific tutorial, this channel is right for you.
This verified YouTube page touting 132,000 subscribers not only explains how to work with candles, but soap as well—Sunshine Soap and Candle Company provides information on mostly do-it-yourself projects like making perfume or facial washes.
When it comes to their candle making, they not only have general tutorials but also how to use imbeds in your wax, along with teaching how to test your new products upon completion. While many of their videos focus on soap, they have some fantastic videos for your candle making business and beyond.
While not just focused on candles, Sheri Vegas and the channel's 125,000 followers can learn how to do most crafts from this YouTube page. Not only can you learn to make rolled beeswax candles, but she also teaches tips and tricks to make your candles have a stronger scent.
While you may have to work through her videos—many are about how to work with resin—her candle making videos are wildly popular and helpful to beginners and experts alike.
Coming in with 117,000 regular subscribers, Standley Handcrafted has become a very helpful candle making resource on YouTube. Their featured video, "How to make scented candles – Candle making basics 101" has been viewed 1.8 million times—so what they're doing is effective and helpful.
They have a plethora of different themes to their videos, including things you should know before you start your candle making business, how to open a physical store, best tools and fragrance oils, and even dealing with negative reviews or comments on your products. Fairly consistent in their posting, you can usually find a video every week from Standley Handcrafted.
With over 61,000 subscribers, Pro Candle Supply sits high on the list of the best and most frequented YouTube channels for candle makers. What makes this YouTube channel popular is the focus on soy candles, which is a more natural wax to use compared to the very synthetic paraffin wax.
Not only does she show you how to work with soy, but she focuses on testing and finding out information so you don't have to—like finding out how much wax can fit into a container and what candle jars work best. Not only that, but she works with soap and sugar scrubs too—if you're interested in crafting those as well, you can find those tutorials on her page.
Clocking in at a little over 50,000 subscribers, CandleScience focuses on informative videos about any fragrance oils, how to make candles, how to make soap, and even hints on starting your own business. With videos coming out frequently, you'll be able to use this YouTube channel to help you learn about fragrances, how to use a double boiler, and information on wax flashpoints.
Some of their most popular videos focus on educating about fragrances. You can even visit their website where you can purchase supplies at wholesaler's price to start your own business or just start a new hobby!
Searching for information on how to start your candle making business can be hard, but Tiana Coats has documented her journey on her YouTube channel. With almost 43,000 subscribers, she's consistently clocking about 3,000 views on average on her videos, which are mostly geared not towards tutorials but how she opened her retail store.
Her "Studio Vlog" series is a must-see for people looking to start their own storefront for their candle making business. In addition to this series, she has also given tips for entrepreneurs, financial breakdowns, and how to organize your business.
With 41,000 subscribers, Black Tie Barn is lower on the list, but that doesn't mean they don't have enough information to overload you. This YouTube channel is helpful not just for candle making, but for entrepreneurs wishing to start their own business.
A very honest YouTube channel, they show you not only how to make candles, but test them and figure out any issues that may arise while making them, like burn issues. A fantastic one-stop shop for your candle making research, you can find out anything you need to know by visiting this YouTube channel.
While this YouTube page has a modest 34,600 subscribers, there are things that Design and Creativity is doing that not many others are. While they focus on showing you how to make your candles and how to prepare wicks, you can also find tutorials on how to make special candles like a fault line cake candle or how to emboss a candle.
Posting a few times, a month with these unique tutorials is enough to make it on the list, so if you're looking to create some niche candles or simply want to spice up what you've been doing, check out this YouTube page.
Regardless of what brings you to those YouTube channels, you'll be able to find the resources you need to start making your own. Whether it's just finding out how to make something new and special or starting your own brick and mortar business, these YouTubers have made an effort to help out those who are interested in doing the same thing they did. Heed their advice, but don't be afraid to pave your own way in your candle making experiences!
Frequently Asked Questions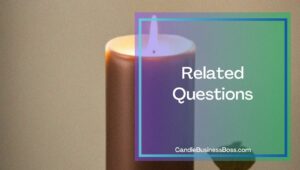 Is candle making profitable?
Candle making can be a profitable business. Considering that most candles have a markup of about 50 percent, you can double your investment on any candle you make. While many believe candle making to be an expensive hobby or business, it doesn't have to be—purchase wholesale and make sure to price your candles competitively, even if you think they're high—it is very likely that they're not!
What are the most popular candle scents?
According to the New York Times' Strategist, in 2020 the most popular scents included musky, woodsy scents like ginger, rum, and vanilla; fresh and clean scents like lavender and vanilla; and citrus scents such as palo santo, mint, amber, and peppermint.
Which type of wax is best for candle making?
While it depends on your demographic, paraffin wax, beeswax, and soy wax are the top sellers for candles. Paraffin is the cheapest but is created through the crude oil refinement process, meaning naturally minded customers may shy away from it. Soy wax is somewhat hard to form based on its melting point, but is very natural and many environmentally conscious buyers will gravitate towards it. Beeswax is also a natural wax, but can be very expensive to use.
What countries buy the most candles?
According to the Observatory of Economic Complexity, the countries with the most imports for candles were the United States at $548 million, Germany, the UK, Netherlands, and France. Countries exporting candles the most were China, Poland, Vietnam, the United States, and the Netherlands.
Looking to start your own candle making business, check out my startup documents here
Please note that the contents of this blog are for informational and entertainment purposes only and should not be construed as legal advice. Any action taken based on the information provided in this blog is solely at your own risk. Additionally, all images used in this blog are generated under the CC0 license of Creative Commons, which means they are free to use for any purpose without attribution.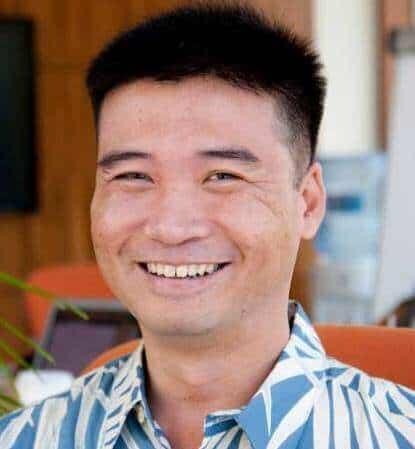 Meet Shawn Chun: Entrepreneur and Candle Business Fan.
I'm a happy individual who happens to be an entrepreneur. I have owned several types of businesses in my life from a coffee shop to an import and export business to an online review business plus a few more and now I create online candle business resources for those interested in starting new ventures. It's demanding work but I love it. I do it for those passionate about their business and their goals. That's why when I meet a candle business owner at a craft fair, farmers market, retail location or anywhere else I see myself. I know how hard the struggle is to obtain and retain clients, finding good employees all while trying to stay competitive. That's why I created Candle Business Boss: I want to help candle business owners like you build a thriving business that brings you endless joy and supports your ideal lifestyle.