Decorating and planning for the holidays is a crowd favorite, especially when pulling out those favorite candles to light to bring along those best and most joyous times of year. Which candles are the most popular when it comes to burning in winter?
Best Winter Candles
Whether you're looking to burn your new favorite candle or want ideas on how to make your own, read on to find out about the all-time favorite winter candles and what they bring to the table.
While not your typical winter scents, this candle shows off scents of warm vanilla, pear, whipped cream, and apple. Touted as a very strong-smelling candle, this candle evokes the memory of baked goods during the holidays. You can purchase this candle for $22 at Anthropologie.


Winter is all about curling up with a good book, and you can find that emotion in a candle as well. Made for the bibliophile in your life, this candle is described as woody and aromatic—scents include leather, patchouli, vanilla, flower, peach, and plum. You can get this candle from Nordstrom for $90.


This type of candle is very popular among the famous crowd, which makes it a crowd favorite regardless. The French word for "Woodfire", the Feu du Bois candle has that wood burning scent that so many look for in a winter candle. You can find this candle at Nordstrom for up to $70.
A candle doesn't just have to be a candle—it can be a project. The Edith candle comes in a thyme scent; it shows off the tasty aromas that come out of the kitchen during the holiday season. The neutral container, though, can be refilled when you burn the candle completely. The label comes with flower seeds, so you can fill the container with soil and reuse it as a flowerpot. This candle can be purchased from Hyggelight for $32.
Based on the perfume used by singer Billie Holiday, this candle shows off those winter scents of eucalyptus, pine, spruce, and mint. The container is also worth noting, as the green and gold spruces up your winter décor. This candle can be purchased at Harlem Candle Company for $48.
If you're the type to celebrate winter by hitting the slopes, this is the candle for you. Scents of cinnamon, patchouli, and cedar intend to send you back to those alpine lodges. For $34, you can smell those scents throughout the wintertime.
Following the winter favorites of pine and spruce, you can find this candle on any shelf of someone loving that Christmas tree smell or someone who loves the scent of the forest when it snows. Bringing out scents of balsam, oakmoss, eucalyptus, cinnamon, and cedar wood, you can burn it all winter long for those good snowy vibes. The container also comes with a snowy forest scene, making it great for winter décor. Amazon has this candle for $28.
If you want a historically based winter candle, try out this candle. The container itself is rustic, and it provides the scent of both pine and spices. A very long burn at 120 hours, you can burn this candle for most of the winter season. This candle is on Amazon for $31.
Sold by L'or De Seraphine, this candle is another woody scented candle, but this time, it comes with vanilla, amber, and musk in a festive container. If you want a candle that is also an art piece, this candle is for you. You can purchase this candle for $44.
While this combination might not make you think of winter, the cult-favorite candle has a minimalist aesthetic that many people flock to. So why does the combination work? Because it creates a vibe of both that earthy scent that you get during the winter months, plus a sweet additive of that summery pineapple. Why not enjoy both? You can get this candle at Walmart for $31.
Just because it's named for Santa doesn't mean you can't burn this year-round! This candle gives off more vintage vibes, and while it's a smaller candle, it still shows off winter's first snowfall—pine, mint, and eucalyptus. You can get this candle on Amazon for $15.
This candle is a mulled wine scented candle—making it not only a favorite during the holidays, but throughout the winter season. Notes of cinnamon, orange, currant mix with cedarwood in this beautifully decorated container candle. You can purchase this candle at Macy's for $34.
Yankee Candle may be a large candle company, but there are certain things they do very right—like their Christmas Cookie candle. You can burn this candle all winter long, as it sends off scents of vanilla, nutmeg, butter, sugar, and cinnamon. A long burn time of 150 hours makes this a season favorite, coming in at $25 on Amazon.
Getting a candle with a wooden wick can be a priority for some, so look no further than WoodWick's Fireside candle. It'll crackle as it burns, which you can enjoy all winter long. Purchase it on Amazon for $25.
How You Can Make Your Own
If you're in the market for making your own candles, you're in luck—you too can make your own new favorite winter candle. If you're just starting out, don't worry—it doesn't take an expert to make your own candles.
When it comes to winter candles, there are a few things that you can make sure to do to make it that much more festive. The main choice that you can decide on is the fragrances. There are themes when it comes to winter candles—most invoke feelings of home, family, and a winter chill. Choosing a fragrance like vanilla, nutmeg, or even peppermint can do that. If you're looking for something different from the usual, consider a scent like mulled wine, lavender, hot chocolate, or tobacco. Even incense is a great scent for the wintertime.
Another easy choice to make is your wick. While wooden wicks work best in soy wax, when it burns, it makes a crackle noise.
You can also lean into festive colors. Whether you're simply choosing a winter candle or want it for your holiday celebrations, there are several colors you can pick if you're dying your candle, including red, green, blue, purple, white, or gold. If you don't like these colors, don't think you can't make a yellow or orange candle festive—your holidays are what you make of them, and if you want an orange winter candle, don't sell yourself short!
Also consider
the container of your candle. Many winter candles come in a special container, and that too represents the vibe that the candle is putting off. Pick a container that best represents your winter candle.
Whether you're looking for a holiday themed candle or something you can burn for several months out of the year, now you know what to look for—or you know how to make your own. Make sure you burn your candles safely by keeping them out of reach of children and make sure you stay in the room in which they are burning. No matter the season, keep safety first!
Frequently Asked Questions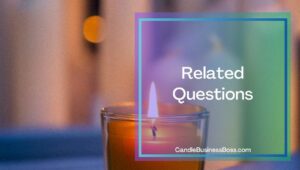 There's a hollow on the inside of my candle. Why isn't it burning all the way through?
If you find your candle not melting the wax all the way to the edges of the container, your candle is tunnelling. What this means is that your candle was not burned properly the first time it was burned—you must let the hot wax melt all the way to the edges of the container before extinguishing. To fix this, all you have to do is take a heat gun or hair dryer and heat up the wax of the candle. Let it melt down into an even pool, so it will re-harden evenly.
My candle doesn't smell strongly enough. How can I fix it?
If you find your candle scent is weak, there is no way to fix it safely within the candle. The best way to make your scent stronger is to move it away from any potential drafts and to take it to a smaller room.
What are the most popular candle fragrances that people buy?
The most popular candle scents among the entire industry include vanilla, coffee, eucalyptus, sandalwood, lavender, peppermint, cinnamon, and cotton. 
Looking to start your own candle making business, check out my startup documents here
Please note that the contents of this blog are for informational and entertainment purposes only and should not be construed as legal advice. Any action taken based on the information provided in this blog is solely at your own risk. Additionally, all images used in this blog are generated under the CC0 license of Creative Commons, which means they are free to use for any purpose without attribution.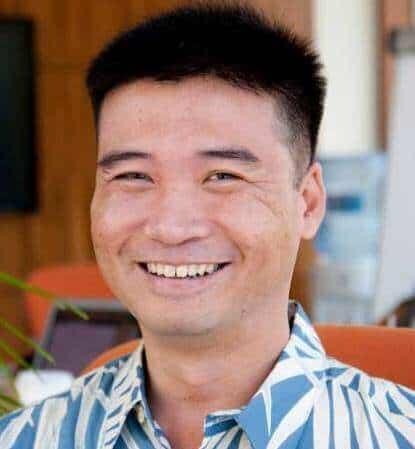 Meet Shawn Chun: Entrepreneur and Candle Business Fan.
I'm a happy individual who happens to be an entrepreneur. I have owned several types of businesses in my life from a coffee shop to an import and export business to an online review business plus a few more and now I create online candle business resources for those interested in starting new ventures. It's demanding work but I love it. I do it for those passionate about their business and their goals. That's why when I meet a candle business owner at a craft fair, farmers market, retail location or anywhere else I see myself. I know how hard the struggle is to obtain and retain clients, finding good employees all while trying to stay competitive. That's why I created Candle Business Boss: I want to help candle business owners like you build a thriving business that brings you endless joy and supports your ideal lifestyle.