As you start your journey into the candle making hobby, you may realize that you'll have to purchase a number of supplies. How can you make this process easier? There are plenty of candle making kits on the market to help you!
Best Candle Making Kits for Beginners
But how can you choose the right candle kit for you? What should you look for in a candle making kit? What are some tips and tricks as you start out? Read on to find out how you too can become a chandler—a candle maker!
What should you look for in a candle making kit?
There are so many options for you to choose from, so it's important that you know what kind of kit that you want before you go and purchase a beginner's kit.
Firstly, you should know what kind of wax that you want to work with. Because there are several different options, kits will list the type of wax before purchase. If you want a candle that is all-natural, which many kits will provide, consider something like soy or beeswax in your set. Some can also use paraffin wax, which, although it is not natural, is much cheaper. It can be considered toxic, so many candle making kits may shy away from this type of wax.
Another question to ask yourself is about the type of candle container. Some kits will include a mold or containers for your candles, and you will have to decide which type you want to use. Some of them are metal, while others are glass. What do you want your finished candle to look like?
You should also make your decision based on the scents that come with your candle making kit. For many, this is the key deciding factor, as if you don't like the scent, you won't like the candle. Some kits will allow you to customize this scent upon purchase.
Another factor is the candle dye. Although some kits do not include this function, you do have to decide whether you like the color dye that comes with your candle kit.
You should also consider what equipment is included with the kit. Especially for beginners, you will have to make sure that you purchase a kit with everything you need to start—a reusable melting pot, a thermometer specifically made for candle making, candle wicks that function well within your kit's wax, a mixing spoon, and a way to keep everything together and organized.
If you're still curious about other supplies you will need to create candles,
Best Candle Making Kits for Beginners
So now you know what to look for in a kit—but which are the best kits out there? The following are the most recently reviewed kits for beginners just starting their candle making journey.
The DilaBee kit provides so much variety, you may not know where to start. While most beginners' kits don't give you a lot of customization, this one does. This kit allows you to make four candles. One thing to remember about this candle kit, though, is that there is not much room for error in their supplies. The instructions can also be unclear, so do your research before making your candles.
This kit comes with a melting pot, soy wax, four different dye blocks, a thermometer, two types of candle tins, four fragrance oils (clean cotton, lavender, coconut lime, cinnamon vanilla), wicks, glue dots, warning labels, stir sticks, and wick clips.
This kit costs $40 on Amazon.
For those beginner candle makers searching for a budget kit, this is the kit for you. Coming with all-natural soy wax, this kit also has centering devices for your wicks for ease of placement.
This kit, though, does not come with a fragrance oil—just the wax, clips, and wicks. You would have to provide your own fragrance oil or essential oil to create a scented candle.
This kit is $28 on Amazon.
This kit allows you to make seven smaller candles, created with essential oils for fragrance. Because of the size, you can make several candles, while some kits only give you enough to make one or two. One thing to note is that the candle tins can dent when creating your candles.
You will receive with this kit a melting pot, thermometer, soy wax, stickers, wicks, a mixing spoon, five different dyes, seven candle containers, glue dots, clips, four fragrances (tea tree, lavender, sweet orange, peppermint) and a bag to store it in.
This kit costs $40 on Amazon.
This kit's user friendliness and affordability is what makes it a great choice for beginners.
This kit has pre-portioned wax, provides enough to make three large candles, and has three scents for you to choose from: lemon, lavender, and chamomile. It also comes with a wax melting pot, candle wicks, and other tools you may need to create your candles. This candle kit uses all-natural soy wax and comes with a large instruction guide.
This kit is $40 on Amazon.
For a candle making experience that is all natural, consider this kit, as it works with beeswax. Note that there have been reports that this kit can leak fragrance oils if you purchase it.
This kit comes with six different fragrance oils (lemon, spearmint, eucalyptus, ocean, rose, and lavender) and six different dye colors. You also get centering devices, candle wicks, six candle tins, a thermometer, mixing spoon, droppers, and a melting pot.
This kit costs $33 on Amazon.
Tips and Tricks for Candle Making Beginners
While making your candles through a kit can be pretty cut and dry, there are a few things to remember as you start making your candles. Avoid some of these mistakes when you start your new hobby.
Make sure you measure your items.

It may be tempting to just go with the flow, but most candle wax will melt down before you mix in your scents, so if you don't measure, you may have too much or too little wax for your mold or container.

Don't over purchase.

Using a kit will help with this, but don't buy more supplies than you'll initially need.

Don't create your candles too large.

A kit will also help with this. Creating large candles is for intermediate to expert candle makers—start small!

Allow your candles to cure completely on their own.

Many candle makers may tell you to put it in ice or a freezer to make it cure faster, but this will just create fractures in the wax from cooling too fast.

Don't pour your wax too early.

When you mix in your fragrance oil, allow it to cool slightly before placing it in the container. This will help make sure your candle cools correctly, and keeps you safer.
Regardless of which type of kit that you purchase, starting out your candle making journey does not have to be a complicated one. Pick a kit with the fragrances and colors that you desire out of your candle—or find one where you can customize your choices! If you find yourself not liking any of these kits, you can use these as a guide as to what supplies you may need to purchase to create your own. Don't be afraid of finding your own supplies—it can be just as fun to create your own kit as it is to start out with one. If you're looking to save time and money, though, consider one of the previously mentioned kits to start out your candle making journey as quickly and efficiently as possible.
Related Questions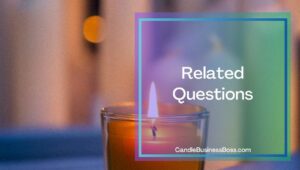 Should I buy a candle making kit to start out, or buy all my supplies separately?
The choice is ultimately up to you whether you want to buy your supplies separately or purchase them in a kit. One is not usually cheaper than the other as a rule, but make sure if you purchase a kit, you like all the supplies inside. While buying each item separately may be less cost-effective, you will have the choice of your equipment and items, and you will be able to mix and match.
Is candle making too expensive of a hobby?
Candle making is not an expensive hobby—in fact, if you are an avid candle user, it can actually save you money by making your own candles. Because a medium sized candle can usually cost around $30, you can buy enough supplies to make that same candle for around $15. While an investment at the start of your hobby, you can save a lot of money in the long run.
Looking to start your own candle making business check out my startup documents here
Please note that the contents of this blog are for informational and entertainment purposes only and should not be construed as legal advice. Any action taken based on the information provided in this blog is solely at your own risk. Additionally, all images used in this blog are generated under the CC0 license of Creative Commons, which means they are free to use for any purpose without attribution.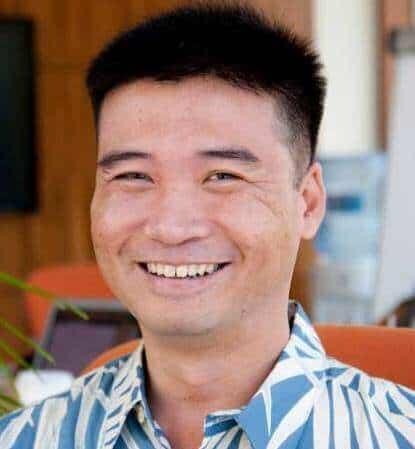 Meet Shawn Chun: Entrepreneur and Candle Business Fan.
I'm a happy individual who happens to be an entrepreneur. I have owned several types of businesses in my life from a coffee shop to an import and export business to an online review business plus a few more and now I create online candle business resources for those interested in starting new ventures. It's demanding work but I love it. I do it for those passionate about their business and their goals. That's why when I meet a candle business owner at a craft fair, farmers market, retail location or anywhere else I see myself. I know how hard the struggle is to obtain and retain clients, finding good employees all while trying to stay competitive. That's why I created Candle Business Boss: I want to help candle business owners like you build a thriving business that brings you endless joy and supports your ideal lifestyle.