Historically, luxury candles have been affiliated with opulence and extravagance. However, many are deterred by the high price tags from experiencing the exquisite aromas and refined packaging of such products. In the candle industry, thankfully, a new generation of startups has emerged, offering affordable luxury candles that add a touch of sophistication without breaking the bank.
The most useful products for affordable luxury are candles from startups like Byredo, Boy Smells, and Otherland. They provide high-quality scents and stylish packaging at reasonable prices, making them popular choices for those seeking a touch of luxury without breaking the bank.
This article examines the brands that have managed to capture the essence of luxury while maintaining affordable price points, making them the most popular option for candle enthusiasts seeking affordable indulgence.
Byredo: The Intersection of Artistry and Luxury
Byredo has garnered a reputation that is well deserved as a brand that exemplifies both skilled craftsmanship and creative thinking. Byredo, which was founded by Ben Gorham, has established itself as a genuine premium brand within the candle market. Byredo is known for providing customers with luxury candles that are not only reasonably priced but also have a sophisticated appearance, alluring aromas, and great quality.
Byredo puts a lot of care and attention into every candle that it creates. To produce a sensory experience that is unparalleled in its category, the company uses a mixture of high-quality components and meticulously mixed scent notes in its products. Every component of their candles reflects a clear commitment to creative exploration and skilled craftsmanship. Each aroma has been concocted with painstaking precision to arouse particular feelings in individuals and take them on engrossing olfactory excursions.
The "Bibliothèque" candle, which has a perfume that mixes the reassuring tones of leather and vanilla, is one of the most recognizable products that Byredo has to offer. With its notes of well-loved books and supple leather couches, this perfume transports you to the wistful atmosphere of an ancient library.
The "Burning Rose" candle, on the other hand, exudes a scent that is both clean and floral, which helps to awaken and refresh the senses. Byredo's collection is comprised of a wide variety of aromas, making it suitable for a wide variety of tastes and enabling individuals to select a fragrance that is an ideal olfactory match for them.
Byredo candles, in addition to having entrancing scents, are exquisitely packaged in modern and uncluttered containers, which contribute to their overall allure. The company is aware of the significance of appearances, and as a result, they make sure that their candles can lend an air of sophistication to any setting.
Byredo candles, whether they are displayed on a coffee table, a nightstand in the bedroom, or the counter in the bathroom, have the uncanny ability to instantly enhance the atmosphere and evoke a sense of refined luxury.
Byredo has positioned itself as a forerunner in the market for reasonably priced luxury candles by blending great quality, enticing scents, and trendy designs in its products. Candle lovers who are looking for an elevated experience continue to be drawn to the brand because of its unwavering dedication to artistic creation and technological advancement. You can give your living spaces a touch of luxury and give in to the transformational power of aroma by using candles made by Byredo.
Check out this article to learn the steps in creating beautiful scented candles at home.
Boy Smells: Redefining Luxury with Inclusivity
The Boy Smells has made a name for itself as a key player in the candle market by ignoring traditional norms and focusing instead on fostering an inclusive environment. This company, which has its headquarters in Los Angeles, has garnered a dedicated following thanks to the distinctive aromas of its products and the visually beautiful packaging they come in. Boy Smells differentiates itself from competitors by subverting conventional gender roles and providing perfumes that are not constrained by cultural standards.
Every candle that is produced by Boy Smells is a work of olfactory art in its own right. The company mixes each of its candles with a plethora of different layers, which results in fragrances that are intricate, fascinating, and thought-provoking. For instance, the song "Ash" captivates listeners with its seductive and smokey tones, creating a feeling of coziness and closeness in the listener.
"Cinderose," on the other hand, blends components that are both spicy and uplifting to create an aroma that is both vivacious and invigorating. The Boy Smells can appeal to a wide variety of tastes because of the company's commitment to creating aromas that are one-of-a-kind and fascinating. This ensures that there is a product to meet the needs of every customer.
In addition to their dedication to creating novel fragrance combinations, Boy Smells lays a significant emphasis on being environmentally responsible. The candles produced by the company are made using an all-natural and animal-friendly wax combination since the company emphasizes eco-friendly business operations. This environmentally responsible approach strikes a chord with customers who place a premium on sustainable solutions that do not skimp on either quality or luxury.
Boy Smells' candles stand out not just because of the enticing aromas they emit but also because of the colorful and imaginative packaging they come in. The company is aware of the importance of aesthetics and takes measures to ensure that its candles can make a fashionable statement wherever they are used. Not only are the candles from Boy Smells a sensory treat, but they are also an eye-catching design feature thanks to their whimsical designs, which are both trendy and playfully designed.
The Boy Smells has been able to carve out a flourishing place for itself in the candle industry by pushing standards, embracing inclusion, and blending one-of-a-kind aromas with environmentally responsible processes and artistically engaging packaging. Because of the brand's dedication to breaking barriers and providing customers with an alternative candle experience, the company has attracted a devoted following of those looking for candles that exceed the usual expectations associated with the product category.
Candles by Boy Smells allows you to indulge in a sensorial journey that is not only emotionally stirring but also visually attractive. These candles allow you to celebrate uniqueness, sustainability, and artistic expression while doing so.
Otherland: Stories Unfolded Through Scent
Otherland, a candle company with headquarters in New York, views the process of candlemaking as an opportunity to convey a story through its products. Otherland manufactures candles that take folks to other situations, producing vivid visuals and emotions by placing a strong emphasis on the smell narratives that go along with them. The brand's inexpensive luxury candles have been carefully organized into collections, each of which has its unique concept and source of inspiration.
One of the most famous products that Otherland has to offer is a candle called "Rattan." This candle will engulf you in warmth and bring back fond memories of lazy afternoons spent in spaces that were adorned with rattan.
Another fragrance that stands out is called "Canary," and it is an exhilarating and uplifting aroma that conjures up the lively atmosphere of citrus trees. Otherland's candles are designed to take the user on a sensorial excursion, with each scent expertly and imaginatively encapsulating a different aspect of the company's themes.
Otherland pays the same kind of attention to detail with their packaging as they do with the rest of their products. This is an extension of the brand's commitment to storytelling. The bright and intriguing graphics that adorn the candle jars represent the essence of each collection, increasing the overall sensory experience and making it more enjoyable.
The packaging of Otherland's candles features an additional layer of artistry, whether it is a design that takes you to luxuriant botanical gardens or one that captures the energy of bustling city streets. Both designs are available.
The manufacture of candles at Otherland is characterized by an exceptional level of handiwork. The company takes great care to ensure that its candles burn evenly and release their smells in a way that is pleasing to the senses.
This enables the aroma to permeate the surrounding space and contributes to the development of an immersive atmosphere. Candle lovers can expect a consistent and great experience no matter which candle they choose because each candle is painstakingly created.
Otherland has carved out a distinct space for itself in the market by addressing the process of candlemaking as if it were a narrative adventure. Not only do the affordable luxury candles they sell have enticing aromas, but they also give customers the chance to experiment with a variety of scenarios and states of mind. You may let your imagination go wild while savoring the hypnotic scent of Otherland candles, which can take you to places like sun-drenched resorts or lush gardens.
Otherland's passion for scent tales, painstaking attention to packaging, and commitment to excellent craftsmanship make its inexpensive luxury candles an absolute necessity for anybody looking for a candle experience that is both immersive and evocative. Each collection beckons you to embark on a sensorial excursion while bringing a dash of beauty and narrative to the room you're decorating.
Check out this article to get some ideas behind the art of the candle-making business.
The Appeal of Affordable Luxury Candles
Several things have captured the interest of candle lovers that have contributed to the growth of reasonably priced luxury candles from companies like Byredo, Boy Smells, and Otherland. The increased accessibility that these brands provide to the world of premium candles is one of the primary causes.
Luxury candles used to come with exorbitant price tags that rendered them out of reach for many people. The luxury of premium smells can now be enjoyed by people without breaking the bank thanks to the launch of inexpensive options from these brands.
Another feature that distinguishes these inexpensive luxury candles is their great quality. Byredo, Boy Smells, and Otherland uphold rigid standards of craftsmanship despite being reasonably priced. These companies place a high value on the use of premium ingredients and seek the assistance of knowledgeable perfumers to produce magnificent scents.
Each candle is painstakingly made, guaranteeing that the smell is both alluring and enduring. Because of the commitment to upholding high standards, people may enjoy the luxury essence of our candles without having to make any concessions.
These candles' appeal is further enhanced by their chic packaging. Every brand has a particular look that supports its distinctive character. These candles serve as not just aromatic treasures but also aesthetically pleasing accents for any area, whether it is the sleek minimalism of Byredo, the vivid and artistic designs of Boy Smells, or the visually intriguing packaging of Otherland. These candles are delightful to show and enjoy because of the carefully thought-out packaging.
The candle market has undergone a revolution thanks to the emergence of reasonably priced luxury candles from companies like Byredo, Boy Smells, and Otherland. They have attracted the attention and admiration of candle lovers all over the world due to their accessibility, excellent quality, and elegant packaging. By bridging the gap between affordability and pleasure, these brands enable people to improve their surroundings and submerge themselves in the alluring world of expensive smells without going over budget.
Frequently Asked Questions
Are startup companies reasonably priced luxury candles of the same caliber as more expensive luxury brands?
Yes, luxury candles at reasonable prices are available from businesses like Byredo, Boy Smells, and Otherland. These companies place a high value on employing high-quality materials and work with professional perfumers to produce complex and alluring aromas.
They provide affordable costs without sacrificing the quality of the work or the overall experience. Customers should anticipate high-quality candles that can compete with those from more expensive premium brands.
How do startup companies with affordable luxury candles keep their prices competitive?
Candle startups frequently use cutting-edge business structures and efficient production techniques to keep costs low. These firms may provide candles of great quality without the high prices associated with conventional luxury brands by streamlining their processes. They might also have direct-to-consumer distribution arrangements, which eliminate middlemen and lower costs so they can pass the savings on to customers.
What distinguishes a startup's low-cost luxury candles from more widely available ones?
Startups that offer affordable luxury candles have definite advantages over traditional candles. First off, they frequently provide distinctive scents that go beyond conventional fragrance alternatives. These startups encourage experimentation and creativity, which produces intriguing and unique smell characteristics.
Second, the chic packaging of these candles gives any environment that added a dash of class and refinement. Finally, candles' accessibility to individuals wanting a touch of indulgence without a big financial expenditure makes them available to a wider audience that can experience the luxury and ambiance they offer.
To learn more on how to start your own candle-making business check out my Startup Documents here.
The information provided by CandleBusinessBoss.com ("The Site") is for general informational purposes only. All information on the Site is provided in good faith, however, we make no representation or warranty of any kind, express or implied, regarding the accuracy, adequacy, validity, reliability, availability, or completeness of any information on the Site. Under no circumstance shall we have any liability to you for any loss or damage of any kind incurred as a result of the use of the Site or Reliance on any information provided on the Site. Your use of the Site and your reliance on any information on the Site is solely at your own risk. This blog post is for educational purposes only and does not constitute legal advice. Please consult a legal expert to address your specific needs. Terms and Conditions.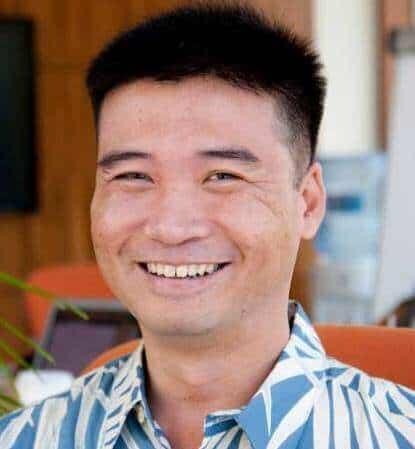 Meet Shawn Chun: Entrepreneur and Candle Business Fan.
I'm a happy individual who happens to be an entrepreneur. I have owned several types of businesses in my life from a coffee shop to an import and export business to an online review business plus a few more and now I create online candle business resources for those interested in starting new ventures. It's demanding work but I love it. I do it for those passionate about their business and their goals. That's why when I meet a candle business owner at a craft fair, farmers market, retail location or anywhere else I see myself. I know how hard the struggle is to obtain and retain clients, finding good employees all while trying to stay competitive. That's why I created Candle Business Boss: I want to help candle business owners like you build a thriving business that brings you endless joy and supports your ideal lifestyle.