Businesses must differentiate themselves and provide distinctive value in a highly competitive market to draw in customers. This also applies to companies that sell scented candles. You must create a strategic business plan to properly differentiate your scented candles and acquire a competitive advantage.
The best way to differentiate your scented candles in a competitive market is by having a business plan that emphasizes targeted digital marketing, social media influencer partnerships, and unique fragrance combinations.
In this article, we'll go into these essential components and consider how they might provide you with a competitive edge.
Understanding the Competitive Landscape
Conducting thorough research on the market competition is essential before starting to design a marketing plan for your scented candles. You can learn important information about the tactics, advantages, and disadvantages, as well as the overall market positioning, of your competitors through this phase. You can develop a unique selling proposition (USP) for your scented candles by identifying gaps or untapped potential by comprehending the current market dynamics.
Finding your direct and indirect competitors is the first step in studying the competitive landscape. Direct rivals are companies that provide comparable scented candles to the same target market, but indirect rivals could offer different goods or target a somewhat different clientele.
Examine their product lines, price plans, means of distribution, and marketing techniques. This will provide you with a thorough insight into the market's competitive landscape and assist you in comprehending its current situation.
It's critical to assess your competitors' strengths and shortcomings after you've found them. Examine the company's branding, customer service, and any special benefits they may offer. Find out what your competitors do well and what they could be lacking. Your ability to separate your scented candles from the competition and fill any market gaps will be made possible by this analysis.
Think carefully about customer comments and reviews while assessing your rivals. This will give information on the aspects of the current offerings that customers like and don't like. In the feedback, look for trends or recurrent themes that might help you develop a distinctive selling strategy for your scented candles.
Make use of the holes or possibilities you've found to develop a compelling USP. Think about things like the range of fragrances, the quality of the components, the eco-friendly packaging, the customization possibilities, or the unusual perfume combinations. You may create a unique and engaging proposal that distinguishes your scented candles from the competition by concentrating on these areas.
The demands and tastes of the target market should also be taken into account. To learn more about what consumers desire in scented candles, conduct market research, polls, or focus groups. By doing so, you'll be able to match your USP to their preferences and design a product that speaks to their requirements.
Targeted Digital Marketing
Creating an Engaging Online Presence
It's essential to establish an engaging online presence if you want to effectively differentiate your scented candles in a crowded market. Create a website that is both aesthetically pleasing and easy to use to act as a digital showroom for your goods. Make sure the website features high-quality photographs that display the beauty and craftsmanship of your scented candles in all their splendor.
By inserting relevant keywords into your content, meta descriptions, and product descriptions, you may optimize your website for search engines. By doing this, you'll increase the visibility of your website in search engine results, making it simpler for people to find you online.
Your website should effectively convey your brand story in addition to presenting your items. Write interesting stories that resonate with your target audience, highlighting the distinctive qualities of your scented candles and the ideals that your company stands for. Make emotional connections with customers through your website to strengthen your brand's identity and encourage patronage.
Utilizing Social Media Channels
Social media websites offer enormous potential for connecting with and interacting with your target audience. Develop a consistent social media approach and choose the channels that best suit your target audience, whether they are Instagram, Facebook, Pinterest, or others.
Share engrossing content that demonstrates the elegance, adaptability, and distinctive features of your scented candles. To visually represent the sensory experience that your candles offer, use high-quality photos and videos. Try out various forms and innovative concepts to interest your audience and distinguish yourself from the competition.
By holding competitions, prizes, or challenges that entice customers to share their experiences with your scented candles, you may promote user-generated content. In addition to increasing engagement, user-generated content acts as social proof, endorsing the excellence and viability of your items.
Utilize influencer collaborations to broaden your audience and gain access to their loyal following. Work with influencers who share your brand's values and who genuinely interact with their audience. Influencers can feature your scented candles in their material, give frank evaluations, and spread the word about your company to their attentive audience.
Implementing Paid Advertising
Advertising is a potent tool for getting your message out to a larger audience and bringing in targeted visitors to your website. Think about funding digital advertising efforts on websites like Facebook, Instagram, or Google Ads.
Utilize the extensive targeting options provided by these sites. Determine the demographics, interests, and behaviors of your target market regarding scented candles. This maximizes the effectiveness of your advertising campaigns by ensuring that your adverts are displayed to people who are more likely to be interested in your items.
Write persuasive advertisement copy that emphasizes the salient features of your scented candles. Describe the advantages and emotional appeal of your perfumes, underline the quality of your ingredients, and use convincing language. Utilize eye-catching pictures to draw viewers in and inspire them to learn more about your goods.
Utilize performance data like click-through rates, conversion rates, and return on ad spend to regularly evaluate and improve your ad campaigns. This enables you to maximize the results of your paid advertising efforts by fine-tuning your advertising methods and budget allocation.
Get to know the elements that are involved in creating a business plan for your candle business.
Social Media Influencer Partnerships
Identifying Relevant Influencers
To use social media influencers effectively, it is essential to do in-depth research and find individuals whose target markets are similar to your own. Look for influencers who exhibit an actual connection with their fans and a sincere interest in scented candles.
Take into account elements like the influencer's engagement rates, the caliber of the material, and overall brand alignment. Your marketing efforts might be greatly impacted by working with influencers who connect with your business.
Building Meaningful Partnerships
Personalize your pitch to influencers to show that you have done your homework. Emphasize the distinctive qualities of your scented candles and describe why their target market would find them alluring.
Give influencers the chance to try out your items for themselves, either with a sample or a special gift. To retain openness and authenticity, encourage them to provide their audience with frank reviews and thoughts.
Think about offering influencers exclusive discounts or coupon codes that they can distribute to their fans. This not only encourages their target market to make a purchase but also enables you to monitor the partnership's growth.
Long-term productivity depends on establishing mutually beneficial relationships with influencers, so be open to compromise and collaboration that is consistent with their brand values and audience interests.
Leveraging Influencer-Generated Content
When influencers endorse your scented candles, make the most of their material by making use of it. Share their articles, images, and videos on your website and social media pages. This increases your brand's exposure and offers priceless social evidence. Seeing influencers who are real advocates for your goods can have a big impact on what potential buyers decide to buy.
Encourage influencers to produce distinctive and captivating content that highlights the experience and advantages of your scented candles. This could involve showing off your products in unpacking videos, tutorials, or lifestyle photographs. You may boost the authority of your brand and foster a sense of community around your scented candles by sharing influencer-generated content.
Always give the influencers proper credit, and keep the lines of contact open. Engage with their content regularly, reply to comments, and express gratitude for your collaboration. In the cutthroat industry, developing solid relationships with influencers can result in long-term partnerships and raise brand exposure.
Emphasizing Unique Fragrance Combinations
Conducting Market Research
Conducting thorough market research is crucial if you want to effectively differentiate your scented candles in a crowded industry. Discover the most popular fragrance trends and examine customer preferences to learn about the most popular scents.
By conducting this research, you'll be able to comprehend the specific fragrance preferences of your target market and spot any market gaps that can be filled with inventive fragrance combinations.
To gain direct feedback from your target audience, think about using different research techniques like surveys or focus groups. This will give us important information about their preferences for certain scents, how they shop, and what influences them. Take advantage of this data to improve your product offerings and match them to the needs of your target market.
Developing Signature Fragrances
Differentiate your scented candles by creating a variety of distinctive and enduring unique fragrances. Try blending several perfume notes to produce one-of-a-kind concoctions that distinguish your business from the competition. To appeal to customers who value sustainability and the environment, think about using natural and eco-friendly ingredients.
To draw customers in, emphasize the distinctive qualities of your scents in your marketing materials. In your marketing, be sure to draw attention to the high quality of the components, the complexity of the aroma profiles, and the feelings or moods that the perfumes arouse.
You may establish a strong brand identity and draw clients who are looking for a sensory experience that goes beyond a standard candle by demonstrating the artistry and creativity behind your scented candles.
Offering Customization Options
By providing personalized options for your scented candles, you may improve the client experience. Give clients the option to customize their candles by letting them select the vessel or container, their preferred aroma combinations, or add custom labels. Customization gives your consumers a distinctive and memorable experience while giving them a sense of ownership and participation in the production process.
Customization options allow you to create scented candles that are perfect for gifts as well as accommodate individual preferences. Customers now have the option to buy personalized candles for special events, thus growing your clientele.
To highlight the adaptability and originality of your scented candles and position them as the ideal alternative for people looking for a personalized touch, emphasize the customization choices in your marketing campaigns.
Check out our another article about the factors inside your candle business plan.
Frequently Asked Questions
How can targeted digital marketing help differentiate my scented candles in a competitive market?
You may effectively reach your exact target demographic through targeted digital marketing. You may enhance brand awareness and draw in clients who are interested in scented candles by leveraging online advertising platforms and optimizing your website for search engines.
With this focused strategy, you can be confident that your marketing initiatives are reaching people who are more inclined to interact with your brand, which will increase your conversion rates and provide you with a competitive advantage.
Why are connections with social media influencers advantageous for my business selling scented candles?
Influencers on social media have a big influence on what people buy. You may increase your reach and develop the reputation of your brand by working with influencers who genuinely care about scented candles and have a relevant audience.
Influencers can introduce your business to their audience by sharing their personal experiences with your items and by producing interesting content. Utilizing influencer-generated content also offers significant social proof, boosting confidence and persuading potential clients to select your scented candles over those of rivals.
How can distinctive fragrance combinations distinguish my scented candles in a crowded market?
Offering distinctive fragrance combinations is a good strategy to set your scented candles apart in a crowded market. You can find market gaps and create distinctive, alluring trademark perfumes by performing market research and learning about consumer preferences.
The attention of clients looking for something distinctive and unforgettable will be drawn to these distinctive smell profiles. By offering customization choices, clients may personalize their candles and have a distinctive and tailored experience that encourages repeat business and word-of-mouth referrals.
To learn more on how to start your own candle-making business check out my Startup Documents here.
The information provided by CandleBusinessBoss.com ("The Site") is for general informational purposes only. All information on the Site is provided in good faith, however, we make no representation or warranty of any kind, express or implied, regarding the accuracy, adequacy, validity, reliability, availability, or completeness of any information on the Site. Under no circumstance shall we have any liability to you for any loss or damage of any kind incurred as a result of the use of the Site or Reliance on any information provided on the Site. Your use of the Site and your reliance on any information on the Site is solely at your own risk. This blog post is for educational purposes only and does not constitute legal advice. Please consult a legal expert to address your specific needs. Terms and Conditions.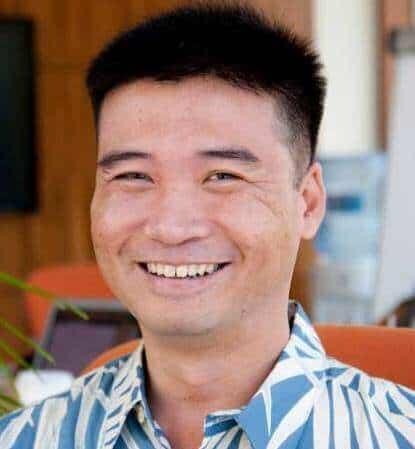 Meet Shawn Chun: Entrepreneur and Candle Business Fan.
I'm a happy individual who happens to be an entrepreneur. I have owned several types of businesses in my life from a coffee shop to an import and export business to an online review business plus a few more and now I create online candle business resources for those interested in starting new ventures. It's demanding work but I love it. I do it for those passionate about their business and their goals. That's why when I meet a candle business owner at a craft fair, farmers market, retail location or anywhere else I see myself. I know how hard the struggle is to obtain and retain clients, finding good employees all while trying to stay competitive. That's why I created Candle Business Boss: I want to help candle business owners like you build a thriving business that brings you endless joy and supports your ideal lifestyle.