In today's competitive e-commerce marketplace, marketing your online candle business efficiently is critical to attracting clients and distinguishing yourself from the competition. You can develop a strong brand presence and boost sales by combining strategies.
The best way to establish your online candle business is for you to start with captivating product photography, craft a compelling brand story, actively engage customers via social media channels, offer personalized/customizable options, collaborate with influencers, implement SEO strategies, and ensure top-notch customer service.
Captivating Product Photography
The visual appeal of candles is vitally essential when selling them online. Captivating product photography becomes essential to luring customers into a digital environment where they are unable to touch or smell things. You may substantially improve the perception of your business and attract buyers by spending money on high-quality photos that highlight your candles in their best light.
Consider exhibiting your candles in diverse situations that appeal to your target market to generate interesting product photography. This makes it possible for potential clients to picture how your candles can improve their living areas.
By taking close-up pictures that offer a detailed view, you may draw attention to the distinctive qualities, textures, and hues of your candles. You may make sure that the images accurately portray the actual spirit of your candles by using expert lighting techniques.
Clean backdrops can help your candles stand out, removing any potential for customer distraction and allowing them to draw attention to the actual product. Incorporating lifestyle photos in which your candles are used or placed in a certain setting can arouse feelings and strengthen client relationships. Customers can visualize the environment and mood your candles can generate in their own homes thanks to these photographs, which paint a visual story.
Craft a Compelling Brand Story
A strong brand story is a valuable tool for connecting your company with potential clients in the realm of online candle businesses. It involves conveying the inspiration, ideas, and special journey that gave life to your brand rather than just selling candles. You have the chance to connect with them on an emotional level and set your business apart from rivals by creating a compelling tale.
Being real and authentic is crucial when conveying your brand's narrative. Investigate the inspiration for your candles first. What inspired you to want to make them so much? Was it a personal encounter, a passion for scents, or a need to make others feel at home and at ease? Send this message to your target audience in a way that appeals to their emotions and desires.
Also, be sure to highlight the principles that your brand stands for. Which is more important to you: supporting regional craftspeople or using natural ingredients? To show your dedication to moral and ethical behavior, emphasize these factors. Sharing your beliefs makes it easier for prospective customers to identify with your brand and feel sure about their decision to support your company.
A captivating aspect of your brand story can be the singular adventure that led to the development of your candles. Did you overcome obstacles, try out various formulas, or get ideas from your cultural background? These particulars distinguish your brand from the competition by making your tale more memorable and relatable.
Visit this article here to learn how you can start a thriving home candle-making business.
Active Customer Engagement via Social Media
Social media platforms are now crucial for businesses in the era of digital connectivity to interact with their target market and build a strong client base. Develop a strong presence on websites like Instagram, Facebook, and Pinterest to fully utilize social media for your online candle business.
You can promote your candles and engage with potential customers in a visually appealing way by creating accounts on these networks. Share eye-catching content that fits your brand's aesthetic, such as beautiful product images that showcase the artistry and beauty of your candles. Provide them with a sense of authenticity and openness by providing behind-the-scenes peeks into your candle-making process.
Building a devoted consumer base requires engaging with your followers regularly. When you respond quickly to feedback, messages, and questions from users, you let them know you value and appreciate their participation. You may build a sense of community and establish a close relationship with your audience by encouraging two-way conversation.
Encouragement of user-generated content can expand the reach of your business and improve customer engagement. Run competitions or campaigns to entice clients to post pictures of your candles in their homes on social media, tag your business, or utilize a particular hashtag. Potential customers can develop trust and confidence in you by reading client testimonials and reviews posted on your social media channels.
Use relevant hashtags in your social media postings to gain more attention and connect with more people. Look up common hashtags for the candle industry, then thoughtfully use them in your captions. This increases your potential reach and draws in new followers by making it possible for users who are looking for or following certain hashtags to find your content.
Personalized/Customizable Options
Offering specialized or adaptable alternatives can be a game-changer in the cutthroat world of online candle businesses. By allowing clients to customize their candle purchase based on their tastes, you not only enhance their experience but also distinguish your brand from rivals.
Offering a variety of smell selections is one way to add personalization. Give clients a range of scents to choose from to suit their tastes and moods. Offering a wide variety guarantees that clients may choose a perfume that speaks to them, whether it is floral, fruity, or woodsy.
Offering various candle sizes is another way to personalize. For more private settings, some clients might prefer smaller candles, while others could choose larger ones to generate a more dramatic mood. You provide clients the power to select the size that best meets their requirements and tastes by offering a range of sizes.
Packaging choices can be customized. Provide customers with a range of packaging options that correspond to their aesthetic preferences. As a result, when they receive and exhibit their candles, they can experience pride in their ownership and individuality.
Consider providing personalized labels for individuals looking for an even more unique touch. Customers can personalize products by having their names, sentiments, or even photographs printed on the labels. Because of the amount of customization, your candles make excellent gifts for important occasions and improve the customer experience.
Make these options obvious on your website to properly incorporate personalization into your online candle business. Make specific product pages or sections that showcase the options and describe the customization process. By offering simple customization tools and ensuring that users can quickly browse the options, you can create a smooth user experience.
Collaborate with Influencers
A potent tactic to expand the reach and impact of your online candle business is to team up with influencers in the home décor or lifestyle area. You may tap into their existing audience and use their influence to drive sales and boost brand recognition by collaborating with influencers whose aesthetics and values coincide with yours.
Finding influencers whose writing appeals to your target audience should be your first step. Look for influencers who have a sizable fan base, high interaction rates, and a sincere passion for issues related to lifestyle, interior design, or home decor. To retain authenticity and trust, it's crucial to make sure that their aesthetics and values coincide with those of your brand.
Make contact with them and suggest partnerships. Offer to send them your candles so they can sample them and decide for themselves. Encourage them to produce sponsored content that features your candles, displays them in lovely environments, or shows how they fit into their lifestyle. Influencers can talk about their experiences while praising your candles' quality, aroma, and ambiance in their homes.
Influencers' endorsements and recommendations are highly regarded by their followers. Their support might act as social proof, affecting consumers' purchase choices and enhancing their trust in your business. Reviews that are sincere and honest from well-known influencers can spread like wildfire, piquing followers' interest in your candles.
By working together with influencers, you may access their engaged and devoted groups in addition to reaching a larger audience. Because their followers are more likely to trust their recommendations, your online candle business may become more visible, develop stronger brand awareness, and ultimately generate more sales.
To make sure that the substance of the collaborations reflects your brand's image and messaging, remember to set clear expectations and rules. To determine the growth of the sponsored content and to make any adjustments to your influencer marketing strategy, track its performance and engagement.
Implement SEO Strategies
For your online candle business to gain high visibility in search engine results, you must implement efficient search engine optimization (SEO) tactics. You may find the pertinent keywords and phrases that potential buyers are using to look for candles online by conducting in-depth keyword research.
By thoughtfully incorporating these keywords into your product descriptions, blog posts, and category pages, you can optimize the content on your website. Make sure the keyword integration feels natural and organic, giving search engines and users useful data.
In addition to keyword optimization, several technical factors are crucial to SEO. To improve user experience and lower bounce rates, increase the speed at which your website loads. Improve the content in your meta tags, such as title tags and meta descriptions, to entice users to click on your website in search results. To meet the growing number of visitors browsing and shopping on mobile devices, you should also make your website mobile responsive.
Think of writing interesting and educational blog posts about candles, home design, self-care, and other pertinent themes. You boost your chances of receiving backlinks from other websites and organic traffic, both of which help your website rank better in search results, by creating good content.
Keep an eye on the performance of your website, research keyword rankings, and make any necessary changes to your SEO plan. To stay ahead of the competition and guarantee that your online candle business continues to rank highly in search results, keep up with the most recent SEO trends and algorithm updates.
Visit this article here to learn the steps in establishing a candle business franchise.
Prioritize Top-Notch Customer Service
Running a fruitful online candle business requires offering outstanding customer service. It not only aids in client retention but also fosters positive word-of-mouth, which has a big impact on the growth and reputation of your brand.
It's essential to answer politely and swiftly to client inquiries via all communication channels if you want to provide great customer service. Make sure you respond promptly and helpfully to all communications, whether they come in the form of email, social media, or phone. Pay close attention to the needs of the customers, respond to their worries, and provide them with individualized assistance with candle selection or any other questions they may have.
To enable clients to make informed purchase decisions, it is crucial to provide comprehensive product information. Give thorough descriptions of your candles, mentioning their burn times, smell profiles, and any other pertinent information. This gives clients confidence in their purchase by assisting them in understanding the special characteristics and advantages of your products.
When problems or worries pop up, it's critical to deal with them quickly and effectively. Proactively address customer issues and go above and beyond to ensure their pleasure. You may prove to your audience that you are committed to providing excellent customer service by handling problems professionally and quickly.
To reward and encourage recurring consumers, think about developing a loyalty program or providing special benefits. Discounts, exclusive offers, or early access to new products might all fall under this category. You may not only promote repeat business but also deepen the relationship between your brand and clients by acknowledging and appreciating their loyalty.
Always keep in mind that client satisfaction is the cornerstone of brand advocacy and loyalty. Pleased customers are more inclined to tell others about their great experiences, which increases word-of-mouth recommendations and attracts new clients. You can build a solid reputation for your online candle business and develop enduring relationships with your clients by continuously providing superior customer service.
Frequently Asked Questions
What are the advantages of compelling product photography for my online candle business?
The growth of your online candle business depends heavily on captivating product photography. High-quality pictures assist you in emotionally connecting with potential buyers by visually showcasing the distinctive qualities, textures, and colors of your candles.
Stunning product photography can improve the perception of your company, draw attention to it, and set your candles apart from those of your rivals. Customers are more likely to make a purchase when they can see how your candles would improve their living areas.
Why is it crucial to develop a strong brand narrative for my online candle business?
For several reasons, developing a strong brand narrative is crucial for any online candle business. First of all, it aids in creating a powerful emotional bond with your target audience. A well-written brand story explains the motivation for your candles, the ideals your company upholds, and the special journey that brought them into being.
By telling your narrative, you establish authenticity, foster trust, and set your business apart from competitors. Customers who connect more deeply with your brand and its values will be more loyal to it and more likely to suggest it to others.
How can I use social media to effectively engage clients for my online candle business?
Social media sites offer a potent channel for connecting with your target market and promoting your online candle business. Create accounts on well-known platforms like Instagram, Facebook, and Pinterest to get started engaging customers. Share aesthetically engaging content with your target audience, such as images of your products, behind-the-scenes looks, and lifestyle shots.
Engage in active engagement with your followers, swiftly reply to messages and comments, and promote user-generated content by holding contests or featuring client testimonials. To build a devoted and active community around your company, use pertinent hashtags to enhance visibility, work with influencers, and continuously produce helpful and interesting material.
To learn more on how to start your own candle-making business check out my Startup Documents here.
The information provided by CandleBusinessBoss.com ("The Site") is for general informational purposes only. All information on the Site is provided in good faith, however, we make no representation or warranty of any kind, express or implied, regarding the accuracy, adequacy, validity, reliability, availability, or completeness of any information on the Site. Under no circumstance shall we have any liability to you for any loss or damage of any kind incurred as a result of the use of the Site or Reliance on any information provided on the Site. Your use of the Site and your reliance on any information on the Site is solely at your own risk. This blog post is for educational purposes only and does not constitute legal advice. Please consult a legal expert to address your specific needs. Terms and Conditions.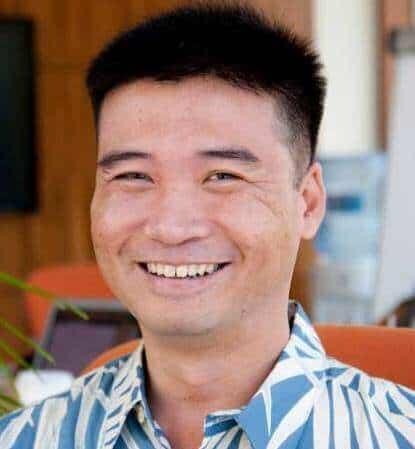 Meet Shawn Chun: Entrepreneur and Candle Business Fan.
I'm a happy individual who happens to be an entrepreneur. I have owned several types of businesses in my life from a coffee shop to an import and export business to an online review business plus a few more and now I create online candle business resources for those interested in starting new ventures. It's demanding work but I love it. I do it for those passionate about their business and their goals. That's why when I meet a candle business owner at a craft fair, farmers market, retail location or anywhere else I see myself. I know how hard the struggle is to obtain and retain clients, finding good employees all while trying to stay competitive. That's why I created Candle Business Boss: I want to help candle business owners like you build a thriving business that brings you endless joy and supports your ideal lifestyle.