Since I started my own candle business, I have learned a lot. While my business was profitable almost immediately, it took me a long time to learn all the lessons I needed to optimize my business results fully. So, what are the top ten tips and tricks that can take your candle business to the next level?
Anyone can start a homemade candle business. Successful candle entrepreneurs focus on these ten areas to optimize their business flow and results.
Niche
Proactivity
Focus
Safety
Service
Quality
Networking
Documentation
Marketing
Passion
If you look around my house, you will see a copy of these ten focus points posted everywhere. They are taped to my refrigerator, above my fireplace, in my basement workshop, and even in my garage.
I keep these posted to remind myself what I should be thinking about constantly and not to get distracted by the "noise" of everything else that is going on.
As your candle business develops, you can't go wrong with prioritizing these areas above all others.
Niche
What is a niche? Niche is defined as a distinct segment of the market. When you specialize in one segment of the candle market, you can build your name and reputation, develop expertise, and attract a loyal customer following.
How Do I Figure Out My Niche?
There is no one set way to figure out what your niche will be, but here are some ideas:
Conduct customer research. Use primary or secondary research to find out the under-served needs of your customers. You can do this by reading candle market research and deploying your own formal or informal surveys.
Stay on top of trends. When something new becomes popular, there are usually not enough manufacturers to satisfy customer demand.
Follow your interests. Suppose you have exceptional knowledge or preference for the type of candles you like making. In that case, you can use this enthusiasm to craft products that appeal to people in a particular niche with a similar mind.
You can find multiple candle niches, from scented candles to wood wick candles and even artistic molded candles.
Proactivity
I've written about this before, but I'll repeat it for the people in the back (and because it's on the list taped to my refrigerator), being proactive is a vital trait of any entrepreneur.
Proactivity will help you spot problems before they become problems, so you can develop solutions before you need them. Proactivity helps you anticipate your future needs and keeps your business fresh and forward-leaning.
Develop Proactivity
Proactivity isn't something with which you are necessarily born. You develop it over time with discipline and commitment. Inc.'s list of things you can do to be more proactive suggests seven baby steps you can take now to create better all-around proactivity.
Or you can take my simple approach to proactivity: no matter what you have going on in your life or your business, spend one hour per day working not on past events but your goals for the business. Reach for the stars. This proactive approach will help you grow your candle business faster than you imagine.
Focus
Our world has a level of distraction that we have never seen until now. If you allow Facebook or any of the bazillion smartphone notifications that you receive every hour to get in your way, you will never build your candle business for success.
Read Digital Minimalism
This is not to say that smartphones and Facebook are wrong. They just must be kept in their place. Keep blogs like this one that matters to you personally and professionally on your reading list, but don't give in to reading the latest CNN article as soon as it chimes through on your phone.
Cal Newport's Digital Minimalism is a perfect tool to help you ratchet down the distractions. You could not only focus more on your business by eliminating digital distractions, but it is also empirically proven to help make you a happier person as well.
Safety
You will not only lose customers, but you could also expose yourself or your business to lawsuits if you make unsafe products that cause fires or fail to adequately warn your customers of potential safety issues involving your candles.
Finding Candle Safety Protocols
Fortunately, Compliance Gate has made following candle manufacturing protocols easy. Ensure you follow these Candle Making Standards and Regulations when making your candles for business or personal use. Your customers will appreciate your regard for their safety.
Service
Speaking of customers, too many businesses, especially as they grow and mature, forget that customers should be the reason for everything.
When asked what the three things that mattered in real estate were, Harold Samuel famously answered, "Location, location, location." The three things that matter in business are customers, customers, customers.
Go the extra mile to make sure your customers have an excellent experience. Things won't always be rosy. If one of your customers complains, own your mistakes, and make it right. Remember, the customer is always right.
Quality
See how all these areas are interrelated? Doing the best to make a quality product will, among other things, satisfy your customers and help you own your niche.
Start with Quality Ingredients
You can't make quality candles without quality components. Now that you are running a business consider using a professional candle supplier or wholesaler to obtain your raw materials.
Aztec Candle and Soap Supplies are very business-friendly. Aztec documents every aspect of their premium ingredients from allergens to certification information from governing bodies like the International Fragrance Certification Authority (IFRA).
Networking
You maybe want to start a candle business because it is an excellent enterprise for a solo entrepreneur. There is nothing wrong with that. But you also need to do some networking within the candle industry to make sure you stay up on the latest art and science of candle making.
Attend Candle Conferences
There is no better place than candle conferences to meet other candle entrepreneurs, ingredient wholesalers, marketing experts, and even candle scientists and inventors. If you have never attended a candle conference, it will blow your mind how much going to one and absorbing all that industry expertise can help your bottom line.
Check out this National Candle Association conferences list to find the next candle conference or tradeshow. Do whatever you can to go. If profits aren't such that you can afford to go yet, make it a goal to attend one in the future.
Want to learn more about selling candles?
Documentation
This is where many solo entrepreneurs of all kinds fail: keeping adequate documentation. For candle business owners, this is especially important. You want to have good documentation, so you can keep track of all your candle recipes, ideas, tax-write-offs, transaction history, notes, and anything else that pertains to your candle business and ideas.
All these things are the information you will need in the future to help your business grow and stay away from previous mistakes.
Documentation Tools
I admit it. I use Google Drive for everything. It is easy to start a Google doc or spreadsheet, and no matter what phone or computer you are using, the information will always be stored on your drive unless you delete it. As your business grows, you can even give other people access to one or more of your documents for instant sharing and editing.
With Google Drive, you never have to worry about losing access to your entire business history because of a hard drive failure or other technical issues. Instead, the service provides constant, nearly instantaneous backups and has an optimally secure structure.
Marketing
Marketing is where it's at. You need to let customers know you have a solution for their pain. In other words, your product is the best fit for their needs, but you must show them how. So that's where marketing comes in.
Marketing Courses
If you haven't taken a digital marketing course, do so as soon as possible. I took this free digital marketing course from Google, and it forever changed the way I do business. Plus, I got a free digital marketing certificate, which boosted my resume and credibility as an entrepreneur.
Passion
The most important tip I can give you about being a successful candle entrepreneur is you need passion. This isn't something I can teach you, but it's something you need to awaken within yourself. At regular intervals, you need to ask yourself, am I being passionate enough when it comes to my business?
Passion means to go after your goals both with love and dogged determination. It is the one ingredient in the recipe for entrepreneurial success that can't be created. You must find it within yourself. Be passionate, and you will succeed.
Related Questions
1. What other free courses can help my candle business?
Besides the free digital marketing course, all the courses at Google Digital Garage are helpful, many of which come with free certifications. In addition, more than 82% of people who have taken these courses reported positive developments within six months.
2. Reading these tips and tricks makes me feel pumped. Is there an 11th tip?
Pay it forward. Follow these tips, and you will be a successful entrepreneur. Once you have attained your success, mentor someone else. This will bring you more self-satisfaction than the heartiest of profits.
Considering starting your own candle making business. Click this link to checkout my startup documents here.
Please note that the contents of this blog are for informational and entertainment purposes only and should not be construed as legal advice. Any action taken based on the information provided in this blog is solely at your own risk. Additionally, all images used in this blog are generated under the CC0 license of Creative Commons, which means they are free to use for any purpose without attribution.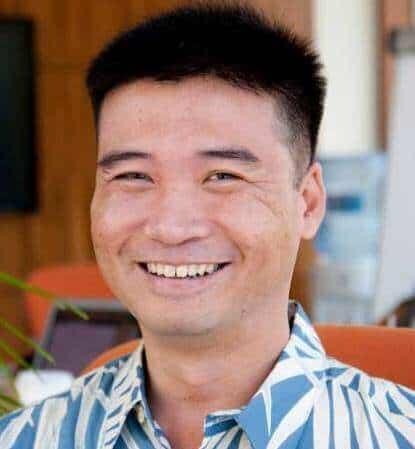 Meet Shawn Chun: Entrepreneur and Candle Business Fan.
I'm a happy individual who happens to be an entrepreneur. I have owned several types of businesses in my life from a coffee shop to an import and export business to an online review business plus a few more and now I create online candle business resources for those interested in starting new ventures. It's demanding work but I love it. I do it for those passionate about their business and their goals. That's why when I meet a candle business owner at a craft fair, farmers market, retail location or anywhere else I see myself. I know how hard the struggle is to obtain and retain clients, finding good employees all while trying to stay competitive. That's why I created Candle Business Boss: I want to help candle business owners like you build a thriving business that brings you endless joy and supports your ideal lifestyle.